With technology moving on in leaps and bounds, there is a sudden influx of video converter onto the market as a result of the need to transform video files for playing downloaded videos on portable devices, uploading videos to web, watching videos taken from camera with familiar media player, etc. And if you do a quick search for "free video converter for Mac" on Google, you'll be faced with too many results to decide the one to rely on. Then how to choose the best video converter for your Mac computer?
How to Choose Video Converter for Mac OS?
There are many vital factors you should concern in the process of selecting the top free video converter.
1. Video Format Compatibility
As the best Mac video converter, it isn't worth its weight unless you can easily convert videos for Mac OS between dozens of different file formats. especially the most popular ones, like MP4, MOV, AVI, FLV, WMV, 3GP, WebM, as well as the increasingly pervasive HD video file formats.
2. Easy and Fast
Most video converting software can perform basic tasks quite well, but as superior video converter for Mac, it should make the converting process with ease. That is to say, the video converter you choose should only need you to click rather than to type, thinking or doubt. Regarding the speed, you could check whether it supports multi-CPUs and hyper threading technology, If it does, it probably converts fast.
3. Other Features
What's more, the best free Mac video converter should give you the freedom to clip, split or edit your video files so the output files could perfectly fit your needs while without sacrifice the video quality. For professional users, flexible parameter setting are also important to customize output parameters for target files, like bitrate, frame rate and sample for output audio files.
Best Free Video Converter for Mac - MacX Video Converter
Under the principles above, a great number of video converter software will be screen out. Only a few left that meet all the standards, among them, MacX Video Converter makes itself stand out from the crowd. It can easily handle pretty much anything threw at it and then spit it back out in a new format with the fastest encoding speed, while limits the loss of quality as much as possible, so you can view your videos on ;virtually any device including iPhone, iPod, iPad, Android, Blackberry; playing converted videos via any media player software; edit videos files for further use.
If you are seeking for more format & devices compatibility and advanced features, you could turn your eye on MacX Video Converter Pro, which received lots of praises from reputable Mac software review sites.
Editor Reviews on MacX Video Converter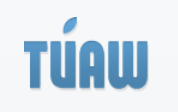 Video Converter Pro offers what is probably the widest codec support we've seen in a while including output to FLV, WMV, MPEG4, H264 and more. There are dozens of pre-defined profiles for portable devices like phones, the Sony PSP and even DVD VOB files.
- Editor Review from TUAW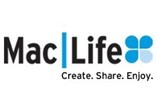 If you have videos from the web, backups of your favorite films and TV shows, or just any random clip that you'd like to take with you somewhere, MacX Video Converter Pro will help you out. Take any type of video and convert to a file compatible with your device of choice, be it a laptop, iPhone, or iPad. It will help you make your Apple product your source for entertainment throughout the holidays.
- Editor Review from MacLife
Related Article
Best Programs for Converting Video on Mac OS X
Feel the urgent need for converting video on Mac OS? Calm down, the top three video converters for Mac will do you a favor and help you transfer videos on Mac computer at your disposal.
Top Three Free Video Converter for Mac
Wanna get a good video converter for Mac? This article will introduce you three top free video converters for Mac. Through comparison, you can decide which is the video converter best suiting your Mac computer.
How to Convert Video Free on Mac OS
In this article you will get a step-by-step guide on how to convert video free on Mac OS with MacX Video Converter, which is the best free Mac video converter to convert any video formats like MKV, AVCHD, M2TS, AVI, MPEG, MP4, MOV, FLV to iPhone 4, iPad, iPod on Mac OS.