DVD Ripper/DVD backup software, Video Converter
iTunes Gift Card for Apple US account (10 winners/month)
iPod Touch (Every month, there will be one luck dog)
For Blog, Website Ownner or Editor

Review our Product
We welcome any editor who are interested in reviewing our products. You could take a look at our product list and email us to specify which product you need, We will send you the editorial license code for testing and for your personal use. For anyone reviewing the Free Edition, we will also provide an Advanced Edition as a gift.

Giveaway Cooperation
If you are a website editor or blog owner, you can request up to 50 copies of any of our single DVD ripping or video converting software. These may be given away on your site. The products we highly recommended are MacX DVD Ripper Pro, MacX Video Converter Pro, MacX iPhone DVD Ripper. For anyone who has a Facebook group or is a Twitter page admin, 20 copies could be donated upon request. Contact Email: media@macxdvd.com
For Personal and Community Users
For Personal Users, three ways are available for you to get the a full version of MacX iPhone DVD Ripper or MacX iPhone Video Converter for free - Facebook, Twitter or YouTube. This is a perfect opportunity to get our software for free and it only takes you a few clicks to finish it. After finishing of one of the following tasks below, please feel free to email us at: winfreecopy@macxdvd.com to request the free copy.

Share Promo on Facebook
If you shared this giveaway on your Facebook,you can reach out to us and get one of the 2 software as a gift.
1. Share our win free copy page on Facebook.
2. Email us with related proof or link and let us know which product you choose.
3. The license information about the prize will be sent to your email.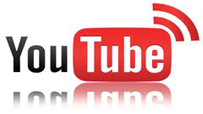 Create Video on YouTube Channel
For youtube users, you could request a full license for review or up to 20 copies for hold a giveaway on your channel.
1. Email us to tell us which product you need to review or giveaway.
2. Make video for a product review or giveaway offer.
3. Send us the link to the video.

Follow us on Twitter
1. Follow us on Twitter and receive any of giveaway and product upgrade information.
2. Send us the related proof and we will send you the product of your choice.
Win FREE iPod Touch
This is an offer for editor and blog ownner. We will choose the winner once a month among who have reviewd or giveaway our product. And the most successful one will receive a iPod touch for free. So if possible, do let us know when your review and giveaway is online.
MacX DVD Ripper Free Edition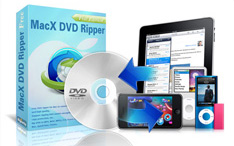 • Support copy protected DVD movies
• Rip DVD to MP4, MOV, FLV, iTunes
• Extract audio and image from DVD

Win Free iTunes Gift Card
This activity is for everyone, no matter blogger, editor, personal or community users. We will choose 10 winners every month among those who did the task listed on the left. The chance to get iTunes card is very big, so hurry up and move on right now. Don't forget email us when the task is fulfilled.