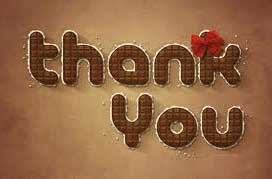 Thanksgiving Day, celebrated on the fourth Thursday in the month of November, every year, is essentially a harvest festival. The original pilgrims celebrated the autumn harvest with a feast of thanks. It is a time to prepare some Thanksgiving gifts to express our thanks to everyone that help, support, love and care for us. If you don't have any idea about the gifts to give in this Thanksgiving holidday, here are some Thanksgiving gift ideas and tips to help you create a memorable Thanksgiving 2018.
Follow the Thanksgiving topic page to know all about Thanksgiving gifts ideas.
Recommended Gifts for 2018 Thanksgiving
Thanksgiving Flowers
Flowers are the sweet little angels that are the most appropriate Thanksgiving gifts to easily express your gratitude, admiration and love. Fresh flowers can decorate the house and lift people's spirits as well. If your host likes to keep things for a long, long time then you may want to consider a thanksgiving plant, a silk flower arrangement or dried thanksgiving flowers. This colorful gift will surely bring a broad smile on the face of your host in this grateful season.
Thanksgiving Cards
Feel unenough to take into Thanksgiving holiday spirit? go on for Thanksgiving movies for kids and family.
If you have some time on your hands you can create handmade Thanksgiving cards. Actually DIY some cards is considered as the most effective way to show your imagination and appreciation to your beloved ones in this thankful day. Many people prefer receiving handmade cards versus store bought ones. You can add Thanksgiving poems, decorate with Thanksgiving art to make the cards even more special.
Thanksgiving Candles and Candle Holders
The beautiful candles and candle holders are a perfect gift choice for the Thanksgiving Day as they can be used to decorate the special Thanksgiving dinner table, which is shared together by all. You can select colorful candles molded in different shapes such as Thanksgiving-motif candles, gourds, small pumpkins, Thanksgiving figurines like turkeys and pilgrims etc.
Parades, fetes and fairs, eating at restaurants, shopping are an inherent part of the festive celebration. The following Friday after thanksgiving is famously known as 'Black Friday'. It is a busy shopping day. Shopping is also popular on Black Friday. Many stores have
special Thanksgiving promotions and deals
and lower their prices on some goods.

Author: Bertha Miller | Updated on Dec 3, 2018