The Return of School, Nightmare or Boon?
Alarm bell indicating the return of school can be really a rude awakening in case you are still immersing yourselves in this great summer holiday. For students, either freshman or senior, heading back to school means you have to face new classmates, teachers, and schedules. On the other hand, the first day of school still signals something good as parents begin to shell out hundreds of dollars on new school supplies, clothing and other gear for you.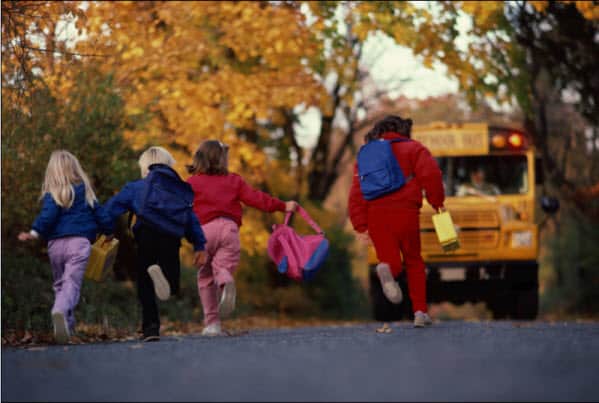 It is said families are expected to spend about $634.78 on apparel, shoes, supplies and electronics during this 2014 back-to-school season, down from $688.62 last year, according to National Retail Federation. Seeing that back to school sales in 2014 decline a little as things are tighter economically, we have rounded up some cost-effective back to school ideas that will surely make you save a lot during this back to school shopping season.
Which Are the 2014 Best Back to School Deals?
Where there is demand, there is supply. So many back to school deals in the market surely dazzle parents' eyes. Wanna get 2014 best back to school deals without wasting so much time and money? You are on the right corner. Here I list three sorts of best Back to School Sales 2013. Read on and you can get the worthy product on this page.
2014 Best back to School Deals First: Retail Chains. According to Parenting.com survey, this year, much of the money moms spend will go straight into their children's closets. To lure shoppers, Kmart is now shaving up to 30% from its girls and boys clothing line and offering shipping at a flat rate of $5, while Walmart provides its white blouses at $5, 50% off its original price $10 to bring back to school sale to our attention.
2014 Best back to School Deals Second: Computer. It goes without saying that not every can offer those shiny laptops with top-of-the-line features, especially the college students. If you're in the market for a new computer or tab, you can count on Apple, its back-to-school offer is really a bonus $100 gift card for Mac purchasers, and a $50 gift card for those who buy iPad or iPhone directly from Apple by September 21st. In addition, Dell is offering a student-only sale that allows consumers to receive a free Xbox or $200 e-gift card with the purchase of select computers.
2014 Best back to School Seals Third: Software. As school time keeps students' brains strained, why not enjoys some wonderful DVD movies and videos on your iPhone, iPad, etc to entertain yourselves? To keep up with the back-to-school trend, many multimedia providers also kick off a series of back to school deals to let you well prepared for the new semester, among which MacXDVD Software offers the 2013 best back to school deal to suit your need. You can simply get gratis MacX iPhone DVD Ripper and up to 75% discount from MacXDVD through Sep 30, 2014. (see more about this 2014 back to school deal)

Author: Bertha Miller | Updated on Dec 3, 2018