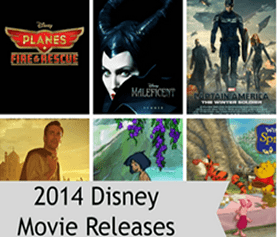 Still take delight in talking about 2013 Disney movies like Frozen, Monsters University? Bear in mind constantly about the fabulous scenes of Disney films? Yes, how could such amazing Disney movies fade away from our memory? If you are deeply fascinated by Disney films, here comes a piece of good news that Walt Disney Pictures prepares even more fantastic 2014 Disney movies for you. Here I list out top ten upcoming Disney movies 2014 and trust me, they are definitely worth expecting.
You may also interested in:
Best Walt Disney movies to watch on Christmas
2016 Walt Disney Animated Movies List
Top 10 Disney Movies of All Time
Top Ten Best Movies from Disney Studio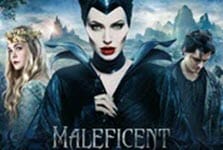 Top 1 - Maleficent (May 30)
Maleficent adapts from the classic story "Sleeping Beauty" and the elements of her betrayal that ultimately turn her pure heart to stone. Driven by revenge and a strong desire to protect the moors, Maleficent (Angelina Jolie) cruelly places an irrevocable curse upon an infant princess Aurora who is finally discovered to be the only one to restore peace between the forest kingdom and the human kingdom.
Tip: In the event that you want to rip and copy the DVD versions of 2014 Disney Movies to your Mac computer, hard disc or handheld devices, MacX DVD Ripper Pro is capable enough to do that favor for you.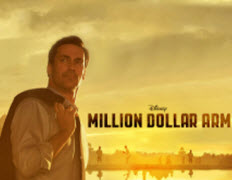 Top 2 - Million Dollar Arm (May 16)
Million Dollar Arm mainly tells a story about a sports agent JB (Jon Hamm) stages an unconventional recruitment competition called "Million Dollar Arm" to find out baseball's next great pitching ace-two 18-year-old boys Dinesh and Rinku from India. The two boys are confronted with countless challenges like life style, culture, knack of baseball and more. Later as the boys adjust themselves to the States and learn the finer points of baseball from JB, JB also learns valuable life lessons about teamwork, commitment and what it means to be a family from them.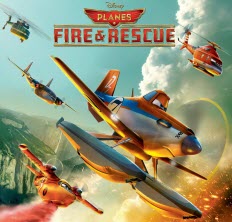 Top 3 - Planes: Fire Rescue (July 18)
How is it possible for 2014 new Disney movies without adorable animation? Well, here comes Planes: Fire Rescue, which features a special team of top firefighting aircraft devoted to protecting historic Piston Peak National Park from a raging wildfire. The cute figures include the world-renowned air racer Dusty, veteran fire and rescue helicopter Blade Ranger and his courageous air attack team known as The Smokejumpers. Together, the undaunted team battles a severe wildfire, and Dusty learns what it takes to become a true hero. (Click to know how to free download video from YouTube)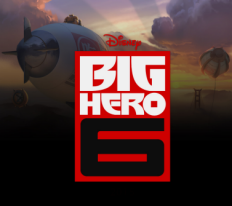 Top 4 - Big Hero 6 (Nov. 7)
From Walt Disney Animation Studios comes "Big Hero 6," an action comedy adventure about a gaggle of smart robotics recruited by the government to protect the city San Fransokyo from being destroyed. Inspired by the Marvel comics of the same name, and featuring comic-book style action and all the heart and humor audiences expect from Walt Disney Animation Studios, the CG-animated "Big Hero 6" hits theaters in 3D on Nov.7, 2014 and believe it is one of the most popular Disney movies 2014. And, you can apply the aforementioned DVD ripper for Mac to rip Big Hero 6 DVD to your Mac/PC for long-term keeping.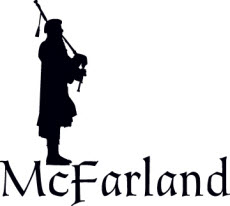 Top 5 - MacFarland (No.21)
Similar to the upcoming Disney Movie Million Dollar Arm, MacFarland is also a drama film about sports. Set in the 1980s and inspired by the true story, the inspirational 2014 Disney movie McFarland stars Kevin Costner as a California track coach resolved to lead the team being a predominately Hispanic one through several social issues of the 1980s to win a championship. It's a motivational film, from which you can appreciate the previous persistence, efforts and glaring dream.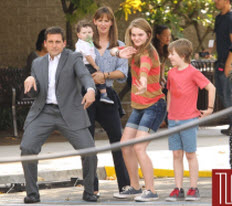 Top 6 - Alexander and the Terrible, Horrible, No Good, Very Bad Day (Oct. 10)
After watching 2014 Disney movies about Adventure, Animation and sports, how about shifting your taste to the relaxing family comedy? Based on the novel by Judith Viorst, this long-named film narrates an 11-year-old Alexander went to sleep with gum in his mouth and woke up with gum in his hair. When he got out of bed, he tripped over his skateboard and by mistake dropped his sweater in the sink while the water was running. He could tell it was going to be a terrible, horrible, no good, very bad day. Still, he soon learns that his family is also finding themselves living through their own terrible day. It sucks, right? What about you, good or bad day?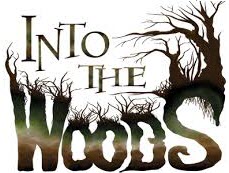 Top 7 - Into the Woods (Dec. 25)
Into the Woods is the best Christmas gift that Walt Disney Picture will send to you on Christmas Day, which deserves your close attention. Grounded on the famous Broadway musical by Lapine and Stephen Sondheim, this film is a fantasy genre crossover centered on a childless couple, who set out to end a curse placed on them by a vengeful witch, in which various characters of popular children's stories involve, like Little Red Riding Hood, Cinderella, Jack and the Beanstalk and Rapunzel. So look forward to watching this fantasy 2014 Disney movie? Pray early arrival of Christmas.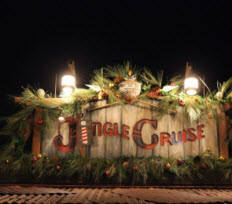 Top 8 - Jungle Cruise (Release Date Unconfirmed)
Having the first glimpse of Jungle Cruise, you may react to the one in Adventureland in Disney Parks. Though they're not the same one, I bet they have a lot in common. Want to set sail for high adventure on a tour of the most exotic and "dangerous" rivers in Asia, Africa and South America? If you do, instead of going to the real Jungle Cruise, start your journey with this adventure Disney movie and you can be also personally on the scene.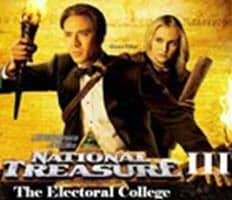 Top 9 - National Treasure 3 (Release Date Unconfirmed)
If you're the stalwart fan of Nation Treasure serial, guess you almost run out of your patience to wait its arrival, since it's rumored to meet with the audience in 2012/2013, but it has been postponed to 2014. Right now, numerous fans have discussed about its storyline and the plausible possibility lies in it would follow on from National Treasure 2 where "Page 47" is mentioned by the President of the United States. And Ben Gates (Nicholas Cage) would have to decode the mysteries page 47 of "The Book Of Secrets" hides. And lots of netizens speculate the location of treasure would go to Roswell, Titanic, Atlantis and even Egypt. Much fun, right? You can also join this interesting plot guessing.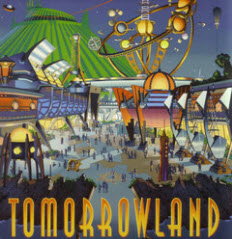 Top 10 - Tomorrowland (Release Date Unconfirmed)
The eminent Oscar Award winner Brad Bird will amaze you again with his new masterpiece - Tomorrowland. Destine in a fate, former boy-genius Frank (Clooney) and Casey (Britt Robertson), a teen bursting with scientific curiosity, undertake a treacherous mission to unveil the secrets of a place somewhere in time and space known only as "Tomorrowland" that exists in their collective memory. Tomorrowland guarantees audience on a thrill ride of nonstop adventures through new dimensions that have only been dreamed of.
Tips: Fascinating Disney movie watching at leisure time shall not be obstructed as a result of format incompatibility issue. Provided you've download these 2014 new Disney movies and mean to watch them on your iPhone, iPad, Samsung, HTC, etc on the way to excursion or home, just do some video format conversion beforehand and MacX Video Converter Pro can lift your bother to the full. If you've bought these 2014 Disney movies in DVD form and want to backup them against being accidently scratched or damaged, MacX DVD Ripper Pro still can address your needs. It can easily rip and backup Disney-protected DVD to ISO image, MKV files. And you're also able to backup Disney DVD movies or even top 2018 movies with full/main title content. It all depends upon you.
After downloading top 2014 Disney movies or ripping Disney DVDs, you are suggested to use MacX MediaTrans to move video from Mac/PC to iPhone iPad iPod for playback without any limits.
Notice: The software only advocates using Mac DVD ripper to copy and rip DVDs under the concept of Fair Use and does not encourage any illegal reproduction or distribution of copyrighted content. Please abide by the local DVD copyright law before doing it.

Author: Bertha Miller | Updated on Dec 3, 2018