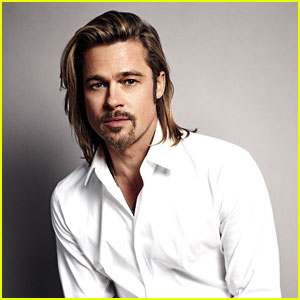 Report from BBC suggests that Brad Pitt's WWII drama Fury tops the UK and Ireland box office in its first week of release. With good looks, intelligence, charm and gifted acting skills, Brad Pitt seems to come to a guarantee for a hit film as long as having his name above the title and create a lot of classic roles. If you are one of Brad Pitt devoted fans, here is a list of all his classic DVD films. Follow Brad Pitt filmography and add his best award-winning movies to your watchlist.
Brad Pitt Movies DVD backup Suggestion
After all the roundup of Brad Pitt filmography movies, you may get loads of DVDs of Pitt's new flicks or his old classics. But Brad Pitt movies DVDs are prone to scratch or damage that stops you from preserving and watching these high quality DVD movies played by Pitt, not to speak of playing back them on your mobile devices. To avoid this, you can backup the best Brad Pitt movies DVDs for fair use by abiding by your local DVD copyright laws using some DVD ripper like MacX DVD Ripper Pro. It keeps update frequently to support new DVD movies. You can easily copy and rip Pitt DVD movies to MP4, MOV, AVI, WMV and transfer DVD movies to popular mobiles iPhone, iPad Pro, iPad Air 2, Galaxy S9 edge, and more at super fast speed.
Brad Pitt' Filmography/Classic Movies List
The Filmography of brad pitt includes many classics that have received a lot of accolades over the years. Let's list the top 10 best Brad Pitt movies from his filmography that worth DVD collection.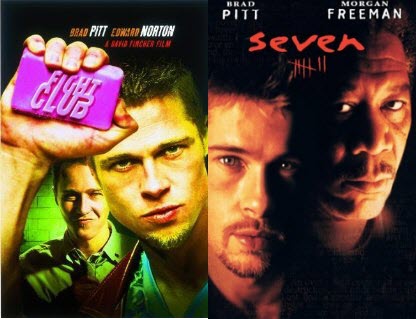 No.1 Fight Club
Though some critics blamed the film for overpowering violence and homoerotic overtones repugnant, Pitt's exceptional performance as Tyler Durden make it tough not to get sucked into this psychological thriller and enjoy this twisted tale. And Fight Club is one of the solid movies in Pitt filmography and definitely joins our best Brad Pitt movie list. Find its full movie and new teaser trailers on YouTube for viewing again.
No.2 SE7EN
SE7EN directed by David Fincher is regarded as one of the decade's most influential box-office successes and more classic than some best hollywood movies 2016. In the movie, Pitt continues to impress with his growing maturity as an actor while Freeman sustains his position as Hollywood's greatest talents. Nominated for an Academy Award for Best Film Edition, this dark, stylish thriller is definitely one of the best Brad Pitt movies from his filmography.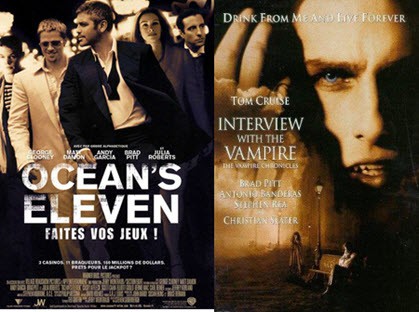 No.3 Interview with the Vampire
As one of the lengendary vampire movies, this horror film without doubt makes the best Brad Pitt movies list. With its all-star cast, including Pitt, Tom Cruise and Anne Rice, Interview with the Vampire was nominated for two Academy Awards for Best Art Direction and Best Original Score.
See also: Best Tom Cruise movies, List of Leonardo DiCaprio movies, Top Johnny Depp films
No.4 Ocean's Eleven
The modern heist comedy film tells a story of Danny Ocean and his eleven accomplices planning to rob three Las Vegas casinos simultaneously. With high stakes heist planning, intriguing plot, sense of humor, it's no surprise the Brad Pitt movie sucked up $450 million worldwide.
No.5 Moneyball
Michael Lewis' Moneyball was an entertaining and engrossing look at the inner workings of Major League Baseball. With Pitt lending his rumpled charisma to the role of Beane who was the good-looking former baseball star struggling to recapture old glories, this movie ended up being a six-time Academy Awards nominee.
Other five best movies from Brad Pitt filmography include:
No.6 The Curious Case of Benjamin Button 2008 - A fantastical tale but delivered with epic human drama;
No.7 Inglourious Basterds 2010 - Tarantino's distinctive take on war movies;
No.8 The Tree of Life 2011 - Sift through an individual's memories;
No.9 Mr. and Mrs. Smith 2005 - An enjoyable sexy romp between Brad Pitt and Angelina Jolie;
No.10 A River Runs Through It 1992 - An artist with a fishing pole, clearly touched by grace.
Top Brad Pitt Filmography Movies (DVD) with Awards
Brad Pitt makes a good fist at acting and film producing. This attractive man has received Golden Globe Award and Academy Award nominations in both acting and production categories. Here is a look at the best Pitt DVD movies to enjoy.
12 Years a Slave:
The 2013 historical drama film marks Brad Pitt's first Academy Award, as a producer and co-star of the flick! Directed by Steve McQueen, 12 Years a Slave won the award for Best Picture at the 2014 Academy Awards on March 2. The intense, remarkable, much-talked about period drama centers on a free black man from upstate New York, who is abducted and sold into slavery.
Twelve monkeys:
12 Monkeys is a 1995 American science fiction film directed by Terry Gilliam. In this film, Brad Pitt earned his first Oscar nomination for his role as Jeffrey Goines, an asylum inmate who may have sparked an apocalyptic biological war, and won a Golden Globe for his performance. With a strong sense of visual style, a complex, weaving plot, and great performances all around, 12 Monkeys will be one of the best Brad Pitt filmography movies in his life.
Except the abovementioned movies, in his filmography, Brad Pitt also performed well in other blockbusters with prizes, like The Normal Heart as the outstanding television movie in Primetime Emmy Awards, Moneyball nominated as the Best Picture in the 2012 Academy Awards, Legends of the Fall received nominations from Golden Globes, and more. All his movies are worthy of collection.

Author: Bertha Miller | Updated on Dec 5, 2018