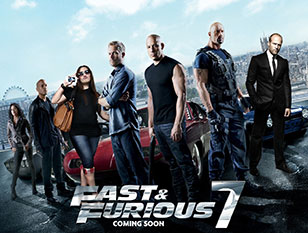 2. Fast & Furious 7
Release date: April 3, 2015
Rating: 7.6/10 (IMDb)
Box office: $350.9 million
Plot: If you love car racing and if you are a fan of any single installment, then you can't miss the last ride of Paul Walker. While it's a nice farewell to the late Paul Walker, without doubt that Furious 7 also makes best Hollywood action movie list.
Furious 7 tops the series with jaw-dropping actions, with the emotion comes to a head when Wiz Khalifa' See You Again starts at the end. Furious 7 is the biggest action movie ever and unashamedly on of our top 10 Hollywood movies 2015 list.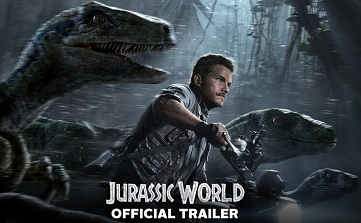 3. Jurassic World
Release date: June 12, 2015
Rating: 8.6/10 (IMDb)
Box office: $511.8 Million Debut
Plot: There is one blockbuster: the new installment of Steven Spielberg's groundbreaking Jurassic Park series: Jurassic World. When the HD Jurassic World trailers was threw in the late 2014, it was very well received.
Indeed, Jurassic World turns out to be the biggest global box office weekend with $511.8 million worldwide debut. Maybe it's too early to draw the conclusion, but Jurassic World has all the makings to be the top Hollywood sci-fi movie.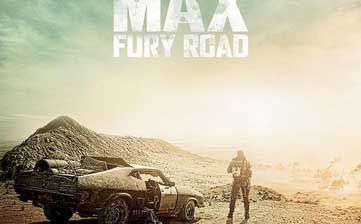 4. Mad Max: Fury Road
Release date: May 15, 2015
Rating: 8.6/10 (IMDb)
Box office: $300 millio
Plot: Mad Max: Fury Road is the fourth installment in the action movie Mad Max franchise, an action movie telling a story of two rebels trying to restore order in the furthest reaches of our world, where everyone is fighting for life.
The movie is crazy, power-packed, but it turns out to be one of the best Hollywood movies list 2015 in action genre according to the audience reviews and evidenced by the high ranking on movie sites. A good choice for action movie fans.