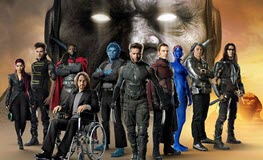 2. X-Men:Apocalypse
Release date: May 27, 2016
Cast: Oscar Isaac, Jennifer Lawrence, Olivia Munn
Rating:

It is said Jennifer Lawrence will quit playing mutant after the 2016 X-Men film, which makes the new Hollywood movie even more anticipated, even though the upcoming blockbuster goes back to the old mutants vs villain model.
If you are expecting something from the villain who makes enough trouble rather than watching how the superheroes saves the human, the upcoming Hollywood movie 2016 will be the best one for you.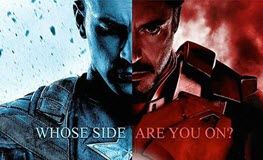 3. Captain American:Civil War
Release date: May 6, 2016
Cast: Scarlett Johansson, Tom Holland
Rating:

The Marvel CEO proves that Capitan America: Civil War will take the lead in the third phase of the MCU, making Marvel fans expecting something more from the new film. Of course, the return of spider-man makes the new Hollywood movie 2016 even better.
This movie focuses on the confliction between the former allies Captain America and Iron Man, due to the political interference. It takes the third position in the best Hollywood movies 2016 list.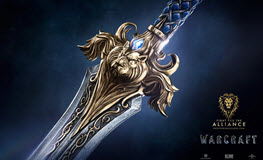 4. Warcraft
Release Date: June 10, 2016
Cast: Paula Patton, Travis Fimmel, Daniel Wu
Rating:

Duncan Jones, known for directing the Sci-Fi film Moon, is confirmed to direct Warcraft with 2-year-long post-production, making one of the highest standard Hollywood movies in 2016 we expect most and is for sure box office dynamite.
This time, the director puts emphasis on the confliction between Horde and Alliance in this videogame-based movie warcraft, featuring characters like Durotan and Lothar.