Sometimes we just get greedy, trying to know the best upcoming movies of 2017 in advance though the top 2016 movies list hasn't finished yet, then wondering which Hollywood movies in 2017 are worth our attention and tickets. There is no gainsaying that the movie with the pop stars or classic figures in it is sure to grab eyeballs, but what made this really special is both the outstanding actors and the meaningful story.
Hence, the top movies 2017 needs to be attractive in form, but also be rich in the content. Based on this principle, here sorts out a list of top 2017 movies from Hollywood, wishing to offer you a helpful 2017 best movies guide to save your time and energy for movie searching and sifting. What's plus, if you don't have time to go to theatre or are tight on hand, you can consider to download top-ranking movies 2017 with a free legal movie downloader, which is trusted by millions of users.
Part 1 - 2017 Hollywood Movies List: Best Superhero Movies & Action Movies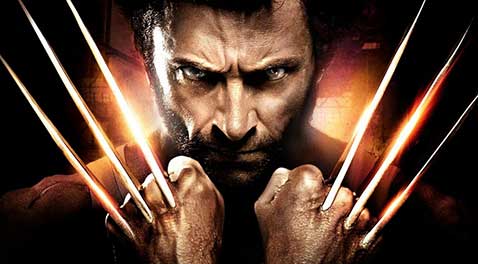 Logan
Release Date: March 3, 2017
Director: James Mangold
Cast: Doris Morgado, Hugh Jackman, Boyd Holbrook
The best 2017 movie in March called Logan is the sequel to the classic Wolverine series. Setting in the future of 2024, Logan and Professor Charles Xavier face two big challenges: the loss of X-Men and the increasing threat from an unjust organization. In a bid to save the world from being destroyed by the evil corporation, Logan must work together with a girl, a female clone of Wolverine to defeat the enemy due to his fading self-healing ability.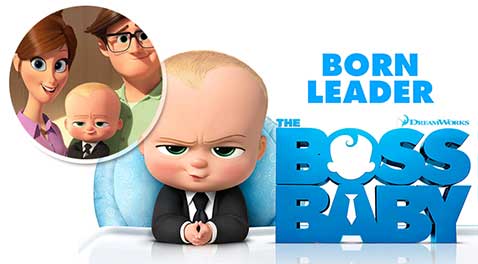 The Boss Baby
Release Date: Mar. 31, 2017
Director: Tom McGrath
Cast: Alec Baldwin, Steve Buscemi, Jimmy Kimmel
If you have siblings, you can understand Tim Templeton's feeling - the 7-year-old boy when he knows there will be a new baby brother. Feel happy and excited because you have a companion to play with you? Not really. What the true feeling is worry and fear. Tim worries his parents will never focus on him and their love will be transferred to the new baby. What he fears is that his desired life style will be totally upside down. Will his worry and fear become true?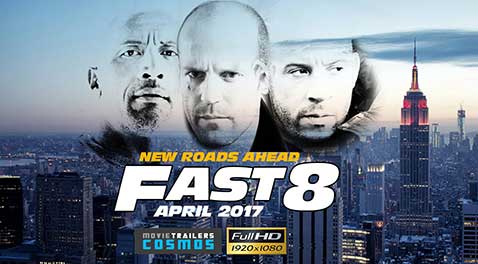 The Fate of the Furious
Release Date: April 14, 2017
Director: F. Gary Gray
Cast: Vin Diesel, Dwayne Johnson, Charlize Theron
One of the best 2017 Hollywood movies is certainly The Fate of the Furious (also called Fast & Furious 8 or Furious 8), which stars Vin Diesel, Dwayne Johnson, Jason Statham and newcomers Charlize Theron and Scott Eastwood, no Michelle Rodriguez. Though there is no Paul Walker 's Brian O'Conner in Fast 8, the 8th Fast & Furious still generates a sensational result, with over 0.224 billion dollars in domestic gross and 1.23 billion dollars from foreign gross in total. Unbelievable! You can download this 2017 best movie from online movie sharing site for offline smooth watching now.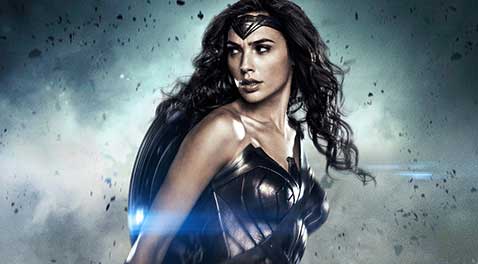 Wonder Woman
Release Date: June 2, 2017
Director: Patty Jenkins
Cast: Gal Gadot, Chris Pine, Robin Wright
Tired of the superheroes being always the male? Now welcome our female superhero - Wonder Woman. This top 2017 Hollywood movie tells a story about an Amazonian princess Diana gradually explores her full potential and discovers her true destiny. Eventually, she becomes one of the greatest heroes in the globe. Wanna watch the detailed plots of her fighting? Remember the release date - the hot summer of 2017.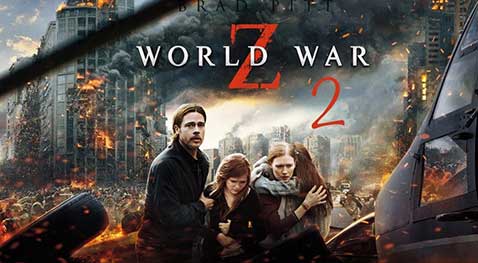 World War Z 2
Release Date: June 9, 2017
Director: David Fincher
Cast: Brad Pitt
The story of former Wonder Woman happens during the World WarⅠ, while this upcoming 2017 best movie continues the battle during World War Z - a continuous war between the human and the Zombie. As a sequel to the 2013's World War Z, the 2nd episode will adopt the oral history format to tell the story of a worldwide zombie outbreak, in which Brad Pitt comes back to continue combating against the prevailing zombie plague.
[No Wait]Download 2017 Best Movies of Hollywood/Bollywood for Free Enjoyment Right Now
Do you have the similar experience? Honestly, if you wanna watch all the above-mentioned 2017 best Hollywood movies in theatre, rent HD digital movies on YouTube/Netflix/Redbox, or wait for a long time to purchase the 2017 best new movies on DVD plastic discs, you need to prepare a lot of money. What makes matter even worse is that you have to spend your precious weekends on comparing various purchase channels, placing orders on movies rental and waiting for movies arrival. That's totally a time-consuming and energy consuming process.
Solution: To save time, energy and more importantly money, here introduces you a more favorable solution - free download 2017 best Hollywood movies from movie download sites with the cover-all movie downloader MacX Video Converter Pro, whose primary ability is to help you free download top movies of 2017 from YouTube, Dailymotion, Pandora TV, bliptv, Metacafe, bilibili, cinemassacre, ellentv, dbtv, etc. 1000+ movie download sites with whatever video format and resolution (720p, 1080p, 4K, 3D, 360 degree). Of course, as its name implies, it's a professional video converter, letting you convert video movie to any iPhone iPad Android, as well.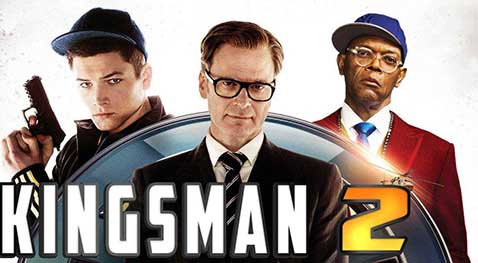 Kingsman: The Golden Circle
Release Date: June 16, 2017
Director: Joss Whedon
Cast: Taron Egerton, Channing Tatum, Pedro Pascal
Among the best 2017 movies from Hollywood, majority of them are the sequels to the former blockbusters. And Kingsman: The Golden Circle is also of no exception. As a sequel to the Kingsman: The Secret Service, this one is also aimed to save the world. When a new rising villain launches a sneak attack to the Kingsman headquarters, Eggsy and Merlin are reluctant to join hands, along with the American agency Statesman to safeguard the world.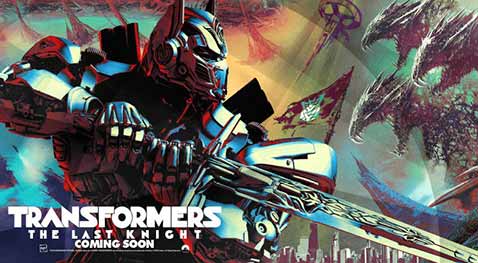 Transformers: The Last Knight
Release Date: June 23, 2017
Director: Michael Bay
Cast: Anthony Hopkins, Mark Wahlberg, Laura Haddock
Three years later after the previous Transformers: Age of Extinction, director Michael Bay eventually brings his 2017 Hollywood movie Transformers: The Last Knight (also Transformers 5) to Transformers fans. The leaked speculation says that the 5th episode mainly centers on Optimus Prime, whose home planet is ruined just resulting from him. He is duty-bound for saving his home planet. But he's caught in a dilemma.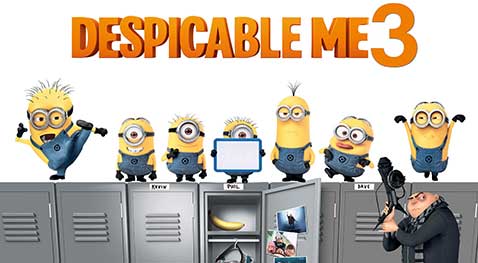 Despicable Me 3
Release Date: June 30, 2017
Director: Kyle Balda, Pierre Coffin
Cast: Kristen Wiig, Steve Carell, Miranda Cosgrove
Speaking of the long-awaited animated movies for kids in 2017, the Despicable Me 3 is no doubt worth a seat. The big success of Despicable Me 2 and Minions in Box Office (970.8 and 1159 million USD), that's a strong evidence to the popularity of the Despicable Me series in the globe. Thus, though the detailed plot is not clear at this point, we are still full of confidence to this 2017 Hollywood animated movie. It will NOT disappoint us.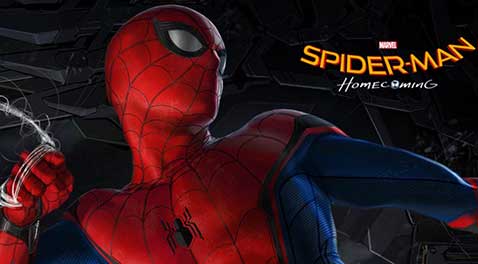 Spider-Man: Homecoming
Release Date: July 7, 2017
Director: Jon Watts
Cast: Logan Marshall-Green, Robert Downey Jr., Donald Glover
Marvel's classic superhero movie The Amazing Spider-Man 2 encountered a Waterloo on both public praise and box office. Well, will the upcoming 2017 movie Spider-Man: Homecoming reverse the setback with the younger director Jon Watts? Hard to say. But what we are sure is that the studio still attaches emphasis on this Spider-Man movie, for the leading actor Tom Holland also plays the supporting role in Captain America: Civil War.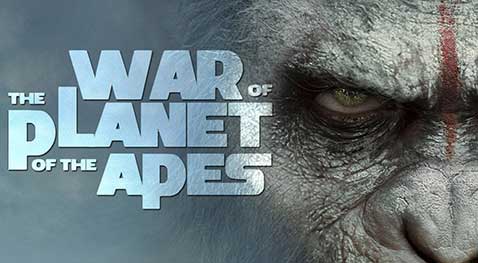 War for the planet of the Apes
Release Date: July 14, 2017
Director: Matt Reeves
Cast: Woody Harrelson, Judy Greer, Andy Serkis
Do you miss the quick-witted Caesar? Now he comes back to the screen. In the upcoming best movie of 2017, there is a miserable war between the genetically evolved apes led by Caesar and a large crowd of humans led by merciless colonel. This cruel war results in serious damages on both sides, but that's not the end. They don't need to battle until there is a result to determine the fate of both their species and the future of the planet.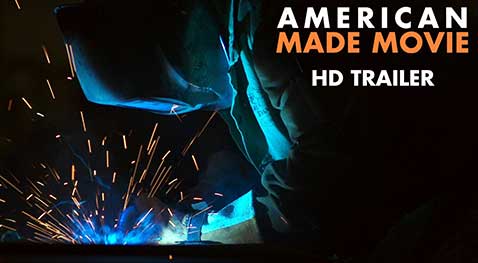 American Made
Release Date: Sep. 29, 2017
Director: Doug Liman
Cast: Arnold Schwarzenegger, Emilia Clarke, Jai Courtney
The agent Ethan Hunt of Mission Impossible series now becomes agent Barry Seal of the 2017 best movie American Made, both starred by Tom Cruise. This 2017 Hollywood action movie originates from the real life of Barry Seal, who has multiple identities: a former TWA pilot, later a drug smuggler in the 1980s, after all these, being a undercover agent of DEA to provide intelligence. In my personal view, this role is specially designed for Tome Cruise.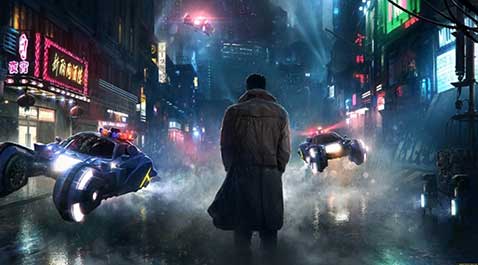 Blade Runner 2049
Release Date: Oct. 6, 2017
Director: Denis Villeneuve
Cast: Mackenzie Davis, Ana de Armas, Jared Leto
For those 80s and 90s, they might not watch the Hollywood Sci-fi movie Blade Runner (1982), which sets in the upcoming 2019. Thirty five years later, the sequel is eventually coming, setting in 2049 or even far future, still unclear. But the 2017 Hollywood movie is still written by the same writer Hampton Fancher, assisted by writer Michael Green (2017 Logan, Alien: Covenant). Though the plot is under veil, the movie team sends us a good sign.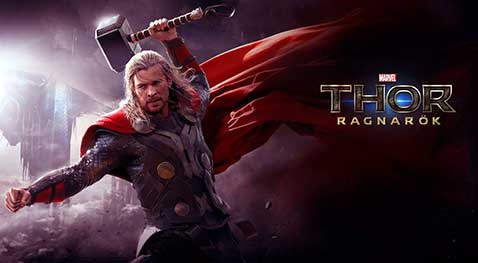 Thor: Ragnarok
Release Date: Nov. 3, 2017
Director: Taika Waititi
Cast: Benedict Cumberbatch, Tessa Thompson, Idris Elba
Google "Ragnarok" and you will get the meaning of Ragnarok in Wikipedia. It says Ragnarök is a series of future events, like a great fighting, the death of a group of major figures (Thor included), constant disasters, and the sweeping flood. So from the top 2017 movie title, we can see our hero Thor would go through a tough journey with his powerful hammer. The detailed storyline is still under wraps and it remains to be seen.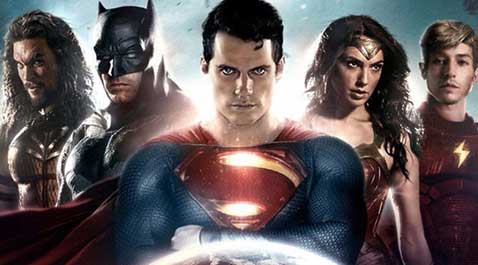 Justice League
Release Date: Nov. 17, 2017
Director: Zack Snyder
Cast: Gal Gadot, Amy Adams, Ben Affleck
We don't have Avengers this year, but we get another superheroes team - Justice League. This is a righteous group with members including Wonder Woman Diana Prince, Batman, Aquaman, superman, The Flash, etc. to fight against the vicious Steppenwolf. Though we are not sure what kind of danger our superheroes will face, one thing decided is that this best movie in 2017 will not be the end, cuz the part two is on schedule, initial release in June, 2019.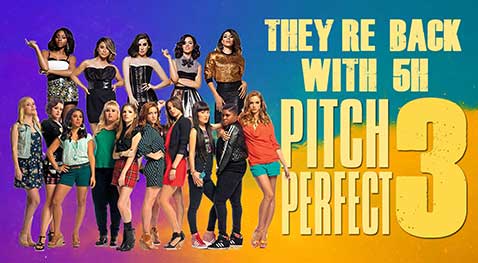 Pitch Perfect 3
Release Date: Dec. 22, 2017
Director: Trish Sie
Cast: Anna Kendrick, Hailee Steinfeld, Anna Camp
Moviegoers were still singing the tunes from Pitch Perfect 2 when Universal and Golden Circle announced Pitch Perfect 3 release date. With the big success of Pitch Perfect 2 in box office, the studios decides to continue the next installment in Acappella franchise. We're happen to see the familiar faces still in the upcoming 2017 Hollywood movie, like Anna Kendrick, Hailee Steinfeld, Anna Camp, etc. It's rumored Justin Bieber and Miley Cyrus might join this movie, as well.
Part 2 - 2017 Best Movies List: Must-watch Sequels to Top Disney Movies
The above part shares with you the best movies of 2017 from Hollywood. Here the below section mainly concentres on the 2017 top Disney movies you should not miss. Among them, the majority are the sequels to the previous top box office movies like your beloved Star Wars series, Pirates of the Caribbean series, etc. Well, nonsense aside, let's back on the track.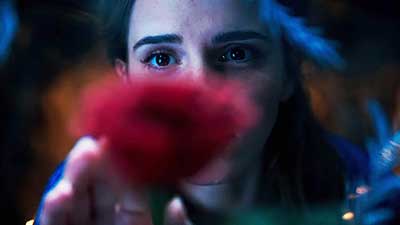 Beauty and the Beast
Release Date: March 17, 2017
Director: Bill Condon
Cast: Emma Watson, Dan Stevens, Luke Evans
Since Cinderella has been turned into live-action movie and enjoyed great popularity, Disney decided to continue this wave. Again, it puts the classic fairy tale Beauty and the Beast on the big screen in 2017. Our adorable little Hermione Granger will be the leading actress Belle and Dam Stevens will play the role of Prince Adam (beast). From the official trailer, we can see the beautiful yet romantic scenes, so we bet this top 2017 movie will be a big delight for kids and family.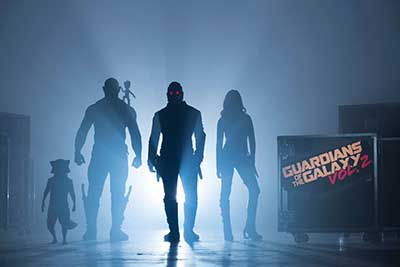 Guardians of the Galaxy Vol. 2
Release Date: May 5, 2017
Director: James Gunn
Cast: Aaron Schwartz, Karen Gillan, Zoe Saldana
Why the Guardians of the Galaxy are highly sought after by scads of fans? Probably because this best Hollywood Marvel movie is filled to brim with laughing points, the humorous words, a cute raccoon-like creature, relaxing plots and catchy movie soundtracks, etc. Same as before, the best 2017 movie sequel will inherit all the highlights, continuing their adventures in the Galaxy. And director James Gunn doesn't forget to create the exciting movie soundtracks for Peter Quill, cuz that's his necessities. The same to us.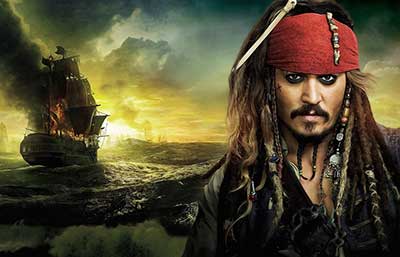 Pirates of the Caribbean: Dead Men Tell No Tales
Release Date: May 26, 2017
Director: Joachim Rønning, Espen Sandberg
Cast: Johnny Depp, Geoffrey Rush, Javier Bardem
Attention! Your Captain Jack Sparrow comes back! The much-awaited 2017 best Disney movie - Pirates of the Caribbean: Dead Men Tell No Tales is eventually on its way to cinema. This Johnny Depp best movie still focuses on the battle between Captain Jack and his old enemy Captain Salazar who escapes from the Devil's Triangle and decides to kill every pirate at sea (Captain Jack also included). Will his conspiracy become true? How does Captain Jack cope with this troublemaker? It remains to be seen.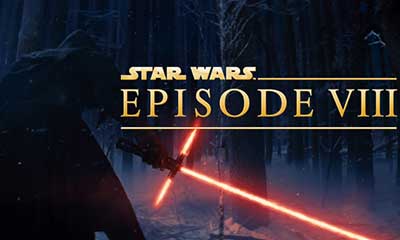 Star Wars: Episode VIII
Release Date: Dec. 15, 2017
Director: Rian Johnson
Cast: Daisy Ridley, Domhnall Gleeson, Oscar Isaac
If you wanna know the specific plots about the upcoming top Hollywood movie Star Wars: Episode VIII, sorry, we just use one sentence to summarize: Rey, alongside with her companions continues their epic journey and resistance against the First Order. So far, there is no detailed storyline disclosed. Only two things are settled down: the director Rian Johnson has agreed to helm and the major actors are back; and it will again refresh the box office record.
Part 3 - Top Bollywood Movies 2017 in Hindi/Tamil/Punjabi/Telugu
Almost every year, it's the Hollywood movies to dominate the box office record. No doubt its whole industry is quite mature and advanced, constantly growing and innovating. That being said, the cake doesn't entirely belong to it. The eastern Indian Bollywood movies also take a slice of cake off the whole. Why Bollywood can have a finger in the pie? Look at the below best Bollywood movies in 2017 and you might get to know.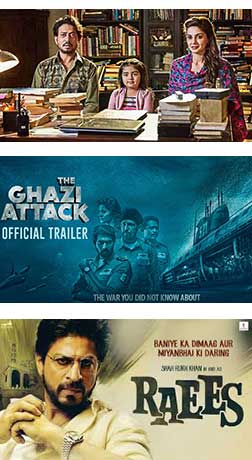 Best Hindi Movies 2017 Top 1: Hindi Medium
Release Date: May 19, 2017
Genre: Comedy, Drama
Reviews: This Indian movie is not telling the story of the specific group of people, but reflecting the common desire and internal voice of the common people: hope their children all have a bright future. To reach this goal, the parents in this 2017 top movie exert all their efforts to send their daughter to the best schools of of Delhi, not caring the cost of downgrading their life quality.
2017 Best Movie from Bollywood Top 2: The Ghazi Attack
Release Date: Feb. 17, 2017
Genre: Drama, History, Thriller
Reviews: For history or war-themed movie lovers, you can't miss this 2017 best movie. It narrates the battle between India and Pakistan during the rising tension period in 1971. Pakistan navy plans a sneak attack on Indian majestic-class aircraft carrier INS Vikrant, to gain control over the waters of Bay of Bengal. They prepared well while their rival still spares no pains. Now you can free download this 2017 best Bollywood movie to watch this underwater attack.
Top Bollywood Movies of 2017 in Hindi: Raees
Release Date: Jan. 25, 2016
Genre: Action, Crime, Drama
Review: Raees unfolds the story between a bootlegger and a tough cop located in Gujarat. And to avoid flabby subplots, Mr. Dholakia keeps "Raees" taut and suspenseful, even at two and a half hours, though it probably has a song too many.
List of 2017 Best Bollywood Movies in Tamil/Hindi/Telugu/Punjabi
| | | | | |
| --- | --- | --- | --- | --- |
| 2017 Indian Movie | Release Date | Genre | Duration | Ratings on IMDB |
| Kaabil | Jan. 25 | Action, Crime, Drama | 2h 19min | 7.2/10 |
| Jolly LLB 2 | Feb. 10 | Comedy, Drama | 2h 17min | 7.4/10 |
| Running Shaadi | Feb. 17 | Comedy, Romance | 1h 54min | 6.4/10 |
| Badrinath Ki Dulhania | March 10 | Comedy, Drama, Romance | 2h 19min | 6.2/10 |
| Trapped | March 17 | Thriller | 1h 45min | 7.9/10 |
| Poorna | March 31 | Biography | 1h 40min | 8.0/10 |
| Naam Shabana | March 31 | Action, Thriller | 2h 27min | 6.5/10 |
| The Sachin Project | May 26 | Documentary, Biography, Drama | 2h 18min | 9.2/10 |
| Flat 211 | June 2 | Crime, Mystery, Thriller | Unknown | 8.3/10 |
| Shab | June 30 | Drama, Romance | Unknown | 8.8/10 |

Author: Bertha Miller | Updated on Dec 7, 2018