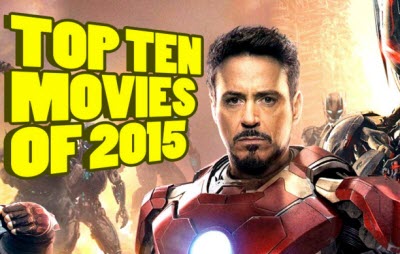 We say movie is coming from life, above life and away from life, from which we can see what the real life is and also what the future life would be. So, wonder what the best 2015 movies would bring to us, real life mirror or sci-fi future life? Read on the following top 10 movies of 2015 and you will get it.
Purchase Taken 3 DVD or Big Hero 6 DVD disc? Be afraid of your kids to accidently damage your DVD disc? Wanna make a digital copy of DVD Big Hero 6 or Taken 3 for eternal keeping? Go to MacX DVD Ripper Pro, which can trouble-free sidestep any DVD encryption tech and copy DVD Big Hero 6, Taken 3, as well as other Disney, Sony movies, new movies on DVD to ISO image, MP4, MKV, MOV, MP3, hard drive, USB, computer, iPhone iPad Android, etc. you name it. See, Disney latest X-project DRM, Sony ARccOS, UOPs, CSS, Region Code 1-6, all the copyright protection is such a piece of cake for this DVD decrypter & ripper. Not buying this? Give it a shot!
Top 10 Movies of 2015 on DVD (Based on Official DVD Chart)
Kingsman: The Secret Service (DVD Release Date: 9th, June)
The Imitation Game (DVD Release Date: 31st, Mar.)
Fury (2014) (DVD Release Date: 27th, Jan.)
Interstellar (DVD Release Date: 30th, Mar.)

American Sniper (DVD Release Date: 19th, May)
The Hobbit 3 (DVD Release Date: 24th, Mar.)
Into The Woods (DVD Release Date: 24th, Mar.)
Unbroken (DVD Release Date: 24th, Mar.)
Part 2 - Top 10 Hollywood Movies of 2015
On the previous parts, we have already seen the top 10 movies of 2015 on DVD and top ten box office movies of 2015. Now this part we gather 2015 top 10 Hollywood movies for you from January to December. And here's a list of best hollywood movies 2016 to watch and download.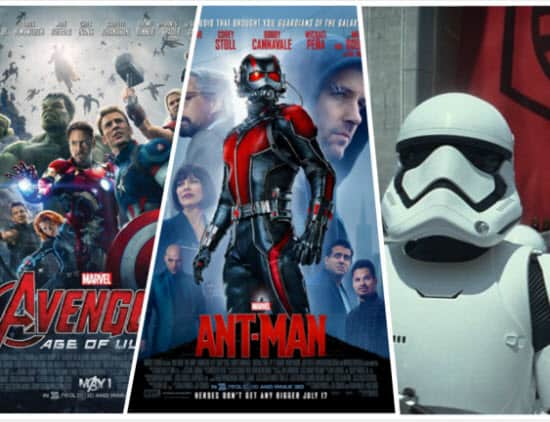 Avengers 2: Age of Ultron
2015 Disney blockbuster Avengers 2: Age of Ultron has been the biggest winner so far. See, it's the top box office movie in 2015, as well as the best 2015 movie with most super stars like Robert Downey Jr.; Chris Hemsworth; Mark Ruffalo; Chris Evans; Scarlett Johansson; Samuel L. Jackson and more. Must confess, this Hollywood movie also adopts the common superhero plots and no novel points in storyline, but the 3D and IMAX effects looks fantastic, a big feast to vision.
Ant-Man
2015 Marvel superhero movie you can't miss is the upcoming Ant-Man. What kind of special ability he has? Is he powerful or Spider-Man? How would he save the world and keep the globe peace? Watch this best 2015 Hollywood movie to get your answer.
Star Wars: The Force Awakens
Big fan of Star Wars series? If so, Star Wars: Episode VII is must the top Hollywood movie for you in 2015. This is a continuation of the saga created by George Lucas set thirty years after Star Wars: Episode VI-Return of the Jedi. And it's scheduled to release on 18 December, 2015, which has a long time to go.
Part 4 - Top 10 Bollywood Movies of 2015
The content above mainly concentrates on the top movies of 2015 in English from U.S, but building on the google response, a gazillion people are also interested in Bollywood Hindi movies. That's why this part is here. Now, let's see what are the best Bollywood movies of 2015.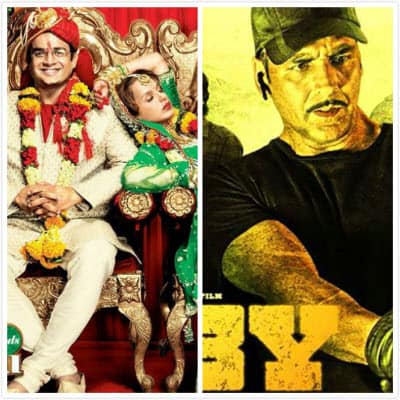 Tanu Weds Manu Returns (IMDB: 8.3/10)
The 2015 best Bollywood movie also the top grossing movie in India goes to Tanu Weds Manu Returns, a comedy, romance movie taking Tanu and Manu's marriage as the main line. What happens when Manu meets Tanu's lookalike Kusum? Watch this top Hindi movie and you will be surprised and touched, as well.
Baby (IMDB: 8.3/10)
When I first heard this Bollywood movie name, I related it to Justin Bieber's Baby and thought it was supposed to be a light-hearted romantic comedy. Yet, the fact proved that I was wrong. This top 2015 Bollywood movie is an action, crime and thriller movie, telling about an excellent counter-intelligence group battle with a group of mad mans, who plan to assault the heart of India.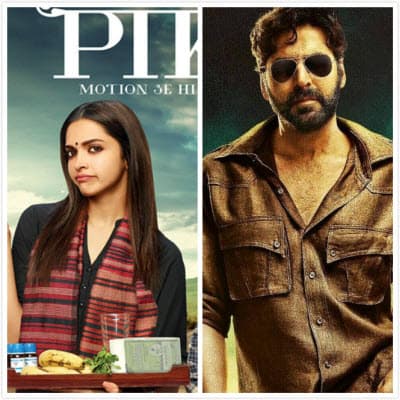 Piku (IMDB: 7.9/10)
This top 3 Bollywood movie of 2015 is a family, comedy movie, centre on a father and his daughter. They live in a metropolis city, dealing with their own stuff, but finally they find that they are each other's only spiritual pillar. Though the plots are conventional and obsolete, the emotion in this movie is actually very heart-warming. That's why we say arts are created by man, but have a great affect on man.
Gabbar is Back (IMDB: 7.5/10)
I have to say this Hindi movie is the best Bollywood action movie in 2015 with the non-traditional storyline and criticism to the social reality. Because this movie shows us a bold man, who sticks to his own law standards to apply some tough solutions to punish those dirty corrupt public servants, similar to a city hunter. Most of these best movies of 2015 are out on DVDs, follow guide on how to rip copy protected DVDs if you've brought some DVDs home and want to copy to mobile devices or bakcup.
Top 10 Bollywood Movies of 2015
Detective Byomkesh Bakshy! (IMDB: 8.0)
Badlapur (IMDB: 7.6)
Nh10 (IMDB: 7.2)

Rahasya (IMDB: 7.8)
Dum Laga Ke Haisha (IMDB: 7.6)
Dil Dhadakne Do (IMDB: 7.0)

Author: Bertha Miller | Updated on Dec 7, 2018