Currently, it's quite safe to say that almost everyone, young to the kids and senior to the elder, has a phone, mobile phone, or smart phone, whatever. They are the hottest kind of tech and have already become the indispensable part of modern life. They not only offer up the feature for communication, but also act as pivotal tools for multimedia entertainment such as playing games, surfing the internet, receiving mails and watching red-hot blockbusters and videos on the go. No wonder millions of people are going gaga over the multifunctional devices and yearning for finding out the best mobile phones in 2014.
Here this article will demonstrate 2014 the best phones for you, among which some have already hit the shelves and some are still on the way of coming. Regardless of facts or rumors, here will trawl through each nugget of info to highlight 2014 the best Android or Apple devices you really want to see.
Top 10 Phones in 2015 Worth a Purchase
Best Phones Coming out in 2016
Top 1 Best Apple Phone 2014 - iPhone 6/6 Plus
Apple is giving Android the finger with the iPhone 6/6 Plus. This unassuming beast runs circles around Galaxy S5/Note 4, HTC One M8 and other devices resting on its dual-core A8 processor, a chip with 64-bit architecture. Also, it wins popular with masses on account of its 4.7/5.5 inch Retina screen, wireless charging, fingerprint sensor and bright display. To put it another way, this top smartphone from Apple provides Apple fans far more convenience to enjoy beloved videos on it.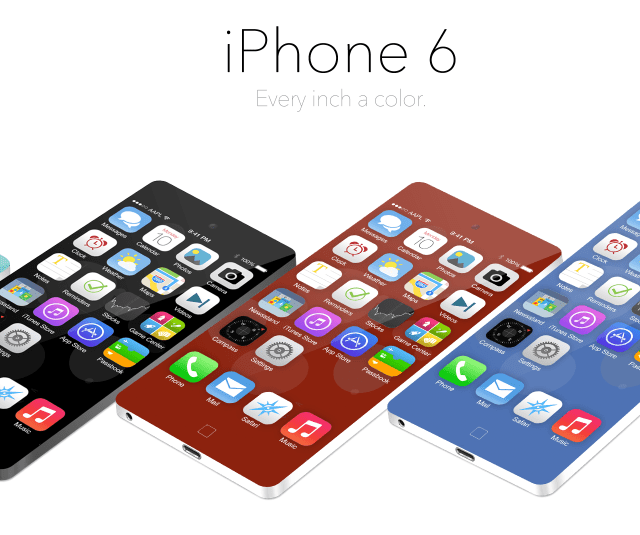 As the long-awaited iPhone 5S successor, the world-anticipated iPhone 6/6 + surprises us with a giant Retina+ IGZO display up to 326/401 pixels-per-inch and enhanced iOS 8 operating system. And this awesome iPhone 6/6 Plus also sports a mobile payment feature, made possible with a near-range wireless chip that will allow you to pay for low-priced products from your device. Amazing, right?
Top 2 2014 Best Android Phone - Samsung Galaxy Note 4/S5
There is no gainsaying that until now the Samsung Galaxy Note 4 is 2014 the best mobile phone ever from the Korean brand. The most impressive features lie in its 5.7-inch full HD display with 1440*2560 pixels, Cortex-A53 Quad-core processor, large battery capacity (3200 mAh) and Android 4.4.4 (KitKat) operating system so that its fans can enjoy fabulous multimedia life esp. watching videos.
Galaxy S4 fights a good battle in the 2013 smart gadgets market. And that is not an end. In 2014, its new flagship phone-Samsung Galaxy S5 wows its fans with a Quad-core 2.5 GHz Krait 400 CPU, a 5.1-inch with resolution up to 1080 x 1920 (432ppi). Equipped with the latest Android 4.4.2 Kit Kat operating system, this 2014 best Android device from Samsung can guarantee its fans an impressive multimedia experience.
Top 3 Android Phone in 2014 - HTC One M8
For those guys who show solicitude for best smartphones design, HTC One M8 is your cup of tea. When you give your first glimpse on HTC One M8, you may put your thumbs up and speak out "Awesome" to its gorgeous aluminum body and jaw-dropping design. Hold on! This is not only the one to catch you. Its excellent 1080p display, very bright and sharp 5.0-inch, loud yet rich dual speakers, and 2.3-GHz quad-core processor work in tandem to make it one of the best Android devices 2014.
Top 4 2014 Smartphone - Sony Xperia Z3
Speaking of a heavy-duty waterproof phone, Sony Xperia Z3 would stands out of the bunch. Exclusively carried by T-Mobile, running Android OS, v4.4.4 (KitKat), powered by a Quad-core 2.5 GHz Krait 400, this waterproof handset is also armed with a 5.2-inch 1080 x 1920 pixels display with 3GB of RAM and 16/32GB of internal memory. Thus, no wonder plentiful fans entitle it as 2014 best phone to watch movies and videos.
Top 5 Mobile Phone in 2014 - LG G3
LG G3 is a beastly smart phone that it places its power button and volume controls in the back. Plus, this one of the best mobile phones 2014 dazzls us with its high-resolution display- 5.5-inch screen barrier with a bright 1440 x 2560 pixels, (~534 ppi pixel density) display. Oh, on top of that, battery life is also a charm. This top smart gadget in 2014 lasts a whopping 10 hours and 42 minutes on the LAPTOP Battery Test. Other shinning points include a super fast Quad-core 2.5 GHz Krait 400 CPU, a sharp 13-MP camera with optical image stabilization and certain pretty nifty multitasking features.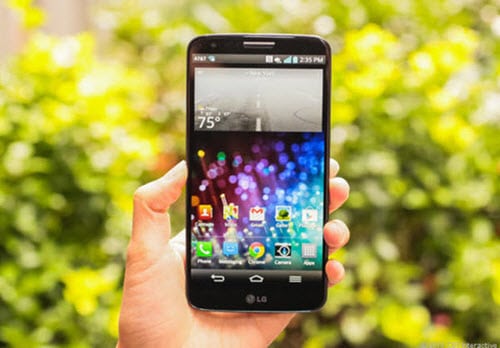 Now, find out the best phones from the above smartphone review of 2014? If yes, congratulations, you can apply it now or several weeks later for watching movies and videos on it since each one of these best mobile devices in 2014 is a smashing yet convenient device for video watching on the move. And supposed you need to convert videos to the best phone compatible formats on Mac, here MacX Video Converter Pro can do you a big favor.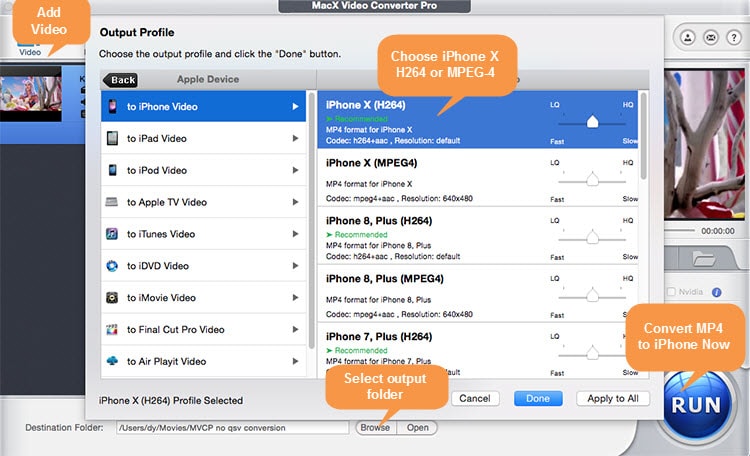 MacX Video Converter Pro is capable to convert among SD and HD videos including AVCHD to MP4, MKV to H264, MTS to AV, FLV to MOV and more on Mac OS with an eye of wink and premium high quality preserved attributing to its advanced hyper-threading tech, multi-core CPU and High Quality Engine support. Of course, this video program also let you totally rein on your video conversion that you can directly convert video to the best mobile phones or tablets like video to iPhone Xs, Samsung Galaxy Note 9, HTC 10, iPad, Surface Pro 4 and more with barely a fraction of clicks.

Author: Abby Poole | Updated on Dec 6, 2018