How to define the word "Best"? How to judge a Mac video downloader being the best or not? Based on the common elements Mac users care most, here compares top three free Mac downloader managers to let you decide which one on earth is worth the title of "Best". The comparison sides include supporting download sites, video download format/resolution, compatible Mac OS X, downloading speed, batch downloading feature and built-in player.
As the old saying goes, comparison selects out the stronger and the weaker. Here we compare the top 3 free video file downloaders for Mac, MacX YouTube Downloader, Wondershare Free YouTube Downloader and iSkysoft Free Video Downloader to see which one is much stronger and which one is a little bit weaker.
Supported Video Download Sites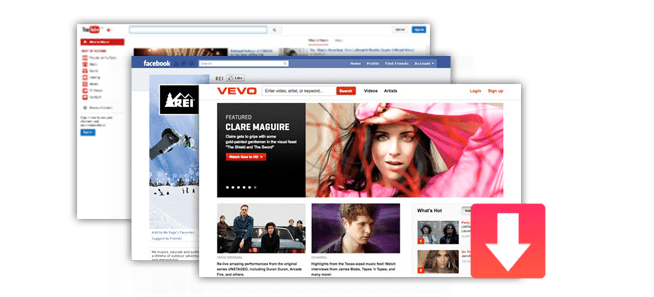 Majority of users wanna own a Mac video downloader able to free download videos from websites, the more the better. So have a look at how many video sites they support.
Building on the official product description, we know that MacX YouTube Downloader is able to free download web videos from over 1000+ video audio sharing sites, like YouTube, Facebook, Vimeo, Vevo, Dailymotion, Instagram, Metacafe, Myspace, etc. Both Wondershare Free YouTube Downloader for Mac and iSkysoft only support Mac users to download video from YouTube. Of course, if you wanna use them to free download videos from more websites, you need to pay for them.
Supported Video Format Resolution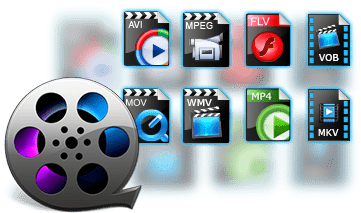 Many users if not all have the doubt that if all the Mac video downloaders support to free download videos of any video format and resolution. Chill down! Below will solve your puzzle.
We test the top three video playlist downloaders with YouTube videos and the result shows that MacX YouTube Downloader runs as quite a monster in YouTube video downloading test, no matter the video in MP4 MKV AVI FLV, 720P, 1080P, 4K, 8K Ultra HD or the hottest 360 degree virtual reality video; it can make the job done with perfect stability. And the rest have no problem in SD YouTube downloading task, but when it comes to free download 8K Ultra HD video from YouTube, they are sorry to disappoint us, end with failure.
Mac OS X Compatibility
As the title implies, this part is quite simple, concentrating on Mac operating system compatibility. Wondershare Free YouTube Downloader for Mac and iSkysoft Free Video Downloader for Mac work quite well on Mac OS X 10.6-10.12, which are verified by their official product descriptions. But currently they don't catch up with the latest Mac operating system 10.14 macOS Mojave, which are supported only by MacX YouTube Downloader whose updating speed is worth a praise.
Video Downloading Speed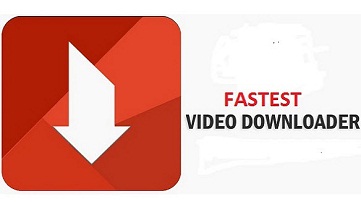 We need to let the facts speak for themselves. Thus, we take One Direction Drag Me Down YouTube download task to test which freeware is the fastest one (music video length at 3:11 mins). Finally, the experimental result tells that MacX YouTube Downloader costs only 20 seconds to successfully download Drag Me Download music video. Wondershare takes 35 seconds and the last one is iSkysoft, with 38 seconds (video downloading speed is also affected by your computer configuration, network connection, etc.).
Why the downloading speed has such a big gap? See, MacX YouTube Downloader is armed with hyper-threading tech and multi-core CPU (up to 8) utility to assign the video saving task to 8 CPU cores (maximum), 800% faster than single CPU core and the speed is accelerated up to 83X faster. And the rest two also have a boost in video downloading speed, up to 3X faster, seemingly just a minor upgrade. Hence in video downloading speed aspect, which one is the best video file downloader for Mac, I bet you already get the answer.
Batch Downloading Feature
Some Mac users might regard batch video downloading as a trivial matter to judge the best video downloader free for Mac. But for those who wanna free download several videos at one stroke, they may consider this feature as a key point. Good news for you that MacX YouTube Downloader has the batch downloading feature enable you to free download videos in batch at once. And sorry to inform you that the other two downloader managers for Mac lack this ability.
Video Player
After free downloading videos from website, whether you have the impulse of motion to immediately play videos in video downloader. Fortunately, two out of these three can achieve this goal. MacX YouTube Downloader and iSkysoft deliver great performance in video playback no matter what video format is and what resolution is. The rest freeware only lets you free play FLV videos thereon.
Summary: After the above 6 side-by-side comparison among the top 3 video downloaders for Mac, I believe you have already singled out the best Mac playlist downloader. Certainly, all these downloader freeware are terrific for you to download videos from website and you can pick out the best one according to your specific needs. Generally speaking, MacX YouTube Downloader is the best one among them and it fully deserve a honor of cover-all best video download manager for macOS.

Author: Bertha Miller | Updated on Dec 7, 2018