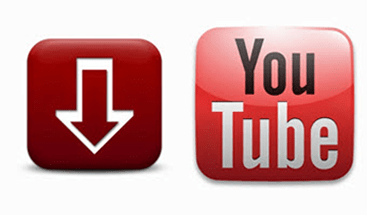 As a frequenter of YouTube, you may have noticed that plethora of YouTube videos catching your attention is actually music with some kind of visual accompaniment, like still image, photo slideshow, cover art, dynamic video, and maybe VR 360 music video. So when you stumble upon some amazing music, if you have the impulse to download the fair-sounding music from YouTube?
If so, congratulations, there are a slew of YouTube MP3 songs downloader out there, and meanwhile the majority of them are able to get this job done. However, singling out the best yet gratis one is like searching for a needle in a haystack. Hence, here covers top three best YouTube music downloaders for Mac in hope of assisting you to find the most suitable yet free music ripper for you.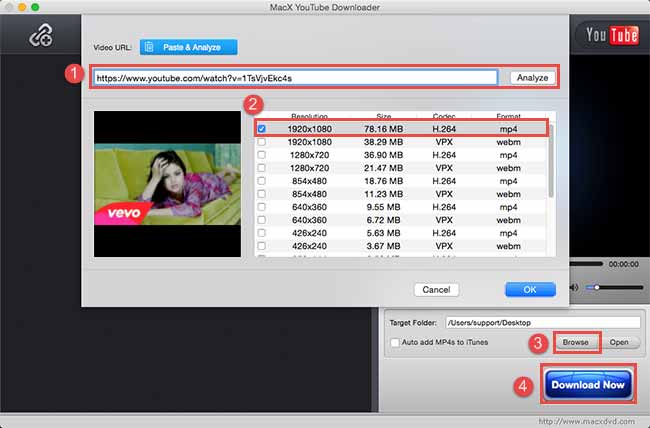 Top 1 MacX YouTube Downloader
MacX YouTube Downloader is a concise name for a utility that does pretty much exactly what the name suggests. It can grant Mac users to download videos from YouTube on Mac OS X 10.5 or higher (macOS Mojave incl.)/Windows with solely a few seconds. Better still, it supports free downloading YouTube music videos of different resolution and format, no matter common MP4, FLV, WebM YouTube videos in 720P, 1080p, 2160P 4K or even higher.
It's mentionable that this best YouTube music downloader is dramatically intelligent to automatically detects the YouTube video opened in browse. Plus, with advanced tech infused in, it can make YouTube audio downloading process splitting fast and original high quality reserved. You are no longer struggling with poor internet speed and free to enjoy YouTube music on the move.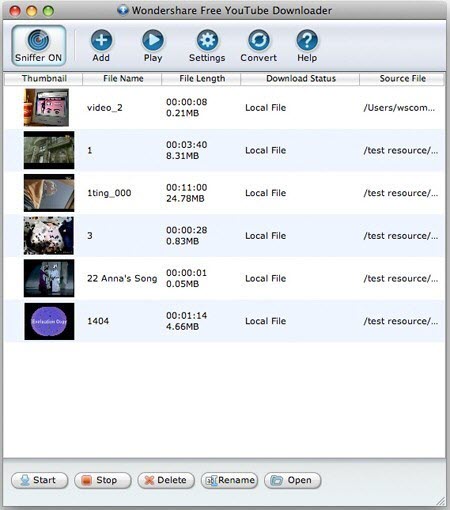 Top 2 Wondershare Free YouTube Downloader for Mac
Wondershare Free YouTube Downloader for Mac, specifically designed for Mac users, can download music from YouTube with no issues. With this powerful yet free YouTube music downloader for Mac, you are able to free download songs from YouTube and enjoy them anytime you want . Particularly worth mentioning is that the latest version 5.0.0 now supports the downloading of HTML5 music from YouTube with no efforts.
Generally speaking, Wondershare supplies a fairly good way to download YouTube videos Mac. But one deficiency is that it's powerless to download YouTube music on Mac OS X. As a result, assuming you update your computer system to Mac OS X 10.9, it's downright beyond your consideration.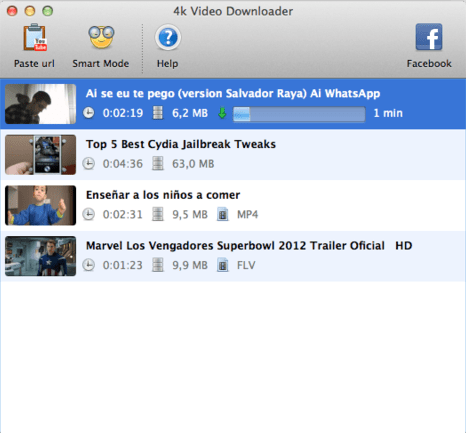 Top 3 4K Video Downloader for Mac
As its name acclaims, 4K Video Downloader allows you to download and save YouTube music in MP4, MKV, 3GP formats with high quality. This top 3 best YouTube Music downloader is free, open source and cross-platform. Its latest upgraded version also gives you a boost to download and enjoy 3D music video from YouTube. Apart from going for YouTube, it is also suitable for you to free download 4K music from other social media platforms like Facebook and Vimeo. It's pretty versatile, right?
Unfortunately, unlike some other YouTube MP3 downloader, this one is unable to work simultaneously with your browser, which means you are required to manually copy the URL and paste it into the program. Worse still, this YouTube music app is merely compatible with Mac OS X 10.6-10.8, which implies 4K Video Downloader is not the cup of tea for Mac OS X 10.9 users.
Notice: All those best YouTube music downloaders for Mac don't advocate any reproduce, distribute, transmit, broadcast or sell any content for any other purposes without prior written permission of YouTube or the respective licensors of the content. Please refer to YouTube terms of service before doing so.
Verdict:
Which one on earth is the best YouTube audio downloader for Mac? There can be different perceptions depending upon who is doing the evaluating. If you are looking for a program that can download general YouTube music, alongside downloading of HTML5 music from YouTube, then Wondershare fits the bill. For those who would like to download music not purely from YouTube but also Facebook and Vimeo, HD Video Downloader for Mac is the second-to-none choice with no doubt. But the precondition of both cases is that your computer operating system isn't updated to Mac OS X 10.9.
Well, given you are seeking for a feature-rich yet solid free YouTube songs downloader with ultrafast downloading speed and highest quality kept, no doubt that the MacX YouTube Downloader is the best YouTube video downloader without any gainsaying. To sum up, top three best YouTube music extractors have their own cons and pros. May the best yet most suitable YouTube music downloader finds its way to you!

Author: Bertha Miller | Updated on Dec 10, 2018