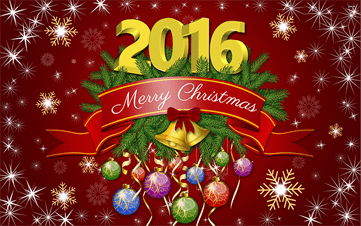 Aha! Only one week left until Christmas. Have you made your list and checked it twice? This year holiday shoppers plan to spend an average of $750 on gifts, decorations and other holiday accoutrements according to the National Retail Federation.
Clothes, decorations for house and trees, gifts for family members and friends, must-have tools etc, it seems that you still have a lot of things to buy. Wanna keep your family budget underneath that average family spending for Xmas gifts? Here MacXDVD provides the best Christmas deal for Mac, surprising you with mouth-watering gifts for free as well as big discounts to help to add interests and happiness into the special season. Now never lose the golden chance and stuff your stockings with Christmas gifts and freebies from MacXDVD Store!
Christmas Giveaway: Get MacX Video Converter Pro for Free from MacXDVD Store
It's for sure the happiest moments, either on a Christmas party, house decoration, or festive cooking preparation, are always the most cherished. Are you ready to get those sweetest memories out of your HD camcorder and give them to your beloved one? Have you ever wished you could enjoy these amazing shot on iPad, iPhone, Android devices or upload them to YouTube for sharing?
In this special season, MacXDVD all makes it happen without spending any money as long as you participate in the Christmas promotion and discount, of which MacX Video Converter Pro is given for free. As a major part of 2017 Xmas deal for Mac from MacXDVD, this program will let your import HD-camcorder videos or convert any family movies to iMovie, iPhone, iPad, etc. Besides, it also assists web video enthusiasts to convert and upload videos to YouTube, Vimeo, Myspace etc.
Christmas Discount and BOGO Offer Are Also Underway
MacXDVD not only helps you shop on MacXDVD store without spending any money, but also provides other incredible Xmas discounts and deals, aiming to help your budget stretch a little further while stuffing your stockings fully with the best Christmas gifts, and let you avoid aimlessly wandering the crowded shopping centers. This Christmas deal for Mac also includes big holiday discount as well as BOGO offers, which means people could enjoy up to 70% off discount on MacX Xmas Video Converter Pack available on MacXDVD.

All these gifts from the Christmas deal for Mac would further enhance the digital amusement, entitling you to rip and copy encrypted new movies on DVD, download online videos, convert among HD and general video formats and stream video & audio to iPhone, iPad, Android via WiFi and 3G/4G network.
The Xmas special offers are available through January 7, 2013. People who plan to participate could know more detailed information by visiting the Christmas campaign website here.

Author: Bertha Miller | Updated on Dec 10, 2018