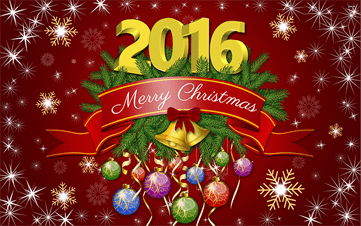 Christmas, marching in the pace of light, is quietly approaching us. To embrace its presence, old and young are engaged in decorating Xmas tree, preparing for the Christmas party and of the essence seeking for Christmas gifts.
It comes to light that it's a tradition to send out exquisite Xmas presents for the people close to you on Christmas the same as handing out red pockets to the kids at Spring Festival in China.
Since you are wrapped up with your beloved relatives, friends, colleagues and acquaintances, you are supposed to deliver dozens of fitting Christmas gifts to your cherished guys. Maybe it's a head-scratching experience to figure out various Christmas presents. Unlike Spring Festival the unchangeable gift red pocket, Christmas gifts are all-inclusive. And Picking out the suitable and novel Xmas gift for each one is also a tough task.
Contraposing this condition, here shares several unmissable Christmas gift ideas in 2018 and probably you can find some workable for you.
Preparing Flowers for Mother and Snowboard for Sweetheart
Flowers are the everlasting symbol of romantics and wishes, and they respectively stand for specific meanings. Fragrant carnations represent the deep love and respect for the mother so that it's marvelous to send them to your mother as Xmas gift.
For your sweetheart keen on fresh and exciting things, maybe sending a snowboard can cheer him/her up. And it will bring tremendous fun for you to be with your sweetheart to happily ski together at this romantic holiday.
Order the Irresistible PS4 for Father and Siblings as Christmas Gifts
Provided your father and your siblings are the video game enthusiasts, then purchasing the latest PS4 from Amazon is the optimum Christmas present for them. PS4, armed with a CPU with two quad-core Jaguar modules totaling 8x86-64 cores , a GPU consisting of 18 compute units, coupled with 8 GB of GDDR5 memory, 16 times the amount of RAM existed in the PS3 guarantees a peak video game experience for your father and siblings.

Cheer Kids with Delicious Snack or Zoomer Robot Dog
No matter what times it is, it's natural that kids are reluctant to say "No" to delicious snack. Hence, delicious snack like Christmas Gourmet Collection, a Gourmet Gift Basket containing up to 6 decedent treats (gourmet Chocolates, exotic Coffees and Teas, premium Cheeses, Nuts, Seafood, Crackers) , is a sure to melt kids heart and satisfy their taste buds.
In the list of the Christmas present plans in 2018, there is a must-mention Xmas gift for kids that is Zoomer Robot Dog, which is an interactive puppy with multiple sensors that allow him to behave just like a real dog. He can be a good companion to your kids and big fun of a family without any mess, virus and burden.
Send out Best Wishes with Greeting E-cards or MacX DVD Ripper Pro for dear friends
Immersing in the electronic age, aside from giving tangible Christmas gifts, you can also turn to virtual Christmas presents, among which greeting e-cards are standing out of the crowd. Greeting e-cards adorned with cute animated effects and pleasant music, are easily available on an array of websites (egreetings, 123greetings, etc.). Even better, they don't even cost a dime. So, it wouldn't be better to infuse your sincere wishes to the greeting e-cards and send them to your dear friends.
To your friends as Christmas movies 2018 DVD fans, delivering them with the well-regarded DVD ripper for Mac may surprise them desperately and realize their wish of backing up their precious DVDs with no sweat.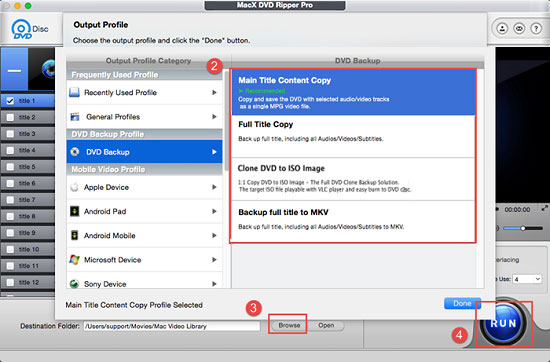 MacX DVD Ripper Pro provides your friends a superb performance to make Christmas DVD copy a simple issue and watch funny Xmas-themed movies without even a physical DVD lugging around. The icing on the cake is that it enables to dodge all DVD copy protections, such as CSS, Sony ARccOS, Disney X-project protection new copy tech, letting Christmas DVD backup proceed without any hassle. Furthermore, it can rip DVD to iPhone iPad Android, game consoles, etc to enjoy Xmas holiday DVD movies on the go.
Notice: We only advocate using this best Christmas gift software to copy and rip DVDs under the concept of Fair Use and do not encourage any illegal reproduction or distribution of copyrighted content. Please abide by the local DVD copyright law before doing it.

Author: Bertha Miller | Updated on Dec 10, 2018