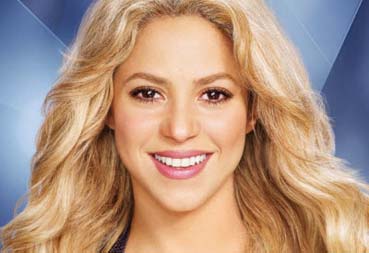 Shakira is back at the 2018 FIFA World Cup Russia with All of The Pain. Still remember the Official 2010 FIFA World Cup Song Waka Waka from Shakira Spanish song while enjoying the 2014 WC theme song We Are One Ole Ola in Brazil. Sure you must still remember the beautiful melody, touching moments and exciting feelings the singer brought. As a matter of fact, Waka Waka is just a tip of the ice berg of her best songs. In fact, there are many popular Shakira hit songs that widely spread among Spanish-speaking parts around the world and other English countries. To name five top Shakira songs.
Shakira Songs Free Download MP3 HD MP4 from 300+ Music Sites
If you want to save Shakira video songs for offline playback on you iPhone iPad Samsung, you may try MacX YouTube Downloader. This music video downloader is highly recommended as it can free download Shakira World Cup songs, MP4 HD music videos and dancing songs in 4K, 1080p, 720p HD videos with maximum quality reserved. And this free music downloader can free download best Shakira music songs HQ MP3 MP4 from Vimeo, Vevo, Veoh, Soundcloud, Facebook, Dailymotion, Instagram, etc. with 300+ video music sites supported in a flash.
Shakira Discography: Download Shakira Best Songs of All Time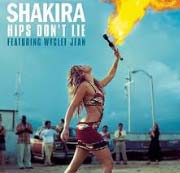 1. Hips Don't Lie
Thanks to World Cup theme songs, Shakira surprised us more than ever. Actually, she had tons of hits. This is one of Shakira's dancing songs that reflect her superb dancing move and awesome voice. It has become one of the world's official belly dancing anthem and her biggest hit to date. The mind-blowing hip moving, charming curves, excellent melody, no wonder so many people download this shakira hip hop song. It deserves to top the line.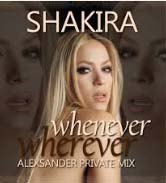 2. Whenever, Wherever
This pop song, featuring quirky lyrics and rhythm, is her breakthrough hit in the United States, peaking at number six on the Billboard Hot 100. Just as the music critics remarked, this is a Latino-sounding song that brought her to English-speaking audiences in a big way. "Whenever, Wherever" was Shakira's most successful single, until "Hips Don't Lie" was released in 2006. Hats off to this fabulous artist, just grab Shakira whenever wherever.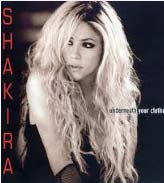 3. Underneath Your Clothes
Cited the lyrics, this song from Shakira is about the unconditional love of a girl. This beautiful love song, with her soft and fantastic voice, evokes the feelings and memories of many people about someone they have special feelings for. "Her strong emotions and infectious voice bring tears into my eyes." Download best shakira video song and enjoy it quietly, you may feel that he or she is still right here with you.
4. She Wolf
In She Wolf, you can see everything you want about talented Shakira: quirky lyrics, hot dancing, unique voice. She Wolf received many favorable reviews from music critics, many of whom complimented the distinguished nature and Shakira's originality.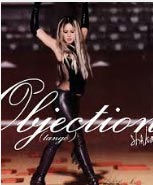 5. Objection
Objection, Shakira's first English song, received many positive praises for her vocal delivery, the spoken bridge, and its radio-friendly sound. In this song, she perfectly blend her old and new style, with a brilliant mixture of instruments, including piano, contrabass, bandoneon, drums, guitars, bass and accordion in the end. The variety of instruments sent this song to the top ten of the US Billboard. If you are interested in this colorful song, you may try shakira English songs downloading.
Her sensational vocal ranges, incredible dance moves and extraordinary style, all these are worth your listening to. However, when you enjoy Shakira best Songs on the internet, you may be frustrated by the slow speed. Or sometimes, you want to collect this talented artist's songs. In these circumstances, you may download Shakira all songs for free enjoyment.
Download Shakira Spanish/English Songs with a Free YouTube Downloader
Here is a totally free music grabber: MacX YouTube Downloader. This free music video downloader allows you to accomplish download MP4 HD music video of Shakira easily. What's more, the whole Shakira music download process takes you just 30 seconds only, which is much faster compared with music download sites. In addition, with this free Shakira Songs downloader, you can download not only Shakira music videos in MP4, FLV, AVI, MKV, 3GP, etc, but also many other videos, like the recently hot 2018 World Cup theme songs, world cup videos and other videos you like of different resolutions and formats, including common videos and HD videos 720p, 1080p or 4K ultra hd videos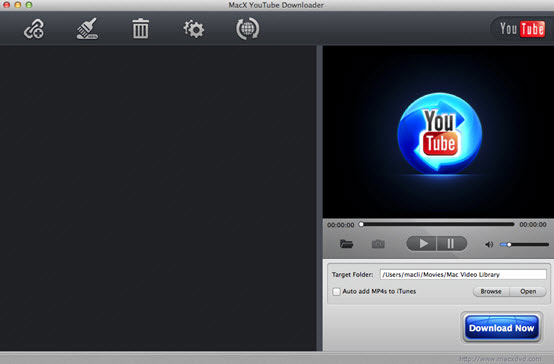 Step 1: Free download Shakira Songs downloader and launch it on your computer. Launch this free YouTube downloader. Copy the URL of Shakira Songs page and paste the URL. Then click "analyze" to load the YouTube video details. Or click "paste & analyze" button to automatically detect the music videos/songs opened in browse.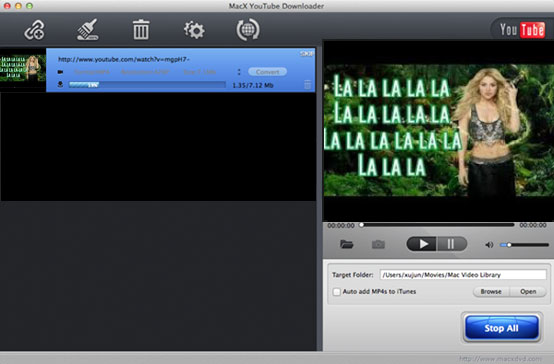 Step 2: Choose video format, resolution and file size you want. If you want to save Shakira music to mobiles, this free YouTube video downloader can automatically add the output MP4 videos to iTunes Library for transferring to iPad, iPhone, iPod or any other further use.
Step 3: Click "Browse" button to specify an output folder on your computer to save the output files.
Step 4: Click "Download Now" to start downloading Shakira songs.
Tip: If you want to convert Shakira songs to MP3, AAC, AC3, WMA and other audio formats to enjoy those best songs from Shakira on your mobile devices such as iPhone, iPad, iPod, Samsung, HTC, PSP etc, you may try MacX Video Converter Pro which offers an easy way to convert Shakira songs into the format you want.
Notice: MacXDVD Software doesn't advocate any reproduce, distribute, transmit, broadcast or sell any content for any other purposes without prior written permission of YouTube or the respective licensors of the content. Please refer to YouTube terms of service before doing so.

Author: Bertha Miller | Updated on Dec 4, 2018