Handbrake finally launch its 1.0.0 version at Christmas eve 2016 after 13 years of development. Actually, after a long wait for handbrake updates, I was desperate at one time, thinking Handbrake will no longer update. So I'm delighted to hear of the release of Handbrake 1.0.0. I bet many loyal fans of Handbrake are also crazy for the news and rush to get Handbrake 1.0.0 download and install for a try, not merely me.
The brand new Handbrake 1.0.0 posses a completely overhauled the official presets, get an improvement to audio/video sync engine to better handle difficult sources, and fixes many miscellaneous bugs. And of course, you will get a better experience when ripping DVD and converting videos with Handbrake 1.0.0. But inevitably, there are also some Handbrake 1.0.0 errors for this update. To hassle-free get Handbrake 1.0.0 troubleshooting, you need make clear what kinds of Handbrake 1.0.0 update problems first. And here I'd like to list the most common Handbrake 1.0.0 errors and solutions.
Handbrake 1.0.0 Errors: All Problems After Upgrading to Handbrake Version 1.0.0
1

Handbrake 1.0.0 Download and Install Errors

Well, Handbrake users download and install Handbrake 1.0.0 as soon as it's released. Some people succeed, while some not. Why? Generally, there are several causes for this situation.
Handbrake 1.0.0 error on installation package - The Handbrake 1.0.0 package downloaded from some partner sites might have been wrapped with virus. An user reports that it's a false positive, even some virus analysis sites have detected it's safe. For example, teh latest V1.0.7 .dmg (downloaded before 10:30 a.m. EDT on May 2) was reported to be included an unknown malicious file in the installation package. In this situation, you can go to the Handbrake official site to download the package. As it's stated that HandBrake Website is the only official source for Handbrake.
Handbrake 1.0.0 error on Windows installation - On Windows GUI, you need install Microsoft .NET Framework 4.6 or later version before installing Handbrake 1.0.0. But actually, Handbrake will run fine on 4.6. It's compiled to 4.6 Only. Not 4.6.1 to maintain that backward compatibility. So you'd better get the proper version of Microsoft .NET Framework. As a general note, I would always encourage people to install the latest for their platform be that 4.6, 4.6.1 or 4.6.2., if you have 4.6 and it's not working.
Handbrake 1.0.0 error for early version users - For previous versions users, they find it's still 0.10.5 after Handbrake 1.0.0 updates, so you must have another copy installed and your shortcut is pointing to the wrong place. For this Handbrake 1.0.0 troubleshooting, after uninstalling 1.0.0, go back to 0.10.5, reinstalled and uninstalled it. And you will find a leftover folder Program files x86, remove that and then restart. You can installed 1.0 and it works fine.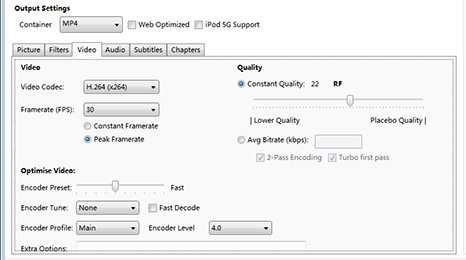 2

Handbrake 1.0.0 Errors: Complex Operations

Even though Handbrake 1.0.0 adds a user-friendly drag and drop option to import files, it's still complicated for beginners to convert videos and rip DVDs.
My annoyance with HandBrake was that it requires so many clicks to rip all the videos from a disc while preserving all audio and subtitle tracks. My kids have a bunch of DVDs where several TV episodes are stored as a single title with chapter separators. Getting HandBrake to split them up was also kind of a pain in the GUI.

Solution: To be precise, there seems no effective way to survive you from this situation unless you grow to be an experienced user on Handbrake. However, if you are tired of the complicated steps of Handbrake, you can turn to a Handbrake alternative with easy steps. MacX DVD Video Converter Pro Pack would help you both convert videos and rip DVDs in simplicity.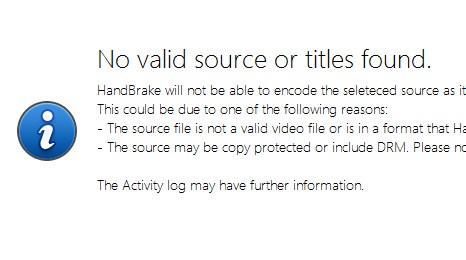 3

Handbrake 1.0.0 error: no valid source found/no title found

No valid source or title found problem could happen occasionally not only on Handbrake 1.0.0 but also other versions. There are two main causes of this Handbrake 1.0.0 errors:
1)The source file is not a valid video file or is in a format that Handbrake does not support
2)The source may be copy protected or include DRM. (Handbrake does not support the removal of copy protections.)

Solution: For this Handbrake 1.0.0 troubleshooting, you have two ways aiming to different causes. One is to make sure your input files is in Handbrake supported formats. The other is to download and install Handbrake Libdvdcss on PC/Mac to rip protected DVDs without errors.
4

Handbrake 1.0.0 Error: Unable to find the right title

When you are ripping DVDs with Handbrake 1.0.0, you cannot find the right title of DVDs. Or sometimes Handbrake find a title to rip, but the output file is only several-seconds long or there isn't any output. For example, when you import dvd T25FOCUS_A Cardio, it detected title 2, but actually it's only 11 sec long.

Solution: Watch the DVD files on DVD Player or VLC Player to find the right title. And then select the right title on Handbrake manually.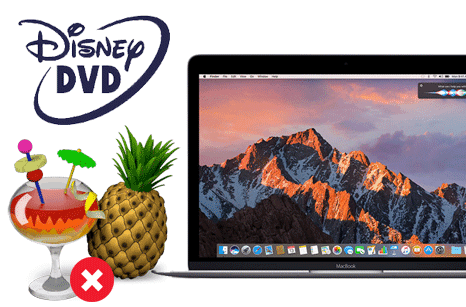 5

Handbrake 1.0.0 Error: Handbrake won't rip the latest protected DVD

Handbrake 1.0.0 has been working well on ripping most of my DVDs. But it seems that Handbrake won't rip DVD of latest released such as Zootopia, Finding Dory. It crashes during the scan process.

Solution: Handbrake can't rip new movie DVD releases with copy protections without third-party software VLC. But even paired with VLC, it stops working with strong copy protections in the newest DVD movies. For Handbrake not working with 99 titles problem, try the tips below:
a) Make sure you have installed the latest version of both Handbrake and VLC.
b) Try a DVD decrypter to remove the copy protection and then rip the Video-TS file with Handbrake.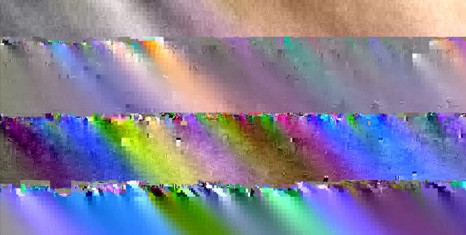 6

Handbrake 1.0.0 Update Problems: Intel QSV (H.264) Coding generates messy outputs or Hangs during the Process.

With Handbrake version 0.10.5 everything was working OK, but after updating to 1.0.0 (or latest 1.0.1) on Windows 10, the generated .MKV file is blinking/messy. The output MKV file comes messy every 2-3 sec, then back to OK, then again messy output. Or Handbrake 1.0.7 hangs during QSV encode.

Solution: To fix the Handbrake 1.0.0 error, Handbrake 1.0.7 crashing error, you can try to disable QSV decode, any filter, resize, crop options. And check whether it works. If not, the only way is to wait for the official bug fixes in later 1.0.x version.
7

Handbrake 1.0.0 error: Video won't sync with audio, or video is missing

1. Help! I have Windows 7. I just download Handbrake 64bit, as instructed in a video downloaded from YouTube. I followed the instructions precisely but it always removes the video and turns it to audio only. It's an ,mp4 file but the video is just gone. What do I do?
2. I'm using Handbrake 1.0.0 for all my encoding. But like the title says, the audio is falling out of sync. For the first 3-5 seconds it's fine, then it starts falling behind the video. The longer you let the video play, the worse the problem gets. How can I play the video with perfect audio/video sync?

Solution: For this Handbrake 1.0.0 troubleshooting, you need to make sense what's the main causes of this Handbrake audio sync problem. It might be caused by encoding video with intense features, Xvid codecs etc. Then you can adjust the framerate (FPS) in Handbrake, backward or forward audio to keep pace with video using player, or Handbrake alternative to convert DVD and video with consistent sound and image.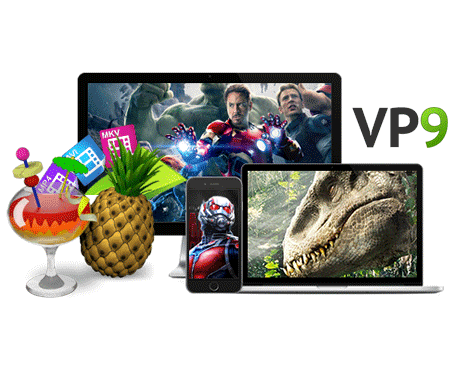 8

Handbrake 1.0.0 Update Problems: Slow Speed of MKV VP9 Encode

"I'm curious about VP9 so I tried it. Slow as can be". An Handbrake 1.0.0 user reports like that. And then he was suggested to turn off the QSV decode in preference. But nothing changed on the converting speed in VP9 codec.

Solution: Try a alternative to Handbrake which is built in VP9 codec. MacX Video Converter Pro matches your needs, as it allows you to convert video to WebM VP9.
9

Handbrake 1.0.0 crashes every time converting video to MKV VP9

Every time I try to convert video to MKV VP9, Handbrake 1.0.0 crashes. I'm running on Windows 7 with Intel Core i5-3470 CPU 3.20GHz.

Solution: To fix Handbrake 1.0.0 error on converting video to MKV VP9, update to Handbrake 1.0.1 to check whether this bug fixed or fall back on a Handbrake VP9 encoder alternative to convert video to VP9 codec like Handbrake.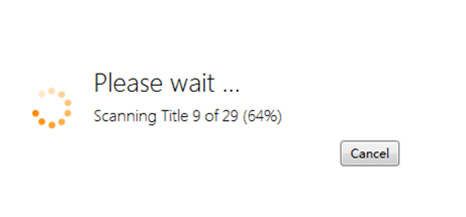 10

Handbrake 1.0.0 Slow Scan Speed Error

When you import multiple titles DVDs with Handbrake 1.0.0, it scans in slow speed. Compared with the blink of time to load DVDs with some Handbrake alternatives, Handbrake takes several minutes to import multiple titles DVD, such as ripping Disney 99 titles DVDs.

Solution: No effective ways to fix this Handbrake 1.0.0 errors. If you cannot stand the snail's pace of scanning, turn to MacX DVD Ripper Pro, a Handbrake alternative on ripping DVD.
11

[Handbrake 1.0.0 Error Fixed] Audio Defaults: Chosen Language (Any) first track of language only.

Just started trying the new 1.0. In previous versions setting the Track Selection Behavior to "All Matching Selected Languages" and Chosen Languages to "Any" would result in all audio tracks being selected even if there were more than one from a language. This is no longer the case. Selecting "Any" will only select the first track of a given language. If I also for example put English into the Chosen list, then all English tracks will be selected. - Lehm2000

Solution: This Handbrake 1.0.0 update problem gets the full attention of Handbrake Team since the newly released 1.0.1 version fix Handbrake 1.0.0 error on audio defaults.
Finally, this Handbrake 1.0.0 errors list will be constantly updated to solve your latest problems on converting videos and ripping DVDs with Handbrake 1.0.0. Of course, if you encountered some Handbrake 1.0.0 errors we haven't mentioned above, tell us in the comments. We will try our best to find a solution for you.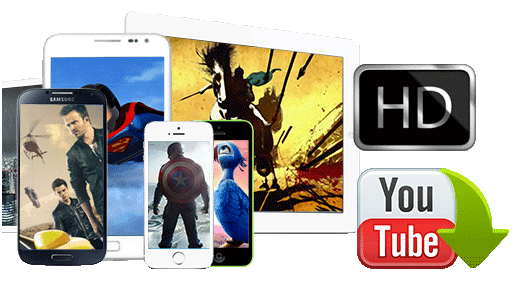 All-around HandBrake Alternative
Built in 320+ video and audio codecs, MacX Video Converter Pro can freely convert any video to over 180 video formats and 14 popular audio formats on Mac OS X.
• Functional Video Converter: Convert various videos to over 180 video formats and 14 popular audio formats on Mac OS X (macOS Sierra included), such as M2TS to MP4, MKV to AVI, WMV to MOV, FLV to AVI, AVCHD to MOV, etc.
• Powerful Video Downloader: Download online video movie music from over 300 sites, like YouTube, Vimeo, Facebook, Dailymotion in a fast speed for iPhone iPad.