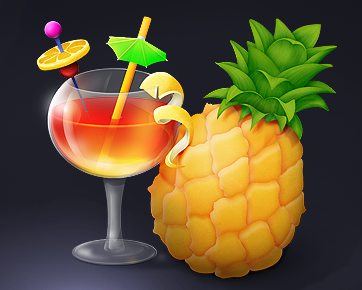 Handbrake, the popular open source video transcoder, has reached 1.0.0 after more than 13 years of development. It's a carnival both for users and developers, who have been waited for a long time almost in despair. As the Handbrake Team said on its official site: "After more than 13 years of development, the HandBrake Team is delighted to present HandBrake 1.0.0. Thank you to all of our many contributors over the years for making HandBrake what it is today."
On account of the Handbrake 0.10.5 problems of video conversion and DVD ripping, as expected, Handbrake version 1.0.0 update brings along a host of new presets, file types, and support for more devices to the video transcoding software. The version 1.0.0 update also brings along bug fixes and can be downloaded for Windows, Mac, or Linux from the company site.
Handbrake Salient Features
The reason why Handbrake becomes the best video transcoding software and DVD ripper for Mac, Windows, Linux is because it accepts nearly any formats to a selection of modern, widely supported codecs. So even if it reaches Handbrake version 1.0.0 update, the salient features are also adopted. Let's check in details.
Supported Sources

VIDEO_TS folder, DVD image or real DVD (unencrypted -- CSS is not supported internally and must be handled externally with third-party software and libraries), BDMV folder (unencrypted), and some .VOB and .TS files
Any multimedia file it can get libavformat to read and libavcodec to decode.

Outputs

File format: MP4 and MKV
Video: MPEG-2, MPEG-4, H.264 or Theora (1 or 2 passes or constant quantizer/rate encoding)
Audio: AAC, HE-AAC, AC3, MP3, Vorbis, FLAC (16-bit, 24-bit) or AAC, MP3, AC3, DTS and DTS-HD pass-through (supports encoding of several audio tracks)

Miscellaneous Features

Chapter selection
Soft subtitle support (DVD/VobSub in DVD/MKV/MP4, Blu-ray/PGS in BD/MKV, SRT files, SRT/UTF-8 in MKV, ASS/SSA in MKV, TX3G/3GPP in MP4 - DVD/VobSub, Blu-ray/PGS and ASS/SSA subtitles can also be burned-in the picture)
Picture deinterlacing, cropping and scaling
Grayscale encoding
Though Handbrake is a powerful video transcoding software, it also has some drawbacks, which promotes the emerge of the brand new Handbrake 1.0.0 version. Facing the Handbrake shortcuts, there are two ways for you: make through the causes and check whether it updated in latest Handbrake 1.0 version, or turn to a Handbrake alternative to convert videos and copy protected DVD.
What's New in Handbrake 1.0.0?
Of course, Handbrake 1.0.0 not only retains the essence of older version, but also brings remarkable new features on Handbrake 1.0.0. And owing to these new features, you will get a better experience of converting videos and ripping DVDs with Handbrake version 1.0.0 update beyond doubt. Now see what's new on Handbrake 1.0.0 on earth?
General
- New online documentation at https://handbrake.fr/docs
- Completely overhauled the official presets
- New general use presets for broad compatibility
- New device presets, now more up-to-date for common devices
- New web presets
- New Matroska (MKV) presets, including VP9 video with Opus audio
- Official presets from HandBrake 0.10.x are still available under "Legacy"
- New JSON-based preset system including command line support
- New JSON-based API for interacting with libhb
- Improvements to audio/video sync engine to better handle difficult sources
- Many miscellaneous bug fixes and improvements (over 1700 code commits!)
Video
- VP9 video encoding via libvpx
- Intel QuickSync Video H.265/HEVC encoder: requires Intel Skylake or newer CPU
- Ultra HD / 4K color pass through (support for BT.2020)
- Additional standard frame rate selections in the graphical interfaces
- New Auto anamorphic mode maximizes storage resolution, replaces Strict anamorphic mode
- New Pad filter (command line only for now)
- New Decomb/Deinterlace filter settings and improved defaults
- Rotate filter now available in all graphical interfaces
- New NLMeans filter tunes Tape and Sprite for analog tape recordings and vintage video games, respectively
- Assembly optimizations NLMeans filter improve performance up to 10%
- Assembly optimizations in x264 encoder improve performance for faster presets by 5-10%
- x265 encoder quality improvements, especially when using tune grain
- High bit depth encoding support via external shared libraries (video pipeline is still 8-bit 4:2:0)
- x264 10-bit
- x265 10-bit and 12-bit
Audio
- Opus audio encoding/decoding via libopus
- Passthru now supports E-AC-3, FLAC, and TrueHD audio formats
more...
Subtitles
- Improved subtitles rendering for some languages via HarfBuzz
- Miscellaneous subtitles improvements
Command-Line Interface
- Presets can now be imported and exported from the command line and are compatible with the graphical interfaces
- Queue exported from the graphical interfaces can now be imported by the command line interface (Linux and Windows only for now)
Build System
- Add scripts to manually build and install Mac and MinGW-w64 (compile for Windows on Linux) toolchains
- Add support for multiple source URLs for third-party downloads
- Add SHA256 hash verification for third-party downloads
- Add configure parameter to disable or filter allowed third-party downloads (see configure --help)
- Use HTTPS everywhere; the few cases where a third-party does not provide packages over https, handbrake.fr does
- New targets on Mac to install and uninstall after building
- Add flatpak packaging support (experimental)
Third-Party Libraries
- Updated libraries
- FreeType 2.6.5 (subtitles)
- Fontconfig 2.12.1 (subtitles)
- FriBidi 0.19.7 (subtitles)
- Libav 12 (encoding/decoding/muxing)
- libass 0.13.2 (subtitles)
- libbluray 0.9.3 (Blu-ray decoding)
- libmfx v6.0.0 (Intel QuickSync Video encoding/decoding)
- libvpx 1.5.0 (VP8/VP9 video encoding)
- x264 148 r2708 (H.264/AVC video encoding)
- x265 2.1 (H.265/HEVC video encoding)
- New libraries
- HarfBuzz 1.3.0 (subtitles)
- libopus 1.1.3 (Opus audio encoding)
Mac-Specific
- Updated all tooltips
- Added undo/redo support to the graphical interface
- Improved drag and drop support
- Added Open Recent to the File menu
- Added Add Titles to Queue... to the File menu (batch queueing)
- Preview prompts to open in an external application when the internal player does not support the format
- Preview now displays volume and audio/subtitles language selection during playback
- Picture and Filters settings are now part of the main window
- Settings are preserved when selecting a new title (instead of reloading the last selected preset)
- Improved support for importing/exporting comma-separated (.csv) chapter markers
- Queue is now automatically paused when available disk space is low
- When Done action can now be changed directly from the Queue window
- When Done notification is now interactive (reveals the encoded file in Finder)
- Activity Log window is now searchable (press "?"+"f" to activate)
- XQuartz is no longer required for subtitle burn-in
- Updated Sparkle software update library: enabled DSA signature checking for improved security
- Usability improvements
- Miscellaneous bug fixes
Windows-Specific
- Graphical interface now uses libhb directly, instead of sending commands to the command line interface
- Encoding can now be paused and resumed
- Stopping encoding will finalize the partial file to be playable
- Reduced installer and install size
- The command line interface is no longer included in the graphical interface install
- Update checker now verifies the signature of the update file for improved security
- Added support for quality-based audio encoding
- Added ability to import tab-separated (.tsv), XML (.xml), and plain text (.txt) chapter markers
- Improved the "configure default" options for audio and subtitles
- Default audio track behavior is now configurable
- Subtitles burn-in behavior is now configurable
- Removed DirectX Video Acceleration (DXVA) hardware-accelerated video decoding
- Was causing many issues without providing sufficient improvemnet to decoding efficiency
- May be added again at a later date if performance and stability improves
- Usability improvements
- Miscellaneous bug fixes
Linux-Specific
- Add options for saving and loading queue files
- Removed system tray icon due to performance issues on Ubuntu
- Usability improvements
- Miscellaneous bug fixes
Best Handbrake 1.0.0 Alternatives on Video Conversion & DVD Ripping
As the big progress of Handbrake 1.0.0, you might be curious about why you need an alternative to Handbrake 1.0.0. That's because there are also some errors for Handbrake 1.0.0. For example, you cannot load your target file to the video transcoding software; it's unable to find the right title for some DVDs; Handbrake won't scan DVD; the speed of video conversion or DVD ripping is painfully slow, especially for VP9 encoding; it sometimes crashes when converting MKV to VP9; Handbrake rip DVD with protections in error; or the converted video and audio are out of sync and so on.
So to be not disturbed with these Handbrake issues, Handbrake 1.0.0 alternatives are in demand for some users. And here we'd like to recommend two different functional tools similar to Handbrake separately for video conversion and DVD ripping.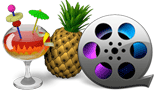 MacX Video Converter Pro - Best video converter for Mac/Windows, which solves all kinds of problems Handbrake does and doesn't do on converting videos. It converts SD HD videos from formats to formats fast (Intel QSV supported) and losslessly for playback on iPhone iPad Android devices, without any error like video and audio out of sync, accidental interruptions problems etc.

Author: Bella Brown | Updated on Dec. 10, 2018