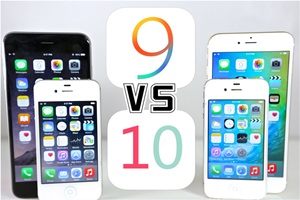 Apple's latest operating system iOS 10 brings a slew of new features and redesigned apps, including Siri, advanced Maps, Photos, Apple Music® and News apps etc. So after your iPhone upgrade to iOS , what exact advantages and disadvantages of the tenth iOS can users get? If you wonder if you should upgrade iPhone iPad from ios 9 to iOS 10, check this iOS 10 vs iOS 9 comparison, where we will detail the advantages and disadvantages of the latest OS, battery life, performance, new features etc after you upgrade iOS 9.3.2/3/4/5 to iOS 10.
Updated on Sep 14. 2016: iPhone iPad users who installing the latest OS over the air report a major iOS 10 update problem and have their iDevices bricked by the update with an error message noting the iDevice are put into recovery mode. So be sure to backup iPhone or iPad before updating.
iOS 10 Update Preparation: Backup iPhone iPad before Upgrading iOS 9 to iOS 10
Before you make up your mind of software upgrade, you may clearly know the importance of backing up iPhone data and free up its space. To that end, MacX MediaTrans comes to the rescue, which is able to backup and transfer photos, videos and music on iPhone 7/7 Plus/6S/6/SE/5, iPad Pro/Mini/Air 2, iPod Touch 5/6. Thus you can free up iPhone space by temporarily deleting the media files and then restore them from the backup. Make a good preparation for iOS 10 upgrade.

iOS 12 is available on Sept 17, 2018. It will make your iPhone iPad faster even on older iPhones like iPhone 5S, iPhone 6/6s/Plus. iPhone 6 is tested to run 70% faster to swipe the Camera, 50% faster for keyboard display, and 2X faster to launch app under heavy workload on iOS 12 comparing on iOS 11.4. Besides that, a great number of iOS 12 features such as group FaceTime, Memoji, Animoji in iMessage, enhanced Camera, ARKit 2 etc. also appeal you to
upgrade to iOS 12 from iOS 11.4/iOS 10.3.3 or eariler
.
iOS 10 VS iOS 9: Advantage and Benefits after Upgrade to iOS 10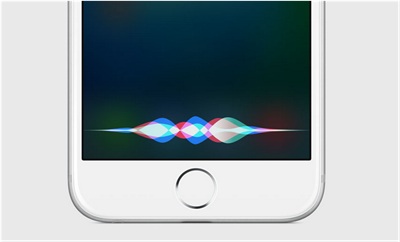 1

Siri opens up to third-party developers

One of the big advantages of iOS 10 over iOS 9.3 is Siri. In iOS 10, Siri has been overhauled to improve image searches, handle transcribing voicemails, and even write the text messages. So after you upgrade iOS 9 to iOS 10, you can use Siri do more tasks using just your voice. Now there are Slack, WeChat, and WhatsApp for communication, Uber, Didi in China, Runtastic, Runkeeper, MapMyRun, and Skype that support Siri.
Hot search: iOS 11 vs iOS 10
2

Emojifiable Messages

Another iOS 10 advantage is that it allows users to expressive themselves more vividly. First, compared with iOS 9, iOS 10 allows rich links from web appear in the conversation; and it also allows users to tap in emojis, handwriting, and to send heartbeats, sketches, gif and more. If you update to iOS 11, you will find there are more new cute emojis in iOS 11.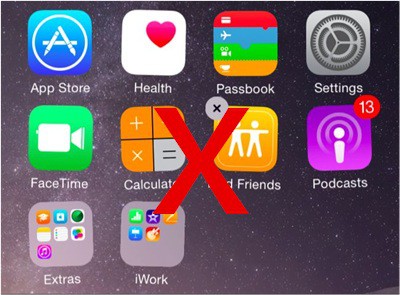 3

Ability to delete Apple's built-in apps

One of the welcome benefits of iOS 10 vs iOS 9.3 is that the former allows users to delete Apple's own apps like Stocks, Compass, and Voice Messages. A new code labeled "isFirstPartyHideableApp" is added in iTunes metadata, suggesting that users will soon, most likely in iOS 10, be able to hide/remove some of Apple's own apps. Considering that many users don't use all Apple default apps and deleting them also makes iPhone faster, this feature will be a popular advantage to upgrade to iOS 10 compared with iOS 9.
4

Rootless security system

It's more a disadvantage of iOS 10 vs iOS 9 than a benefit that Apple will raise iOS security system by working on a new system called rootless, making it impossible to jailbreak. The rootless security system will "prevent even administrative-level users from being able to access certain protected files on Apple devices." If you don't jailbreak, it's one of great iOS 10 advantages over iOS 9.3 as it provides better security performance.
Related: How to jailbreak iPhone iPad on iOS 10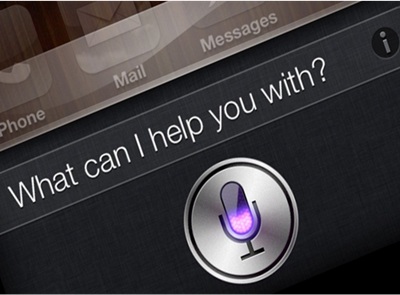 5

Smarter Maps

iOS 10 has a lot popular advantages over iOS 9 after upgrade, for example, the smarter Maps. With Maps in iOS 10, now you can go to your destination faster. Life also gets easier with Maps, as it will help you find and book a table, ride with Uber etc directly.
6

Home app for HomeKit

Compared with iOS 9, iOS 10's new feature "Home" app will allow users to control HomeKit-enabled devices and other connected devices from iPhone or Mac. This new feature gives iOS 10-based iPhone an advantage as users can organize the HomeKit devices by virtual rooms and turn on/off or adjust the devices from a single place as they like.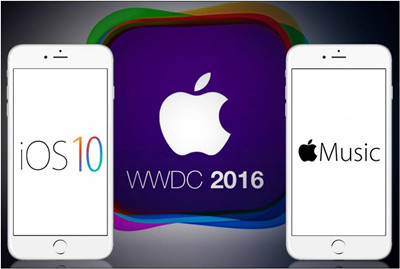 7

New Apple Music

Another difference between iOS 9 and iOS 10 is a new Apple Music in iOS 10. Apple Music now have a new design, gaining greater clarity and simplicity. And its new structure will make it much easier to navigate and discover new music. You can enjoy the iOS 10 advantages without worrying if your friend is not available.
8

New-look control center

Control Center is where you can set time, deactivate Wi-Fi, control Bluetooth, Do Not Disturb etc. The iOS 10 gives users more freedom to customize the settings in Control Center based on their routine tasks. Control Center in iOS 10 also is now split over multiple screens.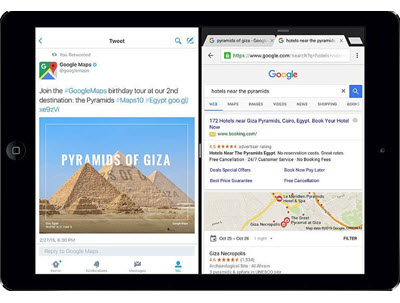 9

Three-pane split view in 12.9-inch iPad Pro

As one of the iOS 10 benefits that iOS 9 users can't enjoy, iOS 10 adds three-pane views to Notes and Mail in the latest iPad. This will help users better manage the larger screen and make full use of it. Obviously, this feature is quite useful for those with large inboxes. However, it is not available on the 9.7-inch iPad Pro and limited to two apps only.
10

Live streaming for gameplay or screencast videos

Apple introduces ReplayKit Streaming in iOS 10, which allows users to live stream game videos, screencast videos from iPhone for the first time. This new live feature is really cool. Now users can stream gameplay video from their iPhone while simultaneously using the device's mic and front-facing camera to add their own video and audio commentary overlaid on the stream. Through iOS 10 doesn't do anything for VR as many game fans expect, this new feature is already quite amazing which will be one of the great iOS 10 advantages.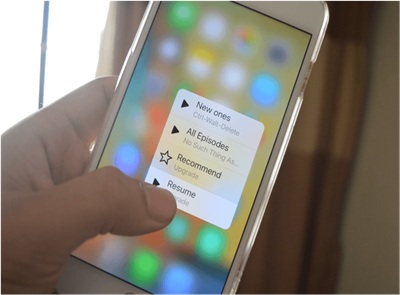 11

Photo Memories

In iOS 10 vs iOS 9 comparison, Apple will debut a new "Memories" feature in iOS 10 that automatically recognize the places, time and event of the photos and create a short photo and video slideshow with music playing in the background that can help users relive past memories.
12

Improved apps

In the iOS 10 vs iOS 9.3 comparison, we can also see the new OS providing enhanced performance with a slew of improved apps. With iOS 10, we can see a smarter messaging app, a more capable camera app that allows you to full control the image, a better weather app that will more deeply integrate its forecasts with other features of the iPhone etc.
Also see: iOS 9.3 vs Windows Phone 10 vs Android M 6.0
iOS 10 vs iOS 9: Draws and Disadvantages of iOS 10 after Upgrade from iOS 9
After we have talked about the benefits and advantages of iOS 10, let us come to the iOS 10 demerits part. You may balance the iOS 10 pros and cons before you upgrade iOS 9 to iOS 10.
1

No jailbreak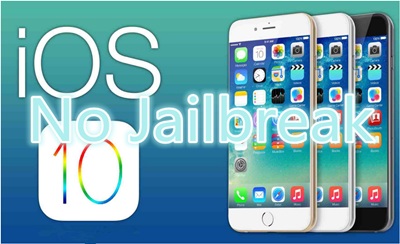 As we have mentioned in the iOS 10 upgrade benefits, Apple is working on a rootless security system to make iOS 10 more secure. But this is hard to be good news for many users as they will be prevented to jailbreak iOS 10-based iPhone iPad. For users who jailbreak their iPhone iPad a lot, this would be a nightmare. The new feature will be one of the greatest iOS 10 disadvantages/demerits that prevent users upgrading iOS 9 and many users may opt to downgrade iOS 10 to iOS 9.
2

iPhone 4s now officially 'obsolete' with iOS 10

The iOS 10 supported iDevice starts with iPhone 5, which means previous device users are out of luck. While the new software will not be available to all devices currently running iOS 9, it stands as one of the biggest disadvantages of iOS 10 vs iOS 9 that users will consider to upgrade.

Other demerits and disadvantages of iOS 10:
1. The battery life is poor and driving users to seek for tips on how to save battery life.
2. Touch screen is unresponsive.
3. Game Center doesn't work.
4. Can't turn cellular data on for some apps.
5. Bluetooth won't connect or drops.
6. No notification sound or Siri muted.
7. The Wi-Fi won't connect, disconnects, or slow.

Author: Abby Poole | Updated on Dec 26, 2019