Apple iOS users have been psyched by rumours surrounding the 2013 release date for iPhone 5S since early this year. It is typical for such rumours to sprout as soon as a new iOS device is released. The iPhone 5S is the presumed name for Apple's next generation phone. In keeping with Apple's naming convention this should end up being called the iPhone 5S.
iPhone 5S release could come this summer.
Plenty of sources have weighed in with opinions on when the iPhone 5S and the overriding good news is that it appears to be sooner rather than later. For the most part, the majority of rumours hinge on June 2013 as the likely date for the new phone.
iPhone 5S features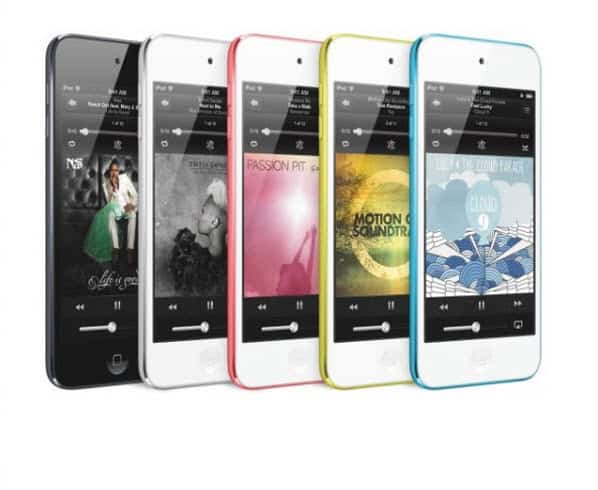 iPhone 5S will get a fingerprint scanner and NFC
We're now sixth months on from the iPhone 5 launch - so what will its successor be like? We aren't sure yet what the iPhone 5S' unique feature could be but so far, signs point to it possibly having something to do with security mixed in with NFC payments. Rumors suggest it could be coming with a fingerprint scanner that could tie in NFC support for mobile payments. In conjunction with a built-in NFC module, this would let Apple secure communications and ensure that financial transactions are protected.
iPhone 5S will have to be upgraded to iOS 7
Apple is working hard on the successor to its mobile operating system and iOS 7 will be a big departure from the current OS. It will have a completely redesigned UI, overhauling the system that has been in place since the first iPhone launched. It should bring in new features that compete against Android, rather than the rather static interface currently used. Apple always releases a new version of iOS with its new iPhone and the iPhone 5S will almost certainly arrive with new software in the form of iOS 7.
iPhone 5S with better camera
It's well known that one of the key battlegrounds of smartphone warfare is the specifications of the on-board camera. The iPhone 5's 8MP iSight camera is one of the better rear cameras around and while it can still compete, smartphones of 2013 are likely going to be equipped with some big improvements. Apple has delivered from a smartphone camera standpoint in the past and it should deliver again with the iPhone 5S. That's certainly exciting, especially to those that take a lot of photos and video with their smartphone.
iPhone 5S come in multiple new colors
According to Macotakara, new colors will be one of the more visible features of Apple's iPhone 5 successor. According to a new report, iPhone 5S will come in three additional colors on top of the already existing black/slate and white/silver designs found on the iPhone 5. The site also claims that Apple's already-rumored cheaper iPhone will come in five colors, but the report does not specify if this is five colors in addition to the black and white models or including the black and white options.
Related Article
DVD to iPhone 5S: How to Play DVD Movies on iPhone 5 with Full-Screen Playback
Wanna play DVD movies on iPhone 5S? Keep going on, this tutorial is set to teach you how to rip DVD to iPhone 5S acceptable format with MacX DVD Ripper Pro, so that you can enjoy DVD movie on the new iPhone 5S anywhere anytime.
Get iPhone 5S Video Converter Downloaded to Play Videos on New iPhone in Full Screen
Scorched by playing favorite videos on new iPhone 5S? Take it easy, this guide will tell you the simple solution. Download iPhone 5S video converter to enjoy any types of videos on your new gadget anytime.
iPad Mini VS Surface Tablet Review: Which is Your Cup of Tea
This tablet review gives detailed information of iPad Mini and Microsoft Surface. Through comparison and contrast, you will have a good understanding of both iPad Mini and Surface.

Author: Abby Poole | Updated on Dec 4, 2018