"My iPhone 6 is completely cracked but still works. Like I have no home button power button is slightly jammed screen cracked and a side falling off almost and black dots on my screen. Don't ask how I did this but most iPhones come out in September and I'm eligible for an upgrade though September is right around the corner. So should I wait or just get an iPhone 6S because it'll most likely be the same." - Espinoza
Something You Need to Know before iPhone 6S Review
Do you have the same problem choosing the iPhone edition as Espinoza in this very new iPhone stage? Are you wondering how to choose the most fitting iPhone handset (current or next upgrade) for better using? It's not that hard for you to make decision, all you need to do is to have a detailed comparison between the last iPhone 6 and the new iPhone 6S. Fortunately, the article centering on specifications, features, release date, etc about the new iPhone 6S(6S Plus) will explain how it outdoes other phones. Before reviewing iPhone 6S, please keep the following questions in mind:
• Any remarkable new design covers iPhone 6S?
• Will the new iPhone 6S be armed with iOS 9?
• How about the processor?
• What are the iPhone 6S advantages and disadvantages?
• Does iPhone 6S's new display bring better view experience?
• Any improvement with the camera?
• Did Apple improve battery life?
iPhone 6S In-Depth Reviews - Everything you Need to Know
There we gather all the infomation on iPhone 6S. It covers the comprehensive data of the iPhone 6S features and specification from the iPhone 6S news. Now let's have a look at the reviews users care most about iPhone 6S: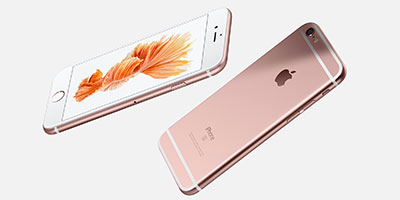 1. Design
After significant design changes with the iPhone 6 and 6 Plus, Apple this time focuses more on internal enhancements with the coming generation iPhone 6S. So this time iPhone 6s(6S Plus) stays substantially similar to iPhone 6(6 Plus). Yes, the latest iPhone 6S comes with the same size and resolution with iPhone 6 of the last year, but a new color named rose gold is added in the sereies, which will make it a welcome move for female customers.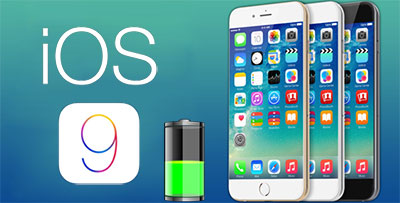 2. Operating System and Battery
Apple unveiled iOS 9 better than iOS 8 at its Worldwide Developers Conference on June 8. And now this new iOS system also comes with the iPhone 6S release. And Apple says the operating system's new low-power mode could extend battery life by three hours on some devices. That's an amazing improvement fixing complaints about iPhone 6 (Plus) battery life. However, the rated battery life of iPhone 6s doesn't get any obvious upgrade.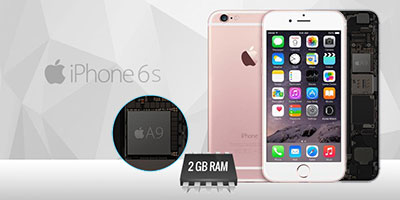 3. Processor and RAM
While the design of the iPhone 6S remains the same, then Apple provides upgrades in the form of new hardware. The iPhone 6S will come with Apple's third-generation 64-bit chip A9, a 'killer feature' as reports while will provide 90% faster experience than iPhone 6 in movie streaming or gaming etc.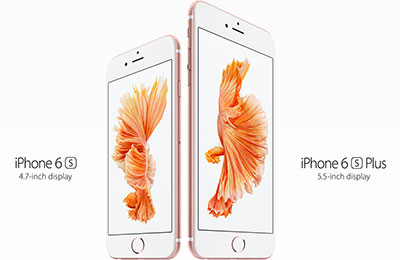 4. Display and Screen
While the new iPhone 6S is in the same size and resolution as iPhone 6, i.e. 4.7-inches and 1,334x750 pixels (326ppi), along with a larger 5.5-inch device named iPhone 6S Plus, it also gets an breakthrough in display with a new technology named 3D Touch. This new feature senses pressure levels to enables users to navigate new gestures such as Peek and Pop. Also note that except iPhone 6S, Galaxy S6, iPhone 7 and iPhone 6 (Plus) are in similar mode as well.
The 3D Touch, an upgraded version of Force Touch found in Apple Watch, by ading pressure sensitivity to the interactive refelction, provides a higher degree of scratch and shatter-resistance than the current models' Gorilla Glass. (The higher-end iPhone 7 pros lie in having the sapphire crystals.) .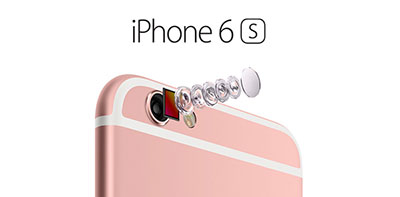 5. Camera
The new iPhone 6S and iPhone 6S Plus get significant enhancements in camera technology: 12 megapixel iSight camera rather than the 8-megapixel sensors in previous iPhones and a 5-megapixel FaceTime HD camera with Retina Flash. Some predictions claim that Apple will increase the rear camera's pixel count from 8 to 12 megapixels. Besides, 3840 x 2160 4K recording is supported in iPhone 6S/6S Plus.
Comparison between iPhone 6S and iPhone 6: Detailed Specs
Since we've had iPhone 6S awesome features from above iPhone 6S reviews, now we can compare iPhone 6S with iPhone 6S for a better choice as Espinoza cares in the very beginning. Here listed the detailed Specs for iPhone 6S and iPhone 6:
| | | | | | | | |
| --- | --- | --- | --- | --- | --- | --- | --- |
| iPhone Model | Design and color | Operating System | Processor &RAM | Display&Resolution | Camera | Battery | Price |
| iPhone 6 | silver, gold, and space gray | Apple iOS 8 | A8 chip,1GB | 4.7-inch 1,344x750 IPS (326 ppi) | 8MP primary, auto focus, LED flash, 1.2MP secondary | 2915mAh(Non- Removable) | $199 |
| iPhone 6S | New rose gold added | Apple iOS 9 | A9 chip,2GB | 4.7-inch 1,344x750 IPS (326 ppi) | 12MP primary, autofocus, dual LED flash, 5MP secondary | 2000mAh or larger | $200 |
iPhone 6S price: How much will the iPhone 6S cost?
Both iPhone 6S and 6S PLus will be released on September 25th, and avilable for preorders on September 12th. On a two-year contract, the iPhone 6S starts at $199 for the 16GB model, and climbs up to $299 for 64GB and $399 for 128GB. The iPhone 6S Plus 16GB model starts at $299, and costs $399 for 64GB and $499 for 128GB.
iPhone 6S Conclusion
According to iPhone 6S review, we can see new iPhone is a solid, well-designed update to the iPhone 6 with key improvements in several very important areas, including new 3D Touch display, faster A9 processor, camera improvement and iOS 9 support. Users may do the choice regarding to detailed needs.
Free Watch Online Videos and Movies on iPhone 6S/6S Plus' HD Display
Now, users could easily choose the wanted edition of iPhone according to the above comparison. Besides, it's definitely fantastic to watch SD, HD and even 4K/8K movies and videos on both iPhones. Here comes the detailed tutorial in case you'll need:
1 Here recommends you the MacX Video Converter Pro, designed with built-in YouTube downloader, allowing users to download any popular movies, videos, music, and so on from 1000+ video sharing sites, including YouTube, Facebook, Dailymotion, etc and then convert the online videos to iPhone 7/6S/6S Plus/6 Plus/5S and previous generations with no effort at all.

Author: Abby Poole | Updated on Mar.11, 2020