macOS 10.13 is in its early stage and some advanced users may have jumped the gun and install the beta on their Macs. However, most others are still wondering if they should upgrade to macOS 10.13 from 10.12 Sierra. If you are in the hesitating group, this macOS 10.13 vs macOS 10.12 Sierra comparison will help you. It focuses on the differences between macOS 10.13 and 10.12 Sierra in speed, performance, size, battery life and features.
Is macOS 10.13 Better than 10.12 Sierra? Check the Differences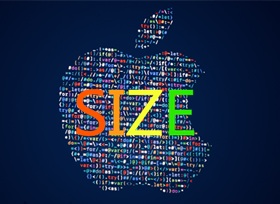 1. macOS Sierra vs macOS 10.13: Size
MacOS Sierra 4.78GB vs macOS 10.13 smaller size
The first difference after you upgrade to macOS 10.13 from Sierra is the size of the download. The macOS Sierra is a 4.78GB download, much smaller than the previous El Capitan (6.31GB) and earlier. Through there's no word yet on the size, considering that Apple is keeping shrinking the file size of Mac OS, the macOS 10.13 will be smaller than macOS Sierra in size, sticking around 3GB.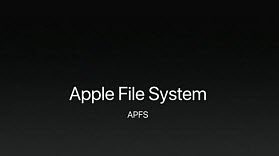 2. Is macOS 10.13 Stable than 10.12 Sierra: Performance
The macOS 10.12 Sierra is pretty slick and polished and users have seen significant smoother animation and transitions (despite the hardware factors with Mac generations). However, there are users reporting random crashes, interaction glitches and runaway processes with Sierra. macOS 10.13 is better than 10.12 Sierra in performance, dramatically improving the operation, solving performance glitches in Sierra and eliminating the occasional lags with 10.12.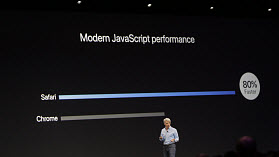 3. macOS 10.13 vs macOS 10.12 Sierra: Speed
The much faster speed marks another difference between macOS 10.13 and 10.12 Sierra. The performance is much faster on new Macs and shows sluggish on older hardware (if you're running slow on Mac, just speed up macOS Sierra). Although macOS Sierra is already well optimized and is a very robust system, there is still room for improvement. On the same Mac computer, macOS 10.13 gains big speed improvement with significantly less lags and everything moves butter smooth.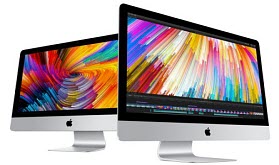 4. macOS Sierra vs macOS 10.13: Battery Life
macOS 10.13 6-7 hrs vs Sierra 5-6 hrs on a MacBook Air 2013
Together with the performance upgrade, we also see better battery life in macOS 10.13 than 10.12 Sierra. Users who have upgraded to macOS 10.12 Sierra have experience longer battery life on Mac than earlier versions. The trend continues when comparing macOS 10.13 and 10.12 Sierra. On a Mac with the same configuration in our test, macOS 10.13 shows 1-2 hrs longer battery life than Sierra. However, the result may vary with different Macs and activities.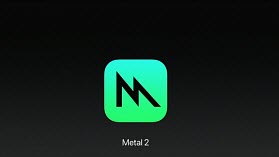 5. Is macOS 10.13 Better than 10.12 Sierra: FaceTime Conference Calls
The FaceTime on macOS Sierra allows two callers only, which is quite limited. As Skype and many other services has offered options to make conference calls for quite a while, it is highly expected that macOS 10.13 will add this capability in FaceTime. If multiple participants are allowed in FaceTime, you should upgrade to macOS 10.13 from Sierra to chat with friends the same time.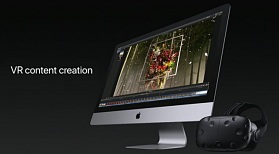 6. macOS 10.13 vs macOS 10.12 Sierra: iTunes
iTunes has been stagnant since 2016. This year in macOS 10.13, iTunes may get an overall redesign that split into apps dedicated for music and videos. This change will surely make it easier to use iTunes, and considering the fact that many users think iTunes is complicated and would prefer an iTunes alternative, the redesigned iTunes will give macOS 10.13 an advantage over 10.12 Sierra.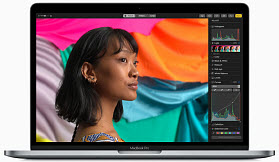 7. Difference between macOS 10.13 and 10.12: Dark Mode
Dark Mode is a useful feature for users who need to work at night. By enable the Dark Mode in macOS 10.12 Sierra, the dim lighting is a great relief to eyes. The function gets a big improvement in macOS 10.13 vs 10.12 Sierra, giving users wider integration with other apps. Now users can not only use Darke Mode for Menu bar and Dock, but also tweak the highlight and color as they want using other apps.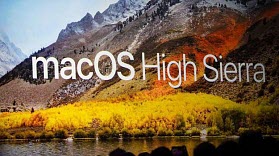 8. macOS Sierra vs macOS 10.13: iCloud Backup
Unlike iOS devices, which allow data backup to iCloud directly, there is no option for Mac to make a backup to iCloud. If users want to upgrade MacBook Pro (or others) from macOS Sierra to macOS 10.13, they will need to backup Mac to external drive via iCloud first. When cloud backup is available on macOS 10.13, users can backup Mac data in the same way as iOS. This feature once again shows that macOS 10.13 is better than 10.12 Sierra.
Bottom line: surely there may be users experiencing such-and-such problem with macOS 10.13 as it's not flawless at the stage. But it will be stronger as Apple ironing out the emerging bugs. For most users, they will benefit from the free upgrade to macOS 10.13. If you don't want any unstable performance, you can stay with Sierra and wait for a solid upgrade.
Must-have Software for both macOS 10.13 and 10.12 Sierra

Backup & rip Disney/Hollywood DVDs to MP4 etc on macOS 10.13/10.12 Sierra/Windows 10, remove all DVD protections.

Convert HD/SD/4K videos between MP4, MOV, AVI, MKV, etc and free download videos from 300+ sites. No.1 fast speed.

Transfer videos, music, photos, ringtone, iBooks etc between iDevices and Mac (macOS 10.13/Sierra), drag and drop.