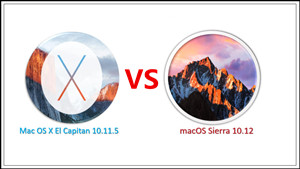 Apple has unveiled its latest desktop operating system macOS Sierra (OS X 10.12), at WWDC in June 2016, and now most Mac users are riding the fence to see if they should upgrade El Capitan to macOS Sierra. Surely you will grab the latest OS ultimately, but you'd better learn the advantages and disadvantages of the macOS Sierra and take full use of the new OS. Why not? This macOS Sierra vs El Capitan review has everything for you.
Update: macOS High Sierra is available now, featuring with an all new file system, enhancements to Safari, Photos, Mail app, and include various under the hood updates as well. Click to learn macOS High Sierra vs macOS Sierra.


Update Your Mac to macOS 12 Monterey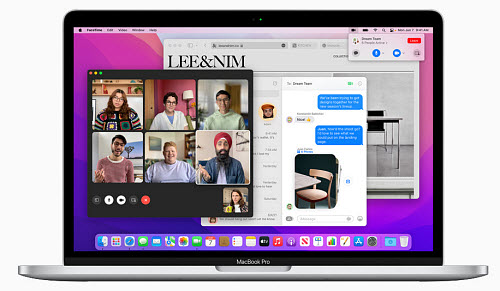 The latest macOS Monterey is available for free upgrade now. The new system has the FaceTime SharePlay to share media with families and friends in a new way, universal control across Apple devices, more powerful Messages, Safari, and lots of performance improvements. So what on earth are the differences between macOS 11 Big Sur and Monterey. Here we also have detailed guides to help you decide if you want to upgrade to Monterey:
* How to upgrade your Mac to macOS 12 Monterey
* macOS 11 Big Sur vs macOS 12 Monterey
macOS Sierra vs OS X El Capitan Update Advantages Comparison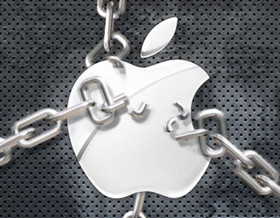 [Updated] More Secure
In addition to various new features that are not avaiable on Mac OS 10.11, the latest macOS 10.12 has brought fixes to over 60 security flaws on El Capitan. The security enhancements includes 65 security vulnerabilities and some tweaks, and some of which are critical to the whole security. Along with macOS updates, Safari 10 is released with 21 patches for vulnerabilities in Apple's web browser. Apparently, users can enjoy improved security in macOS Sierra than El Capitan.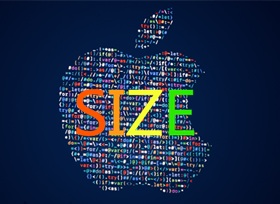 1. Size
The first difference between macOS Sierra and El Capitan comes to the size. If you wonder how much space they will take respectively, here is the answer: the file size of macOS Sierra Public Beta installer is 4.86GB, and that of the final version will stay close to this number. Compared to macOS Sierra, OS X El Capitan takes a larger space to 6.21GB.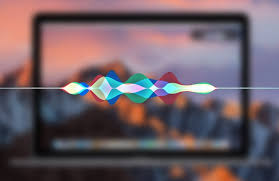 2. New Siri
A distinct difference in Mac OS X 10.12 and 10.11 is that the former adds Siri to Mac. The Siri was launched on iPhone since 2011 and it's now available on Mac. The Siri on Mac integrates with Spotlight search tool to allow users perform tasks with voice command like searching files, finding local restaurants, checking the weather or sports scores and many more. You can also drag the Siri answers and drop to a document. This is one of the benefits of macOS 10.12 that can also get greatly improved in macOS 10.13 High Sierra.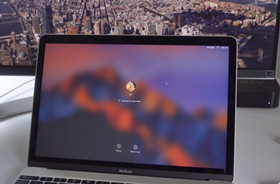 3. Auto unlock
After you upgrade from OS X El Capitan to macOS Sierra, you can enjoy macOS Sierra advantage with another layer of security offered by Auto unlock. Auto unlock is a new feature that goes together with Apple Watch. When you wearing an Apple Watch, your Mac will automatically unlock to give you instant access (Auto Unlock only appears to unlock Macs that were previously asleep, don't worry). Note that to use this new feature, you will have an Apple Watch running on watchOS beta 2 or later, and a 2013 Mac or later on macOS Sierra.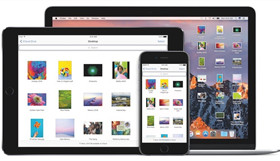 4. Cross-device Syncing
Another big advantages and disadvantages of upgrading from El Capitan to macOS Sierra is the better continuity. Universal Clipboard, a new feature added in Continuity, allows easier interaction between Mac and iOS devices in macOS Sierra than in El Capitan. It will copy and paste text, images and video across iPhone, iPad, iPod touch devices and Mac computers. And it also keeps Mac files to allow free access from other devices with iCloud account. Admittedly, Mac file transfer becomes much easier.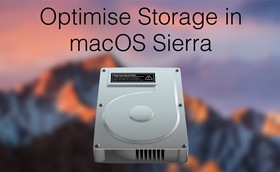 5. Optimised Storage
Optimized Storage is another new feature that gives OS X 10.12 an advantage in macOS Sierra vs OS X El Capitan battle. With Optimized Storage, you will have better storage space. It will automatically store the old files to iCloud and delete files like redundant Mail data, web caches, logs etc from Mac. with Optimized Storage on the new OS, you are unlikely to get the message "Your disc space is getting full" again. Clean up and free up space on Mac is no brainer.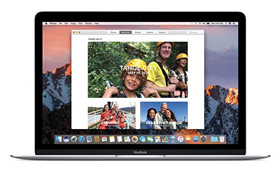 6. Smarter Photos
New Photos features will be seen after update to iOS 10 and macOS Sierra. When you upgrade from El Capitan to macOS Sierra, benefits like facial recognition and organization, adding people, labeling, viewing people, picking key face, merging, favorites, hide etc are all in your new Photos. Except those new functions, Memories feature is added, which will automatically recognize faces, places, and events in your photos and create themed albums for you.
7. Apple Pay
Apple Pay also comes from iOS to MacBook Pro 2016 or MacBook Air in macOS Sierra via Safari. Now an Apple Pay button will appear on supported sites and you can use the payments service for web purchases. But you will need to use Touch ID on iPhone or double-click the side button on your Apple Watch.Apple Watch to perform the pay. As Apple says, compared with El Capitan, the 12th macOS version with Apple Pay makes it faster, easier and more secure to pay on web.
8. Tab Support
Tabs now are extended from Safari to almost all the applications. In OS X El Capitan, tabs are only used in apps like Chrome, Safari and others with the functionality built-in. But with macOS Sierra, tabs are used everywhere, including Maps, Mail, Keynote, Pages, Numbers and other third-party apps. With the taps support, users now can open one document through multiple tabs rather than accessing multiple documents at one time.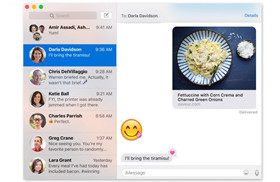 9. Improved Messages
Messages in macOS Sierra also gets a massive overhaul. Now users can send messages with emoji, rich links, videos. There is "Tapback" feature to quickly respond to messages with icons like a heart, a question mark, a thumbs up and bigger emoji. If you think messages on El Capitan is a little bit boring, you may want to upgrade to OS X 10.12 macOS Sierra from El Capitan.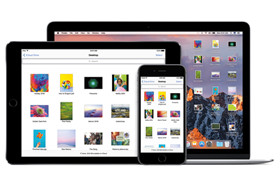 10. New iCloud Drive
Another big highlight in the advantages and disadvantages of upgrading to macOS Sierra is the new iCloud Drive on OS X 10.12. This new feature will automatically sync all files on the desktop to iCloud, so that users can access them on other Macs or iOS devices with iCloud account. While comparing macOS Sierra with El Capitan, the eariler iCloud also does similar task, but you will need to specifically choose the file you'd like to save.
macOS Sierra vs El Capitan Disadvantages Comparison
macOS Sierra is in its early stage, and there are still a few rough edges. Below are some major disadvantages after updating to macOS Sierra from El Capitan, according to the users' feedback.
1. Bad compatibility with a series of apps, including Bartender, browsers, XtraFinder, Mail, Office 2016, cleanmymac3 etc.
2. Some users complained that macOS Sierra did not run as smooth as El Capitan.
3. Certain security features in macOS Sierra will block you from using some applications.
Bottom line: the macOS Sierra currently is overall stable. There are many key features that are enough attractive to upgrade 10.11 to 10.12, and it's definitely worth it. For early adopters, the advantages of macOS Sierra can totally get you upgrade, but you'd better upgrade macOS Sierra on not-your-everyday-use device. Sure for those who don't want to report bugs, you may stay with El Capitan and wait for the developers to work through the early bugs. Whether or not to upgrade to 10.12 macOS Sierra from El Capitan, it's still your call.

Author: Abby Poole | Updated on Dec 26, 2019