It's hard to remember a time before tablets. Tablet is a part of our life nowadays. We use tables watching movies, reading books, playing games, receiving emails. Especially at the cold weather nights, tablet allows you to do all you want without leaving the comfort of sofas. As the year starts to wind down, the tablets of Android, iOS and Windows operating systems are much the same. But there still top 10 tablets stand out. What do you think of most when buying a tablet? Things like price, performance, storage, dimensions, battery, operating system etc. all should be considered. Speaking of the most important things, operating system, performance and price can be in the list. Here we classify top 10 tablets 2016 - 2017 on aspects of operating system.
Top 3 Best Tablets of iOS
Apple always produced high quality products including Apple iPad. Compared with other Android and Windows tablets, Apple iPad meets users needs best on playing games, watching movies etc. But relatively the high price is also the salient feature of Apple iPad. For those who have Apple series products like iPhone and Mac, there is no doubt that Apple iPad Air 2, iPad Mini 4, iPad Pro are the best tablets 2016 - 2017 of iOS.
1. Apple iPad Air 2

4.5/5.0
Key Specs: Operating System: Apple iOS 9; Price: $499, $599, $699; CPU: Apple A8X; Screen Size: 9.7 inches; Storage: 16, 64, 128GB; Battery Life: 10 hour
Users Reviews:
Couldn't live without it. My 3rd iPad and the best one yet. Thin, light and quick, what more could you want. - Beachbumpaul
This is my first iPad and I am so surprised at how much easier it is to use than using only my iPhone - Duck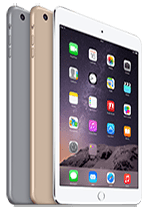 2. Apple iPad Mini 4

4.0/5.0
Key Specs: Operating System: Apple iOS 9; Price: $399, $629, $729; CPU: Apple A8; Screen Size: 7.9 inches; Storage: 16, 64, 128GB; Battery Life: 10 hour
Users Reviews:
This iPad mini is small and powerful, has all the multitasking features of the iPad Air 2 including splitview - EpsiloN
I had the iPad mini 2 and needed a new one for work. This pad is great with tons of storage - Timhenry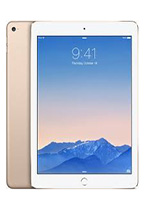 3. Apple iPad Pro

4.0/5.0
Key Specs: Operating System: Apple iOS 9; Price: $799, $1079; CPU: Apple A9X; Screen Size:12.9 inches; Storage: 32, 128GB; Battery Life: 10 hours;
Users Reviews:
I have had the iPad 1, iPad 3, and iPad air. This iPad Pro 9.7 is the best that I have had. I really like the speed and that it has keyboard that it perfectly syncs up with (and no need for batteries). I have only had it a short time, but I am happy so far. - Daleks
By the way, Android and iOS tablets are widely used to watch movies and listen to music no matter online or offline. If you find your offline videos or movies cannot play on these best tablets 2015 of iOS and Android, you can convert the movies or videos to Apple Android tablets supported formats with MacX Video Converter Pro, best video converter for Android and iOS to convert 4K UHD, MKV, AVCHD, M2TS, MP4, AVI, WMV, MOV, VOB, etc to any video or audio format of your choice for enjoying on tablets.
Best 5 Android Tablets
Unlike iOS tablets, Android tablets are applied in wider areas. Google's Android operating system gives you a choice of hardware from several manufacturers likes Samsung, Amazon, Acer etc. and offers maximum configurability, smooth and fast web browsing, seamless integration with Google applications like Gmail, Google Maps, and Hangouts for video chat. Android tablets also support multiple user logins so that you can share your tablets with friends and family. However, more convenient and wider use of top Android tablets means much similarity among the 2015 -2016 best tablets comparison. So screening the best Android tablets comes first when purchasing a tablet. The best rated 5 Android tablets review 2015 - 2016 is introduced below.

1. Samsung Galaxy Tab S2
Operating System: Android 5.0
Price: $349, $499
CPU:Samsung Exynos
Screen Size: 8.0 inches, 9.7-inches
Storage:32, 64GB
Battery: 4,000mAh / 5,870mAh
Users Rating: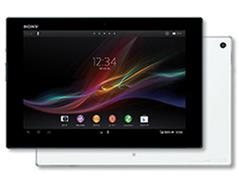 2. Sony Xperia Z4 Tablet

4.0/5.0
Key Specs: Operating System: Android 5.0; Price: $699; CPU: Qualcomm Snapdragon 801 Quad-Core; Screen Size: 10.10-inch; Storage: 32 GB; Battery: 6000mAh
Users Reviews:
Xperia Z4 Tablet is the best tablet you can find. Fastest speed (Until now where the Galaxy Tab S3 got launched with Snapdragon 820). Its not laggy at all compared to the lousy Samsung Tablets - Kurt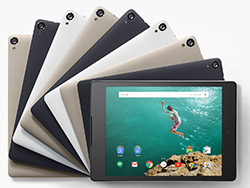 3. Google Nexus 9

4.0/5.0
Key Specs: Operating System:Android 5.0; Price: $199, $399; CPU:Nvidia Tegra K1 Denver 64-bit; Screen Size: 8.9 inches; Storage: 16, 32GB; Battery Life: 9.5 hour battery
Users Reviews:
Very good tablet, Solid Android tablet with little apparent downside. Performance is solid, though a few apps have crashed, most likely due to the nature of Android 5, so hopefully this will improve with time. - shobhit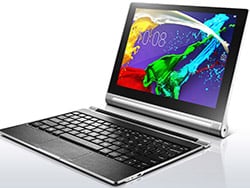 4. Lenovo Yoga Tablet 2

4.0/5.0
Key Specs: Operating System: Android 4.4; Price: $249.99; CPU:Intel Atom Z3745; Screen Size: 10.1 inches; Storage: 16GB; Battery Life:9600 mAh, 18 hour
Users Reviews:
Lenovo's three Yoga Tablet 2 are an amazing deal. They have incomparable battery life and a fantastic design, but their software and specs are only so-so.- Mendes Anthony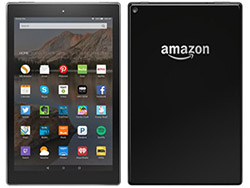 5. Amazon Fire HD

4.0/5.0
Key Specs: Operating System: Amazon Fire OS; Price: $79.99, $129.99; CPU: MediaTek MT8125 ; Screen Size: 6 inches; Storage: 8, 16GB; Battery Life: 8 hour battery
Users Reviews:
I love this kindle!! Was exactly what I expected! Very slim and easy to hold, suggest getting a case as well. Books are very easy to download, Internet, pictures, child lock are good. Very happy with this product!!!!!. - BriBri
Top 2 Rated Windows Tablets
Relatively Windows tablets are not as popular as iOS and Android tablets. But Windows tablets are more talented on working, supporting .exe files. Software like Photoshop, CAD can be perfectly installed on Windows tablets. All in all, Windows tablet is totally equivalent to a small computer.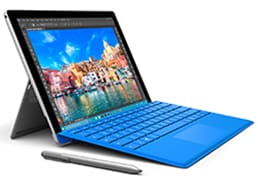 1. Microsoft Surface Pro 4

4.5/5.0
Key Specs: Operating System: Windows 10 Pro; Price: $899; CPU:Intel Core M3 (6th Gen); Screen Size: 12.3 inches; Storage: 128GB; Battery Life: 9 hour
Users Reviews:
I have had this laptop for a month and I really enjoy it. Pros: lightweight, fast, portable, convertible, really great for note-taking Cons: can occasionally be buggy, pricey, keyboard is smaller than I am used to - NorthernR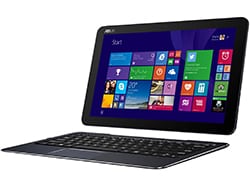 2. Asus Transformer Book T300 Chi

4.0/5.0
Key Specs:Operating System: Windows 10; Price: $699; CPU: Intel Core M 5Y71; Screen Size: 12.5 inches; Storage: 128GB; Battery Life: 10 hour
Users Reviews:
This is by far that best computer I have ever owned. The picture is amazing, it's the perfect size, and it's perfect for school, work, and play. Highly recommend this computer. - Amazon users
Tablets Advantages and Disadvantages of iOS Android Windows
In conclusion, people purchase the best tablets from tablets review 2015 owing to different usage. There is an saying that iOS and Android tablets are talented in online videos and watching movies; Windows tablets behaves well on office work. But what's the specific advantages and disadvantages of best tablets comparison of iOS, Android and Windows?
iOS tablets: iOS adopted the closed system models which ensures the safety of installing apps. And it runs smoothly because no matter the hardware and software are designed perfectly. But owing to the closed system, there is a limited range of application and hardware, only supporting Apple products like iPhone 11 etc.
Android tablets: Android uses open source system which means many apps would launch automatically in background. This needs a powerful configuration to run smoothly. But some of the bets tablets 2015 cannot meet your requirements so as to get stucked for a long time use.
Windows tablets: Windows operating system is open, runs in a fast speed, supports a wide range of applications and third-party ports like USB. However, it needs a big space for running and storage, as well as a large consumption of power.

Author: Abby Poole | Updated on Dec 30, 2019