With the coming of the 21st 2018 Russia World Cup, for fans, do you have any memorable moments about the past 20th FIFA World Cups in 2014 or earlier? It is true that there must be so many forums showing you the list of the top 10 world cup moments, including the latest 2018 World Cup.
Different people have different views about "Top 10" because every moment during the whole process of world cup is really worthy of memorization. Here, we list greatest world cup moments for your consideration, which will remind you of those past unforgettable memories.
Download World Cup Videos, Big Moments from 1000+ Sports Video Sites
These top 10 world cup moments you may have seen most of them at the scene or on TV and some recorded world cup videos even been stored in your camcorder. They have brought so much happiness for you all the time. And for these recorded 10 best world cup moments, do you want to put them into your portable devices like iPad Pro, iPhone X/8, HTC one, etc for watching at anyplace especially in this digital era? Definitely yes. So, we will take iPhone x as an example to teach you a convenient way to convert them by MacX Video Converter Pro. By the way, the program can be obtained without costing a dime on condition that you join MacXDVD 2018 FIFA World Cup giveaway and vote for the team that you think it will win the Russia World Cup.
The Best Moments from 2020 FIFA World Cup
Cristiano Ronaldo's hat-trick
Cristiano Ronaldo scored the first hat-trick in 2020 FIFA World Cup, becoming the oldest hat-trick scorer. Though, his team didn't win the match and ended in 3-3 draws against Spain, it was the most impressive moment from the 2018 tournament so far, especially the 88th minute free-kick. Cristiano Ronaldo's third goal was his first direct free-kick goal at a major football tournament for Portugal team.
The biggest upset from Germany and Germany fans
Germany crashes out of 2023 FIFA World Cup with a shocking 0:2 loss to South Korea. Thousands of fans were upset and in tears after the match. The funny explanation for Germany's exit is the World Cup champions' curse. Many champions are knocked out of the group stage of the next tournament, including Spain, Italy, Spain, France, and more.
FIFA World Cup Stunning Moments Ever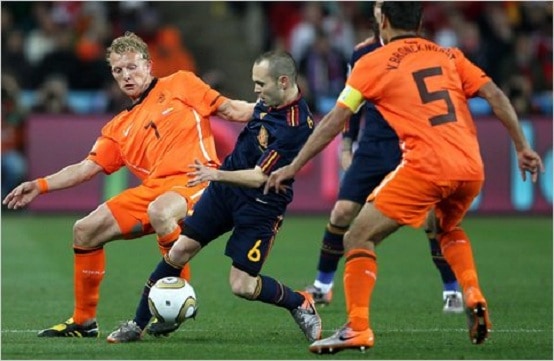 1. Spain vs. Netherlands: Live Score, Highlights 2014
The highlight of this match was Robin Van Persie scored. Dutch took well control of the game and never relented so that ended with a 5-1 score.
2. England vs. Italy: 2014
England possibly got the worst start in 2014 Brazil World Cup because the playing style of Italy is too perfect for tournament play so that England' s blood-and-thunder approach was badly exposed and was beaten 2-1 by Italy.
3. Hand of God: 1986
Diego Maradona dribbled past 3-4 English players, played a one-two, got it back and rose above Peter Shilto's head. It looked like a good goal at the first sight, but it wasn't when watching the replay. This is the biggest case that's wrongly charged in world cup history.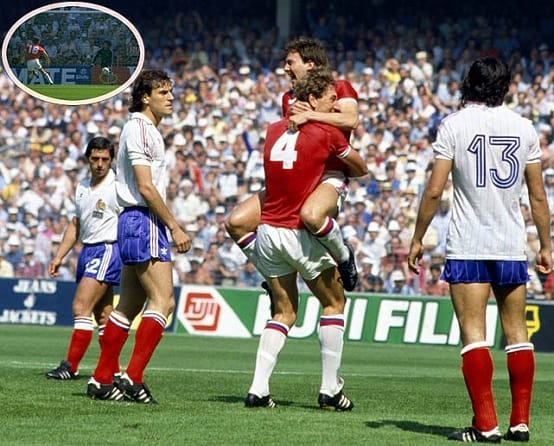 4. France and West Germany: 1982
It was called the worst and most brutal tackle on a soccer field. Battiston lost 3 teeth and his life even was in danger.
5. Marco Tardelli celebrated the score: 1982
Tardelli tore and fisted to celebrate West Germany the second scored goal, which is considered the most memorable moments in the history of the world cup.
6. Bryan Robson 27 seconds score the goal: 1982
England's Robson broke the door of the French team at the first 27 seconds that is the fastest world cup goal so far.
7. England-Brazil: 1970
Pele strongly shot and England goalkeeper Gordon Banks struggled to save the ball. This is considered as the greatest football fighting.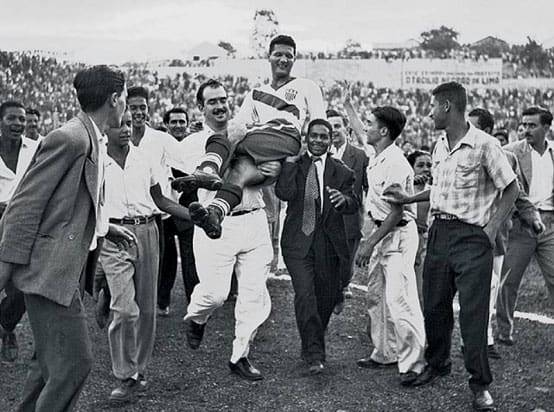 8. Cruijff turning-back: 1974
Cruijff pretended to shot by right leg quickly across the footabll rather than touching the ball and then knocked the football behind his own to the left, quickly turned his body and shot by his left leg. This is the first time fans see this kind of action.
9. America beat England: 1950
U.S team composed of the amateur players got a 1:0 victory over the favorites England.
10. Brazil – Sweden: 1978
Zico's winning goal was disallowed by referee because the ball was in the air when hearing the whistle. Some people claimed this goal should be effective.
Easiest Way to Put 10 Greatest World Cup Moments to iPhone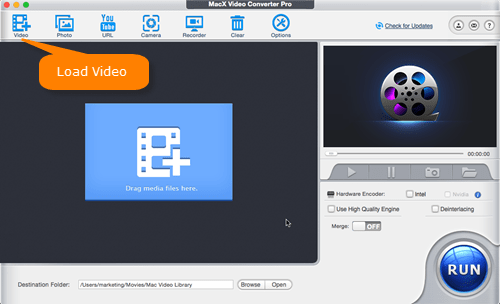 Step 1: Input one best world cup moments' video
Download and launch MacX Video Converter Pro, input recorded video by hitting "Add file" or just drag the media to the main interface directly.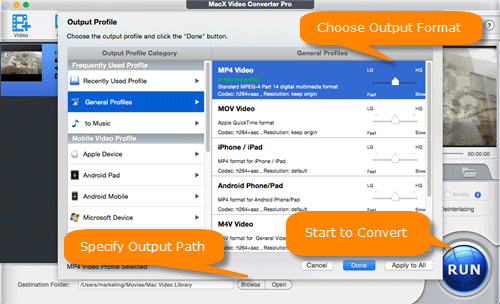 Step 2: Select iPhone X as the output profile
Select "iPhone X" in the Apple device subcategory as the output profile. Or directly go to General Profiles and select MP4 Video as output.
Step 3: Choose the destination folder
Choose the destination folder for saving the output profile by clicking "Browse".
Step 4: Start to convert
Start converting by clicking "RUN". Then you will see the process of converting top 10 world cup moments to iPhone X or stop it at anytime.
When finishing, you are allowed to watch them on the move. However, this video converter software also is capable of downloading 2018 World Cup video from YouTube and converting them to any device like Apple, Sony, Android, etc for enjoying or sharing at anytime and anyplace.

Author: Bertha Miller | Updated on Dec 30, 2019