2013 is shaping up to be quite a year for smartphones. So far, we've seen launches from the industry's most significant players: Samsung, Sony, Nokia, Blackberry, HTC, LG, Huawei, ZTE, and, of course, the electronic leading enterprise Apple. All of which represent a great leap forwards in terms of processing power, display technology and features. So, do you want to buy a new phone? If you are looking for the best smartphone of 2013, you've come to the right place. I will guide you through the top 5 smartphones of the year to save your time picking and comparing the mobile phones one by one in the vast market.
Also Read: Top 10 Phones in 2015
Apple iPhone 5S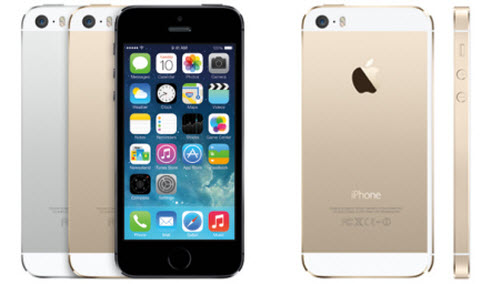 Once there is a new model launch from Apple, there must be an overwhelming buying frenzy. The launch weekend of iPhone 5S and iPhone 5C just proved it once again. The iPhone 5S lives up to expectations. Coming in silver, gold and space gray, it has got the most-advanced A7 64-bit chip, new refreshed iOS7, fabulous iSight camera and introducing Touch-ID fingerprint sensor, definitely redefining the smartphone experience on its stunning Retina display for the zealous iPhone pursuers. With exquisite attention to detail and wonderful design, the iPhone 5S could be undoubtedly included in the best 5 smartphones list and deserves the top spot.
Samsung Galaxy S4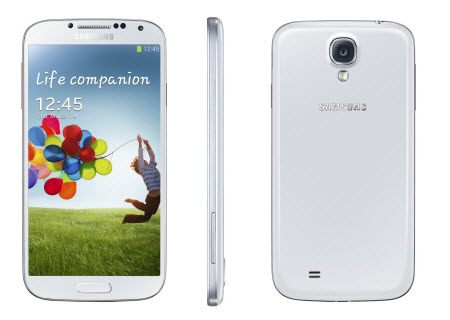 For the picky digital users who feel no enthusiasm for Apple, Samsung Galaxy S4 should not be missed in the best 5 smartphones queue. Galaxy S4 represents an evolution, rather than a revolution for Samsung. Its design offers flexibility where others don't with access to the removable battery and the option to expand the memory via micro SD. Galaxy S4 also includes plenty of software enhancements that make it unique compared to many other Android smartphones. Owning a huge market share, Galaxy S4 proves itself as one of the most-desired smartphones in the digital world.
HTC One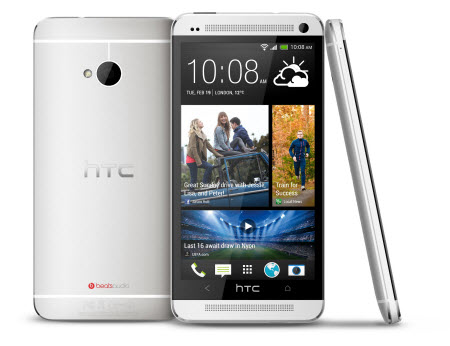 The HTC One is a triumph of design and sumptuous to hold. It enjoys an awesome 1080P 4.7-inch Super LCD 3 display and comes with the latest version of Sense-5.0-sitting on top of Android Jelly Bean. The camera might not be the best for straight photos, but the unique features it offers are really fun. This is paired with stunning sound quality that's best-in-class to result in a smartphone that covers all bases. The HTC One costs about $400 depending on the model and storage options you choose. Released in April, HTC One is still one of the best 5 smartphones launched this year.
Sony Xperia Z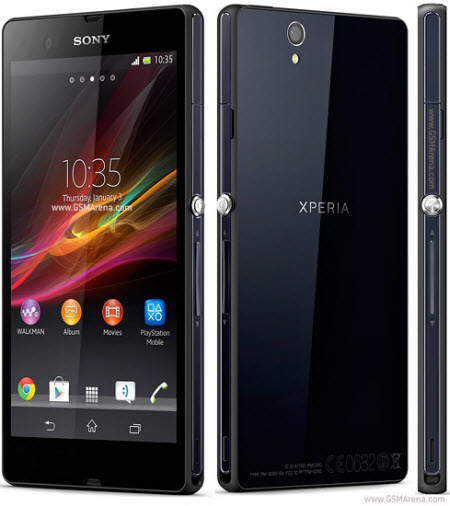 With a cutting-edge camera, a super-slim design, 1080P HD screen with Bravia Engine and the ability to withstand life's knocks and bumps, the Xperia Z has got us fired up about Sony Mobile again. The main selling point of the Xperia Z is the fact that it is waterproof and dustproof – never again will you have the heart-stopping moment when your phone takes a plunge. With fantastic design in a more compact package at a relatively cheaper price, Sony Xperia Z has edged itself into the 5 hottest smartphones array 2013.
Nexus 4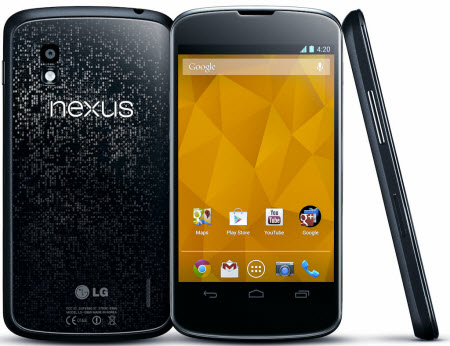 The last one of the 5 hottest smartphones recommended in this article is Nexus 4. Brilliantly co-produced by Google and LG, the Nexus 4 is not only a well-designed and powerful handset, but also comes in at around half the price of some of the rival devices. Even Apple fans can't help but marvel over the beauty of the phone when they hear the price. Running on Android-Jelly Bean 4.2, it has a beautiful and elegant screen and excels in everything-even the humble telephone call. If you're looking for a top phone but on a budget, this phone's for you (it clocks in at about $300).
Tips: No matter which mobile phone you chose, one thing for sure is that all of the best 5 smartphones recommended to you offer you with wonderful entertainment experience on their HD screens. For those who want to rip and transfer DVD to smartphone for playing wherever you go, MacX DVD ripper Pro will help you rip homemade and encrypted DVD to iPhone 5S/5C, iPad, Samsung Galaxy S4, HTC One, Google Nexus 7, Sony Xperia Z, WP8, Surface, Kindle Fire etc with blazing fast speed and superb video quality.
If you'd like to convert and transfer videos to smartphones for enjoyment anytime, MacX Video Converter Pro comes to cater your need, capable of converting HD and SD videos like MKV, MTS, M2TS, AVCHD, AVI, FLV, WMV etc to almost all iOS and Android mobile phones and tablets friendly formats without any hiccup. It also excels in downloading video from YouTube, recording screen video and weaving silent photos into dynamic photo slideshow with ease.

Author: Abby Poole | Updated on Dec 30, 2019
Related Article
Step-by-Step Guide to Rip DVD Movies to Mobile Phone with Ease
Wanna watch DVD movies on mobile phone? This tutorial shares you a detailed and easy solution to rip DVD to mobile phone and play DVD movies on HTC, Samsung, Nokia, etc with a couple clicks.
How to Convert Video to Mobile Phone
MacX Free Mobile Video Converter is a Mac free mobile phone video converter that makes it simple to convert video to 3GP and MP4 for playing on mobile phones such as Blackberry, Nokia and Android.