What are the new horror films of 2015 and 2016? Here my top horror movies list between 2015 and 2018 include ghost, skeleton, zombie, bloodiness and more for your family watching on Halloween Day 2018. For the scariest movie lovers, the following horror movies you ought not to miss.
Part 1: Top Hollywood Horror Movies for 2018 Halloween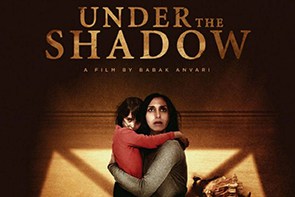 1. Under the Shadow
Rating: PG-13
A definite must see for ghost horror movie lovers! This top horror movie of 2016 is filmed in Amman, Jordan and mainly tells you a scaring story happend in Iran after Iran-Iraq War. A mother and a daughter's house is hit by a missile during the Iran-Iraq war. After that, the mother find that a supernatural force comes to their building and intends to possess her daughter Dorsa. In such case, she has no choice but to try her best to save her daughter. During the movie, it will make you tense, and be on the verge of terror so as to what will happen next.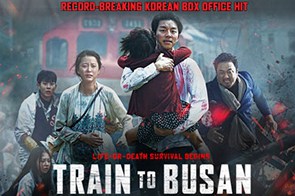 2. Train To Busan
Rating: PG
Generally, South Korea TV series leave us an impression with love, romance, fantasy, sweetness and wonder. In contrast, South Korea movies are usually aimed to reveal the human nature, disclose the dark side of the society and world. In this 2016 horror movie, you can also discover these points. In a speeding train from Seoul to Busan, a zombie virus spreads out in this train, which lets a couple of passengers in danger. Under this condition, what could they do to save their lives and help others? Get your answers from this horror movie.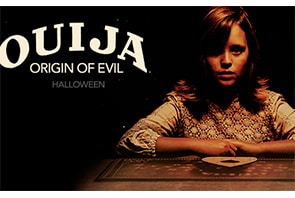 3. Ouija: Origin of Evil
Rating: PG-13
When it comes to top 2016 movies in horror thriller genre, how could we miss the much-anticipated Ouija: Origin of Evil? This is the sequel of Ouija (2014) film and of course they have one thing in common: the ancient Ouija. Since the 2014 Ouija didn't get much positive comments, like users say it sucked, unresonable story setup (emotionless and cold); it's lifeless, with bad acting; the plot is cliché and boring, etc. Well, would this sequel surpass the previous Ouija and win the thumbs up from the audience? Order a ticket to watch it on October 21, 2016.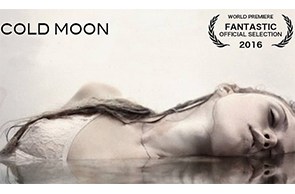 4. Cold Moon
Rating: PG
Another Hollywood horror movie for Halloween 2016 is coming. That's Cold Moon, which is based on Michael McDowell's 1980 novel Cold Moon Over Babylon and shows a slogan with "a truly scary horror story from New York Times". Definitely, all of these cultivate a curtain of mystery to this horror movie. A chilly night in a sleepy town, the Larkin family suffers a terrible tragedy and afterwards they need to endure more: a ghostly visage riding an invisible bicycle, weird things happened on graves and something awake to take vengeance.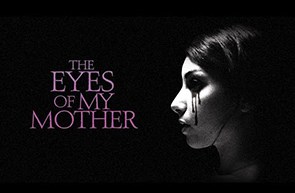 5. The Eyes of My Mother
Raing: R-rated
The last top Hollywood movie in horror category I'd like to recommend is The Eyes of My Mother. It mainly talks about a story about Francisca who has been affected by an early age-her mother and doesn't fear the death. When tragedy ruins her life in the countryside, her deep trauma gradually awakens some unique curiosities. As she grows up, her desire to connect with the world around her takes a distinctly dark form.
Part 2 - Top Horror Movies for 2015 Halloween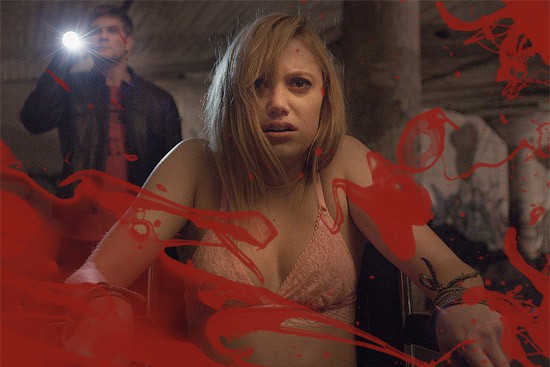 1

New Horror Movie of 2015 in March - It Follows

What it's about: It Follows centers on a teenager whose wonderful first date comes to an end with her being infected with a curse, which makes her being endlessly followed by nightmarish visions and the inescapable sense that something is after her.

Why you should be excited: Already touted as one of the scariest horror movies in 2015, It Follows has been described as a "brilliantly atmospheric pulse-pounding thriller that introduces a new kind of ghoulishly obsessive spirit: one that's sexually transmitted.

What needs your attention: This 100-min upcoming horror movie of 2015 is an R-rated movie, which means you'd better to watch this film with a parent or adult guardian to be present.

When it hits the theater: Mar. 27th, 2015
2

New Scary Movie of 2015 in April - Unfriended

What it's about: Originally titled as Cybernatural, this 2015 new horror movie of course tells the story related with Cyber, as its name suggests. A group of teenagers find themselves haunted by a mysterious, supernatural force and they all receive a mysterious message from a classmate who had killed herself the year before.

Why you should be excited: It's closely related to your real life. See you might surf on the Internet several hours every day and receive Skype messages as well. After watching this mysterious yet thrilling movie, you probably feel a tad scared of Cyber, I suppose.

Attention Please: Rated R movie (may include adult themes, adult activity, hard language, intense or violent content, sexually-oriented nudity, drug abuse or other elements)

When it comes out: Apr. 17th, 2015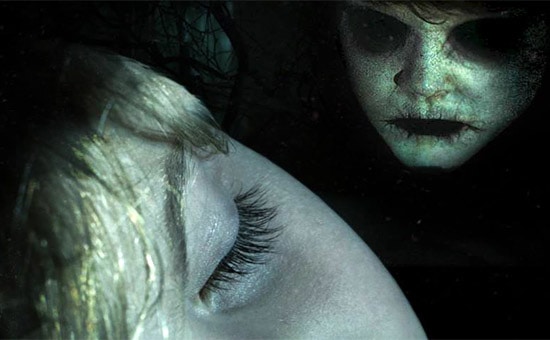 3

New Horror Movie of 2015 in May - Before I Wake

What it's about: this horror thriller movie focuses on a little boy, rather than teenage this time, who has been adopted by a young couple. But after the young couple takes in this boy, they find he is so strange that he hates sleep. The real reason behind his self-imposed insomnia, though, is his sweet dreams — and his worst nightmares — manifest in reality.

Why you should be excited: To some extent, similar to Inception, this new 2015 horror movie is also about dream, bad dream exactly. And more thrilling thing is that the bad dream will come to life. Horrible? Unbelievable?

Matters need attention: PG-13 rated movie that may not be suitable for your children under the age of 13. A PG-13 movie could go "beyond the PG rating in theme, violence, nudity, sensuality, language, adult activities or other elements, but does not reach the restricted R category."

When it comes out: May 8th, 2015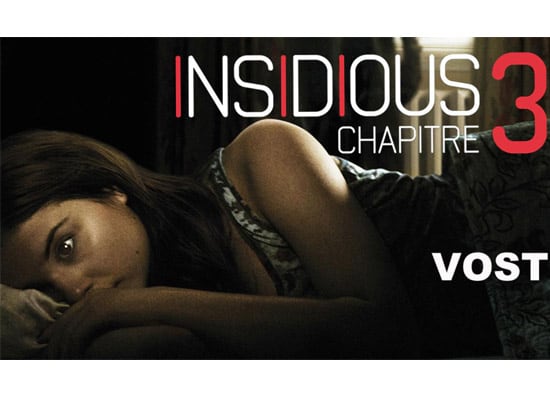 4

Horror Thrill Movie in June - Insidious: Chapter 3

What it's about: A prequel (which you can watch and download movie trailer from YouTube) mainly puts its attention on the gifted psychic Elise Rainier who eventually agrees to apply her power to contact the dead in a bid to rescue the poor girl (named Stefanie Scott) who has been targeted by a dangerous supernatural entity.

Why it's worth expecting: Who is the director of this 2015 new horror movie? Leigh Whannell, the one who not only directed the previous two Insidious series, but also directed the world-famous Saw (2004), Dead Silence (2007), Death Sentence (2007). So based on his level, the third sequel of Insidious series would have no reason to let you down.

What needs your attention: another PG-13 rated horror movie with certain unhealthy content, thus it's advisable to not bring your little children to watch this movie.

When it's released: Jun. 5th, 2015
For Horror Movie Fans, How about Making a Digital Copy of Horror Movie DVD?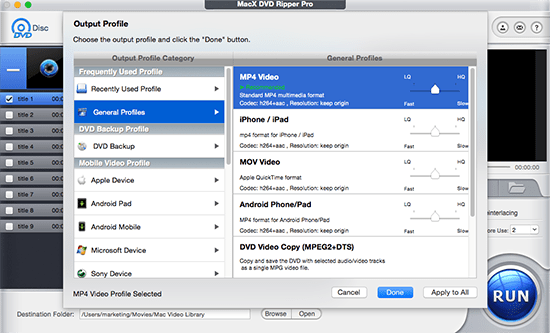 For those who are genuine fans of scary movies, you guys might have collected a jillion DVD discs of horror films. But how often you use them to playback on your DVD player? Whether your horror movie DVD disc is filled to brim with dust? How to bring back the spark into your DVD disc? A cinch. You can resort to an useful DVD backup software to copy Horror movies from DVD disc so as to playback on your iPhone iPad Android device.
Here the cutting-edge MacX DVD Ripper Pro is the one you can make best use of it, which can hassle-free disable any protection tech, like CSS, Region Code, RCE, UOPs, Sony ARccOS, Disney X-project protection, etc. and then 1:1 copy horror movie DVD to MP4, AVI, MOV, FLV, MKV, WMV, MP3, ISO image, a single MPEG-2 file as you like. Regardless of watching DVD horror films on iPhone iPad or edit in iMovie, Final Cut Pro, it's just no-brainer to this DVD ripper for Mac.
Note: you are able to seek help from its cousin MacX Video Converter Pro, if you have the demand to download HD 1080P horror movie, trailers to avi, mp4, mov, mp3, mkv etc for iPhone 7/7 Plus/6s/6/Plus/5S, iPad Pro, iPad mini 4/Air 2, Galaxy Note series/S7 edge+, etc, for this highly acclaimed video converter monster can do whatever you want as long as you name it.

Author: Bertha Miller | Updated on Dec 10, 2018