Windows 10 VS OS X Yosemite: Will Windows 10 Lure You Back from Yosemite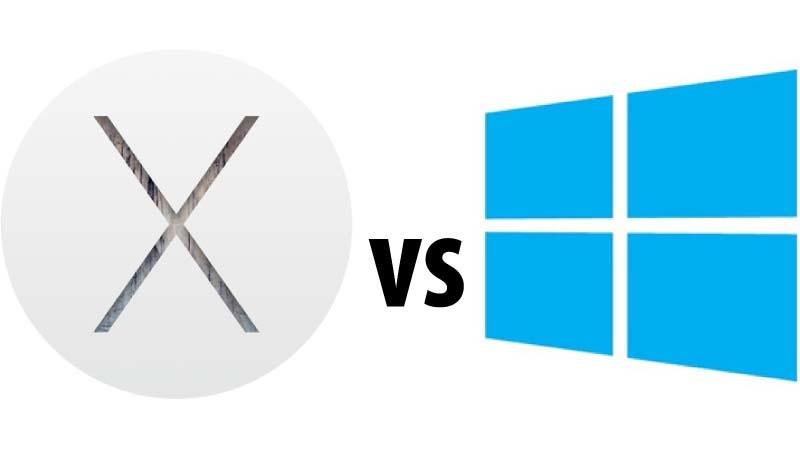 Apple has made a lot of enemies over the recent years. While the Android L versus Apple iOS 8 war has not ended yet, the Windows 10 vs Yosemite battle has again made the rivals between Microsoft and Apple reach a new phase. With many resources pointing the brand-new Windows 10 will have a positive reception to the PC market, will Apple's OS X Yosemite add fuel to the flame and outdo Microsoft's latest OS 10. Will the Windows 10 lure you back from OS X? Check out the Windows 10 vs OS X Yosemite review where we conduct head-to-head comparison between Mac OS X 10.10 and Windows 10, from their prices, awesome features, manageability, compatibility to ease of use.
Windows 10 vs Yosemite: User Interface
Knowing the dual interface that confuses business customers makes a faulty stroke in Windows 8, Microsoft blends the best of the touch and keyboard interfaces into Windows 10 and revises it with a new Start menu, integrated search and live titles, blending the modern UI into the windowed environment and making the new OS more palatable to desktop and business users. Compared with Windows 10, Yosemite which is also given a visual overhaul and focuses on bringing more of an iOS look with the same flat aesthetic. The intuitive interface makes OS X 10.10 gain the upper hand in OS X Yosemite vs Windows 10 deathmatch .
HOT Searches: Update to OS X 10.12, Windows 10 vs OS X 10.11, macOS Sierra vs El Capitan
No.1 Fast to Download/Convert Videos on Mac (OS X 10.10/11) and PC (Windows 10)
• Built-in 320 video codecs and 50+ audio codecs.
• 350+ profiles for devices from Apple and Android
• Compatible with Mac El Capitan and Windows 10.
• No quality loss and No.1 fast speed
• Online video downloader, recorder and editor.
• 100% lifetime free and clean. No virus.
Windows 10 vs Yosemite: Cloud Storage

Both Windows 10 and Yosemite offer the option to store data in the cloud. What makes them different is that Yosemite comes with iCloud while Windows 10 makes all files and photos save automatically to Microsoft's OneDrive. In terms of data storage, the data in iCloud of Yosemite is more secure than that in Windows 10's OneDrive as the former works as a kind of Dropbox clone in Yosemite but each app in iOS can claim its own walled garden within iCloud to save data, keep them free from the prying eyes of potential malware.

Windows 10 vs Yosemite: Application Compatibility

It is claimed that Windows 10 will be available across all mobile and desktop interfaces, meaning that a number of apps, including some Xbox apps, will become cross compatible with all platforms of the operating system. As with OS X Yosemite, compatibility is never an issue when running programs or transferring files among Mac, iPhone and iPad. By contrast, Windows 10 has been no word in this field. But what will make Apple's Yosemite interior to Windows 10 is many apps are only exclusive to Apple devices and will not run on other gadget.
Windows 10 vs Yosemite: Price

Apple has been giving its new OS X 10.10 away for free as it has done with OS X marvericks and will not add to the price of new hardward. Similar to Yosemite, Windows 10 is also available for free upgrade, as long as you are a Windows 8/7 user. As long as price is concerned, the two OS ends in a draw in Windows 10 vs Yosemite comparison.

Windows 10 vs Yosemite: Web Browser

In the windows vs Mac OS review, the Safari browser is beefier in Yosemite, including a significant speed boost and more space saving for browser tabs. While as to the new Windows 10 browser, it has a new look and feel with three significant features, including a reading mode, the ability to annotate with a keyboard, pen or a finger prior to sharing an article.
Why Is Mac OS X Yosemite Better than Windows 10
Apple OS X Yosemite has many advantages over Windows 10. In the first place, the consistent UI contributes to excellent ease of use. In terms of UI, OS X 10.10 Yosemite blows Windows 8 out of the water. Meanwhile, the Time Machine makes incremental backups and point-in-time recoveries. Its Continuity feature keeps your activities in sync across OS X and iOS devices. This brand-new OS perfectly bridges Mac with iPhone and iPad, and brings seamless integrations with iOS and iCloud, while continuing its ease of use in OS X Yosemite that Windows 10 cannot match.
How Does Windows 10 Prevail over Yosemite
While people are cheering for OS X 10.10, Windows 10 followers have their word and argue OS X Yosemite problems, too. It is an enterprise centric OS with a sophisticated containerisation system that produces a sound platform for the enterprises' teams to operate. It claims a well toned up Start Menu serving to delivering improved functionality to users.
Recommended Video Converter for OS X Yosemite & Windows 10 Users
Both OS X 10.10 and Windows 10 have their advantages and make many enhancements. We are fence-sitter in the Windows 10 vs Yosemite comparison and it's up to you while choosing the OS. However, if you want to make full advantage of the new operating systems and enrich your multimedia entertainment, just scroll down and check out the recommended programs.
MacX Video Converter Pro: A video converter software that is integrated with YouTube downloader, slideshow maker, screen recorder and video editor. You can easily convert videos including 4K UHD videos to MP4, MOV, FLV, WMV, AVI, etc and transcode videos to Apple, Samsung, HTC, Sony, Google and other mobile devices, and works flawlessly with Mac OS X 10.10 Yosemite, Mavericks, Mountain Lion. For PC users, you can check its windows edition. The multi-core CPU and hyper-threading technology ensures a 83X faster video conversion speed and its high quality engine enables to output video with 98% quality reserved.
Recommended DVD Ripper for OS X Yosemite & Windows 10 Users
MacX DVD Ripper Pro: A cutting edge DVD ripper, well compatible with Mac , including OS X 10.10 Yosemite/OS X EI Capitan, is versed in copying protected DVDs on Macbook Pro/Air, iMac, Mac Mini and ripping DVDs to any format or any device. Its windows version makes a flawless compatibility with popular windows OS, incl. Windows 8. After DVD ripping, you can watch DVD movies on mainstream gadgets like iPhone 6/Plus, iPad Air 2, iPad Mini 3, Samsung Galaxy S5, Note 4, PS4, and more with high quality.
Windows 10 or Mac OS X Yosemite? Buying Advice
Both Windows 10 and Yosemite have their pros and offer breathtaking features. But which is the best, Mac OS X 10.10 Yosemite or Windows 10? Here are some tips when making the choice between Windows 10 versus Yosemite:
1. Does the OS meet your specific requirements? Please bear in mind you will need a video converter to do the file formats conversion if you are switching a new OS, like from Windows 10 to Yosemite.
2. Is your OS compatible with your hardware or peripherals?
3. Have you tested Windows 10 or Yosemite? The idea is to get a feeling for the system and make the decision whether or not you want to use it. 

Author: Abby Poole | Updated on Dec 19, 2018