Apple announced that they will be having their WWDC 2013 from June 10th through June 14th. The event is traditionally held in San Francisco and Apple has provided advance notice regarding when tickets would go on sale. This year in particular saw a massive rush of developers ready to purchase at the launch time due to Apple having announced the on-sale time a day in advance. Last year it took just under two hours for WWDC to sell out, and when compared to this year's 93 seconds sell out, it's mind blowing.
With the increasingly quick ticket sellouts, there have been calls to increase the size of WWDC. Apple has organized more than 100 technical sessions, and at least 1,000 Apple engineers will be on hand during workshops, ready to assist in the creation of new and exciting apps. Developers can explore the latest innovations, features and capabilities of iOS and OS X and learn how to greatly enhance the functionality, performance, quality and design of their apps.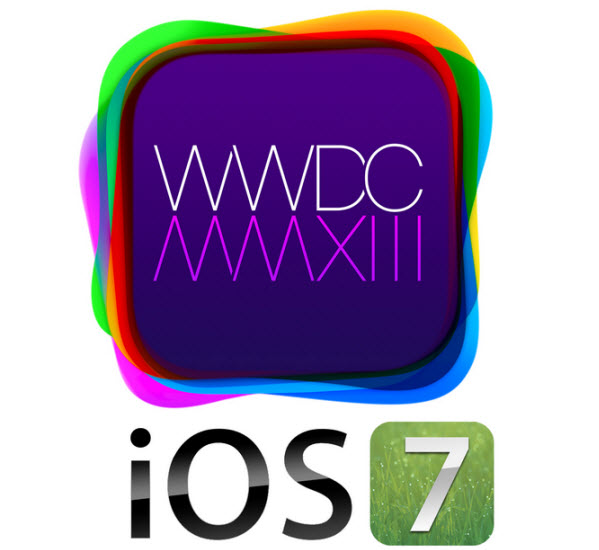 iOS 7 is coming with a major redesign
The new OS is expected to become available to developers following Apple's WWDC 2013 keynote. Multiple reports suggest iOS 7 will feature a major redesign that removes much of the skeuomorphic design elements and textures in previous versions of iOS and replaces them with a flatter and more modern user interface. While the look of the updated system may be surprising to some, iOS 7 is reportedly not more difficult to use than earlier versions of software platform. Its core apps and system fundamentals (like the Lock and Home screens) mostly operate in a similar fashion to how they do today.
OS X 10.9 said to focus on the "power user"
Apple's own WWDC 2013 is only one month away now, so rumors are finally surfacing about what is in store for Mac OS X 10.9. With better multi-monitor support, a tabbed user interface for the Finder, and a rebuilt web browser, this next operating system seems to be focused on the power user.
According to 9to5Mac's sources, Apple has been "testing a new multi-tasking system" that's similar to the app-switcher within iOS. "The multitasking feature will be functional for applications in the background, according to this person. Additionally, Apple could use app-pausing technologies from iOS to pause background application processes in OS X," the site wrote, though apparently it's unclear whether this feature will make the official 10.9 release.
The other "power user" features reportedly include modifications to the Finder that would bring a tabbed browsing mode, an updated version of Safari with "a redesigned backend for improved page loading, speed, and efficiency," and the ability to keep different Spaces open on separate monitors.
MacBooks with Intel Haswell processors
Mac Rumours quotes KGI Securities analyst Ming-Chi Kuo who predicts that Apple's new line of MacBook Pro and MacBook Air laptops to be announced at WWDC 2013 will feature Intel's fourth-generation processors, codenamed 'Haswell'.
This speculation can be believed, because Intel launches the Haswell line-up of processors on June 4, at Computex in Taiwan. It would make absolutely no sense for Apple to refresh the MacBook Pro line-up without upgrading to the latest of line of chips. Haswell promises to bring in a significant power boost, along with a fairly significant power consumption cut, some suggesting as much as 41%.

Author: Abby Poole | Updated on Dec 19, 2018
Related Article
2017 WWDC Apple New Product Siri Speaker vs Amazon Echo
Siri speaker vs Amazon echo, which voice controlled speaker is better fitted for your daily use? Learn the detailed comparison between siri speaker and alexa echo before you make the final decision.