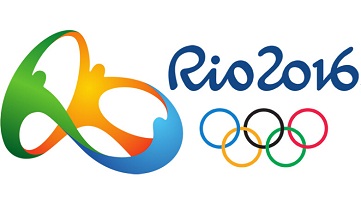 "It is a joy to get back to Rio de Janeiro with the Olympic flag, the symbol of the Olympics," said Mayor of Rio, Eduardo Paes. "This 4-year period is very special for any city. I was in London and I had the opportunity to see the amazing transformation of the city. I see the arrival of the Olympic flag as the consolidation of an important phase for Rio de Janeiro."
As Rio Olympics 2016 formally opened on Friday August 5, with a colourful ceremony, the 2016 Rio Olympics theme songs have finally unveiled and been a foregone conclusion. Getting Rio 2016 Olympics theme songs download has been a consensus to be closer to 2016 Rio Olympics Games, from the anterior Rio Olympics theme song "Os Deuses do Olimpo Visitam o Rio de Janeiro" ("The Gods of Olympus Visit Rio de Janeiro"), which pays tribute to the city's samba legacy, to later released Rise from Katy Perry, "Alma e Coração" (Soul and Heart) performed by samba star Thiaquinho and rapper Projota.
Free Download 2016 Rio Olympics Theme Song Now!
Actually, if you want to get 2016 Rio Olympics theme song Katy Perry Rise, an excellent tool which allows you to get kinds of tracks from various online sites like YouTube, Vevo, Facebook, Vimeo, SoundCloud etc. Luckily, MacX Video Converter Pro is precisely the program, enabling you to save Olympics theme songs such as Reach for The Top or The Gods of Olympus Visit Rio de Janeiro, Soul and Heart, Katy Perry Rise in MP3, MP4 etc. so that you can play Rio 2016 Olympic Games music/video on iPhone, iPad Pro/Mini, Galaxy etc.
Besides, this program also is able to grab music from YouTube and 1000+ sites in super fast speed with original quality. Test shows that less than 30 secs are needed for saving a 3-5 minutes song.
How to Download Rio 2016 Olympics Theme Songs Free in MP3 MP4 from YouTube
1Free download the Olympics theme songs downloader for Mac or Windows version for PC and launch it. Click "YouTube" icon to enter the download interface and then click "Add Links" button to get ready for the song. Go YouTube to copy the Olympics theme song URL (The Gods of Olympus Visit Rio de Janeiro). And then click "paste & analyze" button to detect the song's details.
2Choose the output format from the popup window. As you picked up URL from YouTube, an Olympics theme song video you will get. If you wanna to get The Gods of Olympus Visit Rio de Janeiro in MP3, you can save the music in MP4 and then take an extra step to convert MP4 to MP3 with the same software.
3Hit "Download Now" to start processing Rio 2016 Olympics theme song or Katy Perry Rise download. In similar case, you are also allowed to download 2016 Rio Summer Olympics videos of highlights, Rio 2016 opening ceremony, download UEFA Champions League video and UEFA Euro 2016 Video Games.
Rio 2016 Olympics Theme Song Detailed Info (Partly)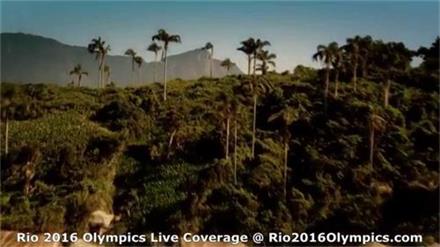 Title: Os Deuses do Olimpo Visitam o Rio de Janeiro
(Also known as The Gods of Olympus Visit Rio de Janeiro)
Written: Arlindo Cruz, Roge and Arlindo Neto
Performed: Zeca Pagodinho, Mart'nália, Ed Motta, Roberta Sá, Pedro Luis, Zelia Duncan, Thalma de Freitas, Toni Garrido, Sandra de Sá, Bochecha, Mr. Catra, Jorge Aragão, Diogo Nogueira and Velha Guarda da Portela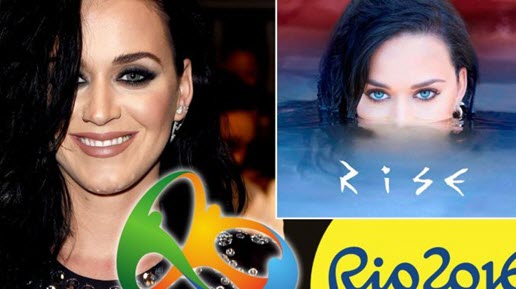 Title: Rise - Katy Perry
Released: July 14, 2016
Written: Katy Perry, Max Martin, Ali Payami, Savan Kotecha
Review: I am a total sucker for the Olympic inspirational videos. I'll download Katy Perry Rise for repeated listening. - from YouTube
Daniel Kreps of Rolling Stone described the song as "a galvanic sequel" to "Roar"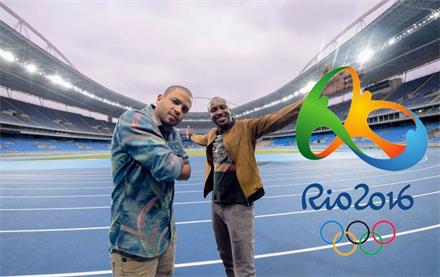 Title: Soul and Heart (Alma e Coração)
Performed by: Thiaquinho and Projota
Music Video: The clip for "Soul and Heart" exhibits the Olympic spirit both inside and outside the arenas. It features four young athletes Antonio, Eva, Rayssa and Felipe who appear in track events, artistic gymnastics, swimming and boxing, respectively. They show the evolution of their training and their dream of taking part in the Olympics. Thiaguinho and Projota are also in the video, letting loose in the Olympic Stadium, which is one of the main locations in the clip.
Top Ten Olympics Theme Songs Download
The biggest sporting spectacle on earth deserves an an uplifting, inspirational anthem to match. Apart from the 2016 Rio Olympics theme song, over the years, there are also various memorable Olympics songs deserve you to save and play on iPhone iPad Android devices. Here is top 10 most memorable Olympics theme songs list. Go for Olympics Theme songs download right here!
1. Whitney Houston - One Moment In Time (1988)
2. Kashy Keegan - This Is My Dream (2012)
3. Celine Dion - Power Of The Dream (1996)
4. Freddie Mercury & Monserrat Caballé - Barcelona (1992)
5. Gloria Estefan - Reach (1996)

6. Tina Arena -The Flame (2000)
7. Koreana - Hand in Hand (1988)
8. Liu Huan & Sarah Brightman You & Me (2008)
9. Os Deuses do Olimpo Visitam o Rio de Janeiro (2016)
10. Sarah Brightman & Jose Carreras - Amigos Para Siempre (1992)

Author: Bertha Miller | Updated on Dec 5, 2018