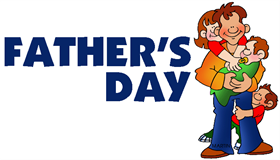 On the third Sunday of June comes Father's Day. Though most fathers struggle with their feelings and are low maintenance, they will be happy if they know they are appreciated and loved by their children. On the Father's Day, children can express their thanks to their dads' deep love, hard work and family contributions. If you are too shy to express your love directly, choose the best father day gifts can help you do this job. Here we list some unique 2016 father's day gift ideas that you can try.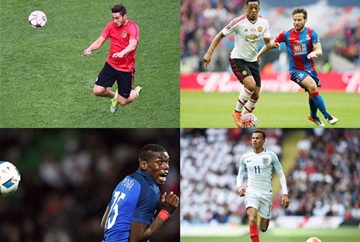 Watch sports games with DAD
One of the top Father's Day gifts for your sport-loving dad is to watch some sports games with him. During the Father's Day season 2016, the UEFA Euro 2016 is in its full swing. If your dad has time and your budget is enough, you can buy the ticket of matches between his favourite teams as a special gift for Father's Day. If not, you may consider to watch UEFA Euro 2016 videos (or other sports videos) at home and enjoy the happy father-children time together.
Tips: To avoid occasional internet buffering, you can download the sports videos in advance with those free video downloaders MacX YouTube Downloader. They are free and can easily download what you want.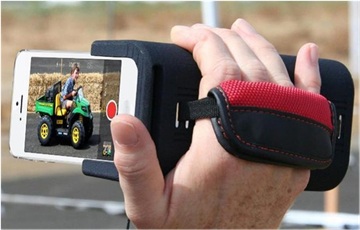 Make a Short Video to Say Your Love
It's hard to express openly your love to a man, even through this man taught you how to ride a bike, took you fishing for the first time, coached you how to kick the ball ... For girls, it may be easier to show their love to dads as they often throw themselves at them. But for guys, it's much harder to open mouth and say love. If you can't say it directly, here we have an idea for father's day presents 2016: why not make a short video with an HD Camera to show your dad how much you love and care about him. In the video, you can sing a song, say some sweet words, make some funny moves to make your dad happy or gather the moments with your father (don't let your dad notice when you record of course ).
Tips: If you want to add some special or funny effects to the recorded videos, or further edit your videos, you may try MacX Video Converter Pro, it has strong video editing features.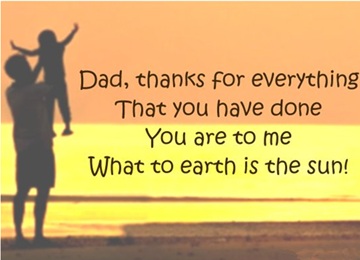 DIY a Father's Day Card
Maybe the best Father's Day gift is your happiness as they do everthing to make your happy. Among the top father's day gift ideas, there is an easy making and meaningful gift: a father's day card. Expensive or cheap, the one full of love is the best. A father's day card is exactly a small gift with deep goodwill. You may write "I love you dad, you are so important to me..." on the card. Your dad must be deeply moved even through they don't let it show. Years later, when your dad takes out this card, he will still smile with love.
A Massager or a Massage
To support the family and give their children the best life, dads work really hard. From working in the office all day to physical works such as porter, carpenter or farmer, they may get backache, feet throb, muscle injury and other occupational diseases. On Father's Day, why not buy dad a massager to help him soothe those aching muscles. Or you may reserve a massage in those professional massage sites.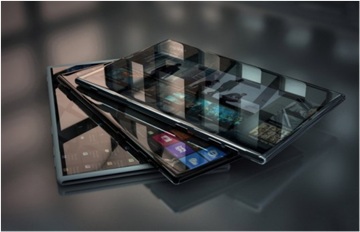 New Smartphones & Tablets
Old or young, men always adore various high-tech digital stuff like the popular iPads, iPhone, other tablets and etc. They are always experts in these stuff and dads are no exception. On this special father's day, these gadgets are of course among the best father day gifts list. 2016 has iPhone SE/6S, iPad Pro, Samsung Galaxy S7/Note 5... There are so many choices.
Tip: You may want to watch clips in dad's iPhone, iPad and other tablets, like the videos you just make but only to find they are not friendly to the devices, try MacX Video Converter Pro as it can convert AVCHD, MTS, M2TS and other videos to iPhone, iPad, Android with ease.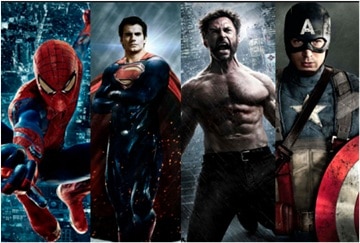 Watch DVD Films with You Dad on Father's Day
Staying with children may be the 2016 top father's day gift for all the dads. To spend the day with your dad doing what he likes is a good way. Among other things, watching DVD films your father likes such as heroic movies, war films and etc with him may be the best way to show your affections to your dad. Although some dads may be too macho to admit it, but they do enjoy this moment and know your love even if you don't say that loud.
Tip: If you want to make a copy of the Father-themed DVD movies convert these DVD films to the mobile devices such as iPhone iPad or other tablets or phones to enjoy them anywhere you and your father like, you can try MacX DVD Ripper Pro.
A Trip with Dad
As mentioned above, to stay with dads may be the best father's day present. Unfortunately, as we grow older, we get less and less time for our parents. Furthermore, dads had seldom traveled to any place as they were busy earning money to support families. Father's Day gives you the valuable opportunity to have a trip with your dad. No matter far or near, at home and abroad, what counts is you can stay beside him. Later on you will see that these moments you spent with your father will turn to precious memories.
In a word, the best father day gifts are not about money, they are about your affections and love embodied in them. To pick up a terrific Father's Day gift 2016 for your dad, you have to know what he is into. Then you will find the right father day gift.

Author: Bertha Miller | Updated on Dec 6, 2018