Since Frozen hit film song Let It Go made big waves in the music industry around the world last year, the new era of soundtracks has arrived. A dyed-in-the-wool music fan? Scratching your head to dig out the best songs of all time? You're missing out the must hear songs if you ignore the top 10 movie soundtracks full list below, including best Disney movie soundtrack, Hollywood ,Bollywood Hindi movie songs, best songs from movies of all time in 2016, 2015... Check it out and free download top movie soundtracks to iPad, iPhone, Samsung Android devices.
Top Movie Soundtracks free download in MP3, MP4 720p, 1080P, 4K
Turn to Apple Music and pay some money to stream best soundtracks for movie to iPhone iPad? I don't see the necessity. Here I recommend a superior way to get top soundtracks free download - MacX YouTube Downloader. It downloads top 10 movie soundtracks album in MP3 audio or MP4 720P, 1080P, 4K UHD movie music video from SoundCloud, YouTube, Dailymotion, Vimeo, Vevo, Metacafe, 300 + sites in a few seconds. Any format, any resolution, any sites, surprising fast speed, it is amazing! Best of all, they are all for free! Plus, it has no ads, no virus, no spam, or the likes.
Top 10 Movie Soundtracks of All Time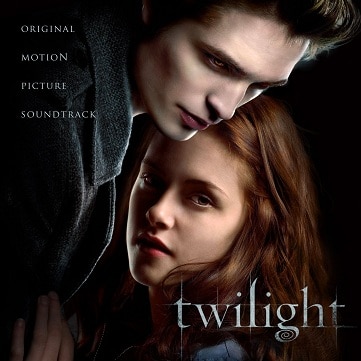 1. Twilight Soundtrack
From rock band Linkin Park Leave Out All the Rest to Paramore Decode, the Twilight soundtracks include 12 songs with different sounds and styles. It sit on Billboard 200 No.1 spot and sold six-figures copies in the first week, making a new record, best-selling movie soundtrack in the United States. Following the suit of the film big success, as one of the top 10 soundtracks for movies in 2008, the Twilight soundtrack and its lead single Decode were nominated in the Grammy Awards 2010.
Other movie song album on the top ten movies soundtracks:
The Hunger Games Part 2
Dirty Dancing Soundtrack
Pretty Woman Soundtrack
Space Jam Soundtrack
The Lion King Soundtrack
Top Ten Best Soundtracks 2015
Starting with Fifty Shades of Grey film songs together with big gainer Love Me Like You Do, 2015 is brimming with more successful soundtracks, Fast & Furious 7 featuring See You Again, G.D.F.R, top ten movie soundtrack album Pitch Perfect 2 with huge single Jessie J's Flashlight, upcoming best soundtracks 2015 Inside Out released on June 19, Billboard hot Empire... The soundtrack chart competition is bound to be much fierce this summer. Best Hindi movie songs to Alone is likely to be left behind. Check out top film soundtracks list 2015 to free download your favorite lead single.
Fast & Furious 7 - See You Again, G.D.F.R, Ride Out
Fifty Shades of Grey - Love Me Like You Do
Pitch Perfect 2 -Jessie J Flashlight
Jurassic World - Welcome To Jurassic World
Inside Out - Bundle of Joy

Alone - Katra Katra
Taken 3 - Let Me Weep, Store Fight
Bird Man - Get Ready
Home ( Rihanna Towards The Sun)
Empire - NY Raining, Money for Nothing
Top 10 Movie Songs Album 2016
Look back to top 10 soundtracks coming from 2016, there'are many standout movie songs, Like 2016 Oscar Best Original Song, 2016 new Disney movie zootopia theme song from Shakira, and more 2016 top 10 movie soundtracks coming out in the next a few months. Blow is the full list.
Zootopia - Try Everything by Shakira
Girls - Hello, Here's To Us by Ellie Goulding
Spectre - Writing's On The Wall by Sam Smith
Deadpool - Deadpool Movie Soundtrack
Star Wars: The Force Awakens

Batman v Superman: Dawn of Justice soundtrack
Game of Thrones Season 6 Soundtrack
Miracles From Heaven Soundtrack
The Jungle Book Soundtrack
Vinyl Soundtracks

Author: Bertha Miller | Updated on Dec 30, 2019