As one of the best video sharing sites, there is no wonder that people rush to download Vimeo videos to MP4 for offline playback. Vimeo is a one stop destination for all the people who are looking forward to get the latest videos in high definition. For some of Vimeo videos, you are able to directly save videos from Vimeo. But some are not, thus the users must make use of some tools for this purpose. Namely, there are three ways to process Vimeo to MP4 by and large.
Part 1: Directly Download Vimeo MP4 If Download Button Is Available
If you are careful enough, you can find that some Vimeo video page owns the "Download" button, which allow you directly free download Vimeo videos in MP4 of SD, 720P, 1080P HD resolution. Here is how to do it: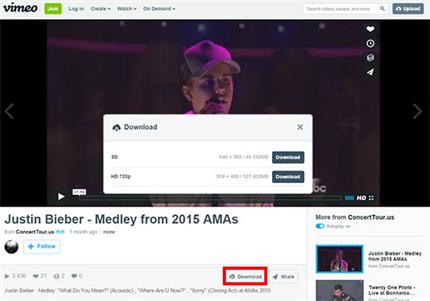 1. Activate "Enable resource tracking" in Google Chrome. As it shows, locate the button in the tool bar. Click the Download button to expand options to get video in different size and resolution. Depends on the source, you can save FLV, MOV, or MP4 video from Vimeo.
2. Start downloading the video. Right click the video and choose the "download linked file", then it will be saved in the background.
P.s. Viewers without a Vimeo account cannot grab the source files. For a basic user, you can get 5 Vimeo videos per 24 hours. For Vimeo Plus and Pro members, they can store the original untranscoded source files on Vimeo and make their original file downloadable by others, too.
Part 2: Download Any Vimeo to MP4 with Vimeo Downloader Software
Professional Vimeo downloader not only allows you to save all Vimeo videos to MP4, as well as MOV, FLV, WebM etc from other video sharing sites like YouTube, Vevo, Metacafe, Myspace and so on. MacX Video Converter Pro is one of the best, allowing you download Vimeo videos on Mac to MP4 in 720P, 1080P HD resolution in a super fast speed and minimus quality loss. Besides, it also enables you to convert the existing Vimeo video to playing on portable devices offline.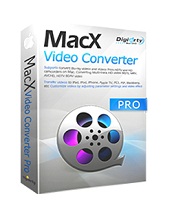 What MacX Video Converter Pro Can Do on Vimeo:
• Safe and clean to save Vimeo clips/videos no matter the 4K movies, trailers, music, TV Shows, etc within just a few clicks.
• Support 1000+ popular streaming sites like YouTube or Vimeo, Facebook, Vevo, Dailymotion, etc.
• 3-5 times faster than others to convert downloaded Vimeo videos to MP4, MOV, AVI, FLV, WMV, MKV, etc with intact quality.
• Extract Vimeo video to audio like MP3, AAC, FLAC etc.
• Convert Vimeo videos to iPhone, iPad Pro/Mini 4, Samsung Galaxy, etc. 400+ preset profiles for Apple, Android and other mainstream devices.
How to Download Vimeo to MP4 Fast and Losslessly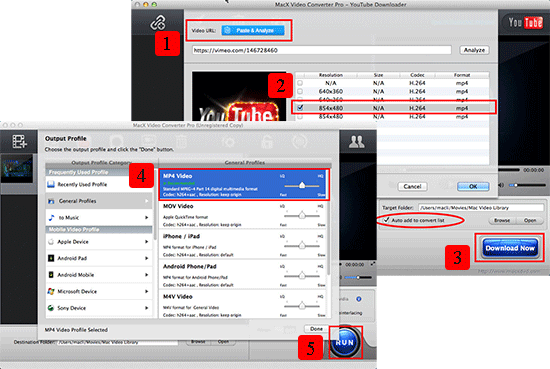 Step 1: Get the Vimeo video downloader and launch it on your computer. Click "YouTube" on the main interface and "Add Links" button. Go to Vimeo site to copy the target video URL and click "Paste & Analyze" button to detect the video details.
Step 2: Choose MP4 as the output format for your Vimeo video. If you haven't chose MP4, you still are able to process Vimeo video files to MP4 only if following step 4 and 5.
Step 3: Hit "Download Now" button to start saving Vimeo video to MP4. Optionally, if you need to convert the downloaded Vimeo to MP4 or edit it, you can check the box of "auto add to convert list" for later using.
Step 4: Choose the output file for your Vimeo video, here you can directly select MP4 as the out put format or specific devices like iPhone, Samsung Galaxy etc.
Step 5: Click "Run" button to finally download and convert Vimeo video to MP4.
Part 3: Vimeo Downloader Online to Save videos from Vimeo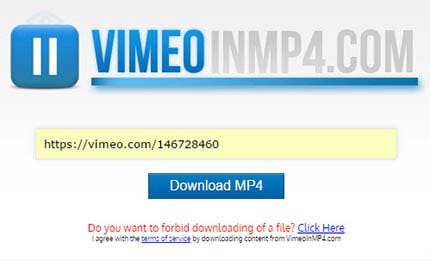 Apart from the two ways above, online app is also an excellent way to get Vimeo MP4 videos download. There are many sites, surely supporting Vimeo sites on the market like VideoInMP4. It an exclusive online apps salient features. For example:
1. The user friendly interface of the website helps in quickly saving the video only copy, paste the Vimeo URL and wait.
2. Different from other tools, it is malware and adware free
3. Compatible with mobile phone and OS of android and Apple so the user can grab the videos from their smart phones too.
4. The website supports incredibly fast convert Vimeo videos to MP4.
Part 4: Vimeo Official Site Downloading Videos FAQ
1. Vimeo Supported Formats and Resolution
Vimeo supports common formats like MP4, MOV, FLV etc. for uploading as well as HD videos of 720p, 1080p, 2K, 4K with H.264 codec. Moreover, Vimeo allows videos less than 60fps. If it exceeds, the Vimeo site will automatically reduce the frame rate.
>> Vimeo Compression Basics for more
2. Why are some videos available for downloading, but others aren't?
Some people would rather not allow their videos to be downloaded, and we respect that. Under Privacy Settings, we let our members specify whether they want to allow downloading. If a member has disabled saving for offline, you won't see the Download button on the video page. We simply wouldn't tease you like that.
3.Vimeo not working; how to solve it?
If you are trying to open vimeo from a long time but it does not open, then there can be several reasons behind it. One of the major reasons could be incompatibility with the browser. So try opening the website through some other browser and it might solve your issue. Another reason behind the failure of vimeo is because of its requirement of flash plugin. If the flash plugin is missing in the browser, vimeo will just refuse to open. Try to install flash plugin and then you can solve this issue.

Author: Bertha Miller | Updated on Dec 4, 2018