Still remember the adorable bradypod in the 2016 Disney movie Zootopia? Can you imagine what's your reaction when your Mac is running just as slowly as the bradypod? I bet you might go crazy just the same as the little bunny Judy does. To liberate you from such frustrating situation, here gathers top simple yet effective solutions to help you speed up your Mac and make your Mac run faster without even costing a dime.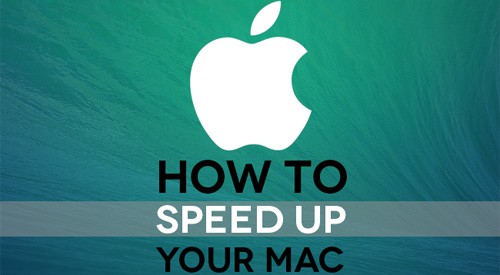 Make Mac Faster by Deleting and Moving Media Files from Mac to iDevice
Wanna reduce the burden on computer memory RAM and CPU? Try to apply the best iOS transfer - MacX MediaTrans to transfer the downloaded video & music from Mac (macOS Sierra included) to iPhone/iPad/iPod for offline playback with world's fastest speed and no quality loss. Then, you can delete video/music on Mac to speed up Mac. The Most Direct Solutions to Speed Up Your Mac
◆Restart your MacBook Pro/Air or iMac
When your Mac computer runs slowly, try to restart it to check whether the situation turns better or not.
◆Update your Mac OS X to the latest operating system
Apple updates its Mac OS X every year to provide Mac users with better performance. And keep in mind that the OS X update doesn't cost you a penny, so why not update to macOS Sierra or 10.11 El Capitan to free speed up your Mac.
Optimize Your Memory Capacity to Make Mac Run Faster
◆ Clean up your hard drive
Access to your hard drive on MacBook/iMac and sweep away anything that results in the Mac running slow problem, including caches, logs, plugins, hidden trash, etc. Clear up these things or transfer data to iPhone/iPod/iPad via iTunes alternative mac to increase the speed of your Mac computer. Certainly, you can rely on the best Mac software to automatically clean up Mac, like CleanMyMac 3; Dr. Cleaner, etc.
◆ Install More RAM to your Mac
After the hard drive cleanup, you find the speed of your Mac still doesn't turn better. You can add more RAM to your Mac computer to enlarge your Mac storage capacity. How much RAM you add and how you add it is dependent on your Mac.
◆ Arm your older Mac with an SSD
For your older yet aging Mac, it's advisable to replace your Mac hard drive with an SSD (solid-state drive), which, trust me, will make a great impact on your Mac running speed.
Cultivate Good Habits for Surfing the Internet
◆ Get rid of caches on browser
Regularly clean up the caches caused by your web browser when you surf the Internet and close the unused tabs in web browser to save memory and CPU resources.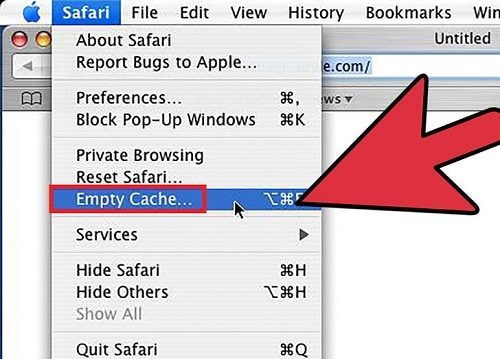 ◆ Choose Mac friendly web browser
Generally speaking, Google Chrome is warmly welcomed by Windows users, but not so popular for Mac users, for there is a better web browser for Mac-Safari to ensure Mac users a faster performance for macOS Sierra when do searching online.
◆ Try not to watch HD videos movies online
If you're running other tasks like online search, send E-mail or telecommuting on your Mac, you'd better close the online video or movie pages. The online video or movie playback will occupy a great amount of CPU and GPU to copy with, which will certainly affect other tasks running speed. So, it's sensible to free download online videos with video downloader for offline watching.
◆ Free Download and Watch Downloaded Video on Mac to Relieve Mac CPU Burden
Watch online video or downloaded one? Downloaded video is preferred, cuz it will not slow down Mac speed when your Mac has too much on its plate. World's fastest video downloader-MacX Video Converter Pro can aid you to free download HD video music from 1000+ sites to Mac/Windows, iPhone iPad Android to free up your Mac CPU when your Mac is busy.
Adjust Mac Computer Settings to Speed Up Mac
◆ Make full use of Activity Monitor
Open Utilities folder and then you will find Activity monitor, from which you can click on View and Windowed Processes to see the CPU usage condition of each program. If some programs occupy large proportion in the CPU usage, you can consider to exit this program to free up your CPU and speed up your Mac for free.
◆ Manage your startup items
When you fire up your Mac, your Mac might automatically run dozens of unnecessary apps that slow your Mac down. This might be related to the settings when you download the apps, auto startup. Now take control of your Mac with the first step to System Preferences > Users & Groups > click on your username > tick on Login Items > click the "–" button right side the program you have no need for startup.
◆ Turn off Visual Effects
◆ Set auto update your software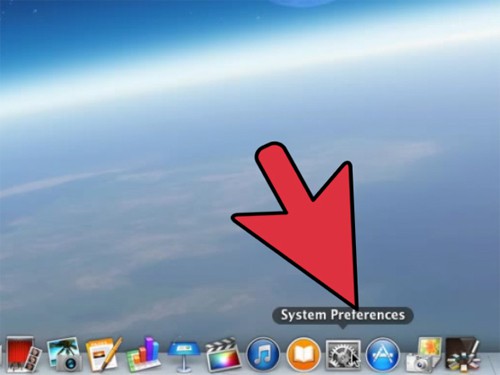 ◆Shut Down Unwanted Apps
Usually, you thought you have already close the unwanted apps by clicking the "X" icon. But the truth is that the app still remains running in the background. To make Mac run faster, you need to search for the apps marked with a dot on your dock, right-click or Ctrl-click their icons, and select ""Quit".
◆Uninstall Unused Apps
This Mac speed up solution is similar to the iPhone speed up tip. The apps you download can make a dent in your Mac system's memory. In case you have downloaded some apps but seldom use them, delete the apps, free up space to speed up your MacBook/iMac.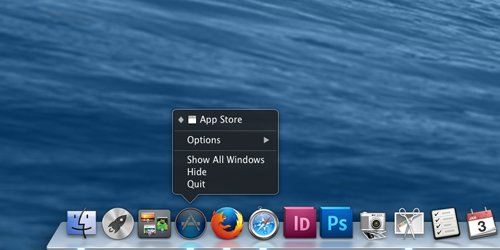 ◆Check Spotlight
When it comes to the software update, you should be aware of that the Mac running slow issue might have something to do with Spotlight re-indexing. Generally, the software update can take a while for Spotlight to rebuild its index of all your files. If so, you just need more patience to wait for the update finished.
◆Turn off File Vault Encryption
File Vault is aim to encrypt every file on your Mac to safeguard files from being spied or stolen. Chances are that if you frequently turn on or turn off File Vault, this might lead to the slowdown of your Mac. Thus, if not necessary, you're suggested to turn off File Vault to guarantee the normal running speed of your Mac.
◆Organize your desktop
Picture this, your Mac desktop is cluttered with varied software, apps icons, files, pictures, etc. Did you realize this is not beautiful on the vision, but also all of them chip away your RAM with numerous icons, pictures, etc? So to make your Mac run faster, it's high time to clear up your desktop.