A majority of people still don't know how to play WMV files on Mac or just encounter WMV not playing on Mac error. In fact, it is mainly because that WMV (Windows Media Video) is developed by Microsoft and incompatible with Mac OS so that QuickTime can't open WMV files natively.
Now that you know the truth, how to play WMV files on Mac? Beyond doubt, there are two efficient ways to solve the incompatibility issues on Mac: One is to figure out a Mac WMV player in lieu of QuickTime, and the other is to convert WMV to QuickTime-compatible format. Here, we mainly focus on WMV players for Mac and you can choose one you prefer.
Insist to Play WMV on Mac with QuickTime? Convert WMV to MP4/MOV
QuickTime can't play WMV files as WMV is not supported by Mac OS natively. To solve the not playing error, you can simply convert WMV to MP4, MOV or any other QuickTime supported formats with MacX Video Converter Pro, and then play WMV on Mac smoothly.
Top 5 WMV Players Mac to Play WMV Files on Mac with Ease
No.1: 5KPlayer – Free 4K Video Player for Mac/Windows 10
Serving as a versatile multimedia player for high definition videos, 5KPlayer is able to play WMV files on Mac up to 8K/5K/4K UHD or 1080P/720P HD without installing any other third-party plug-ins. In addition to WMV file format, this media player also plays almost all mainstream video audio formats including MP4, AVI, MOV, MKV, MPEG, FLV, 3GP, M2TS, DivX, MP3, AAC, AC3, WMA, FLAC, AIF, etc. on both Macs and Windows PCs. Also, the quite new AV1, VP9 and HEVC coding formats are also supported by 5KPlayer.
Besides a WMV player for Mac and Windows, 5KPlayer can also let you download WMV video files free from 1000+ online sites like YouTube, Vimeo, Vevo, Twitter, etc. Its built-in DLNA feature will let you stream WMV videos and other files from Mac to smart TV wirelessly so that you can enjoy your media on a bigger screen. BTW, you can also use 5KPlayer to AirPlay iPhone iPad to Mac, and live stream IPTV in case needed.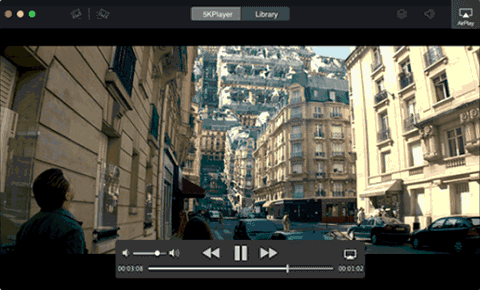 No. 2 VLC Media Player – Open-source Media Player Giant
VLC is welcomed all the time because it is a cross-platform free media player and can effortlessly handle videos in any format including AV1, HEVC, H.264, MP4, WMV, AVI, etc. Of course, it is able to play WMV video files on Mac as well as Windows, Linux, Chrome OS, Android, iOS, etc. What's more, this Mac WMV player is also capable of playing Audio CD, DVD and VCD. Similar to 5KPlayer, it also supports for YouTube downloading, DLNA streaming, and IPTV live streaming.
Though VLC has gained over 3.5 billion downloads, it is still not that perfect. The biggest problem of WMV and other media playback is that users may need to install some codec packs in order to successfully and fluently play WMV files on Mac. Typical errors include VLC 4K choppy, VLC HDR washed out colors, VLC can't play MKV, etc.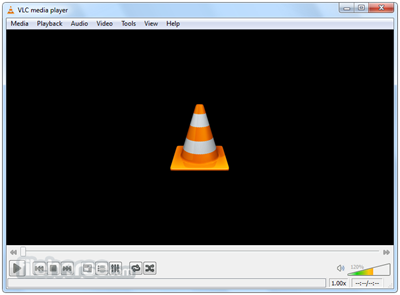 No.3 MPlayer – Free Movie Player Able to Play WMV Files
MPlayer is another sought-after cross-platform WMV player for Mac which is also available for all major operating system including Linux, Unix-like systems and Microsoft Windows. It is also an open-source media player which plays most video formats including WMV, QT/MOV/MP4, MPEG/VOB, AVI, Ogg/OGM, ASF/WMA/WMV, RealMedia, Matroska, etc. You can also use it to watch VideoCD, SVCD, DVD, 3ivx, Divx 3/4/5 and even H.264 movies on Mac.
Many Mac users think it as the best free open-source WMV player for Mac since it has more options and preferences that VLC media player. However, when it meets new video coding formats like AV1, VP9 and H.265, it has no ideas.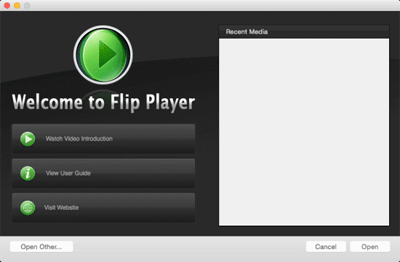 No. 4 DivX Player – Professional DivX Player with WMV Playback Ability
Most of you may know DivX which contains the DivX Codec, a free video converter, player and media player Plug-in for web browsers. Certainly, the DivX video converter and player is compatible with Mac and Windows. DivX Player is able to play all kinds of 4K UHD or 1080P/720P format videos on Mac, e.g., WMV, DIVX, MKV, AVI and many others.
As of now, more than 1.5 billion devices licensed for DivX Player to play WMV as well as other files on Mac and Windows, though it is quite complex to use it at will. If you just use it to play WMV files on Mac, it is really a good choice.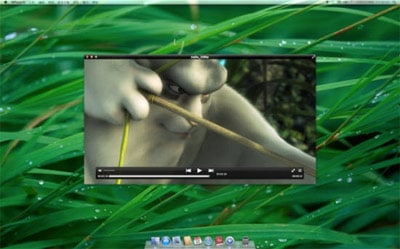 No.5 Elmedia Player – Brand-new WMV Player Tailor-made for Mac
Elmedia Player is a new favorite to many users who like to watch videos and movies on Mac computer. This universal media player is specifically designed only for Mac users to play WMV, FLV, MP4, AVI, MOV, DAT, MKV, etc. videos up to HD and 4K. For the sound synchronization issues often happen on Mac, this Mac WMV player offers an option to adjust the audio delay.
As Elmedia Player is a freemium media player, you need to pay some money for its full features. But for the basic WMV playback, the free version is enough.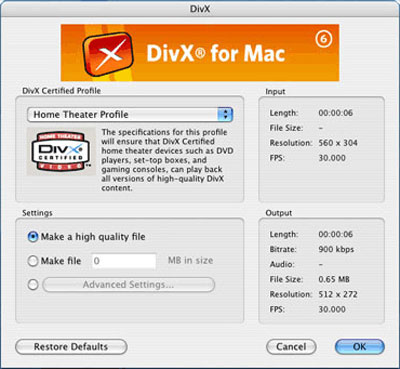 Frequently Asked Questions
What is a WMV file on Mac?
WMV is compressed video container format that was developed by Microsoft in 1999 to be limited to Windows operating systems. In other words, Mac users aren't able to benefit from this file format directly.
How do I play a WMV file on my Mac?
You can't play WMV on Mac with QuickTime directly. But you can convert WMV to QuickTime-supported formats or use a third-party Mac WMV player to play WMV on Mac computer successfully.
Can VLC play WMV on Mac?
VLC can play WMV on Mac in most cases. But if there is lack of required codecs, VLC probably can't play your WMV files.