Valentine's Day again! True love lasts a lifetime. If you are romantic enough, you probably find reasons to enjoy celebrating Valentine's Day whether you're madly in love, single AF, or somewhere in between. Dating with your spouse, going out for dinner, downloading Valentine movies for enjoying or sending the typical bouquet of roses and box of chocolates? No matter what you do, those romantic love songs for Valentine's Day, after all, play an indispensable role in these activities for creating a romantic atmosphere.

But which love songs are perfect for Valentine's Day to add to your playlist on February 14th or wedding ceremony? Let's check the best classic Valentine's Day playlist songs and new Romantic love songs for Valentine's Day 2019. Plus, you will be also introduced with a tutorial to free download the romantic songs to help you woo your girl this Valentine's Day 2019 with the aid of a Valentine's day song downloader.

.
Save Love Songs Offline for Valentine's Day
Try MacX Video Converter Pro - A perfect music downloader to free download love songs, romantic tunes, soundtracks, or movies in MP3 and MP4 from SoundCloud, Grooveshark, AudioMack, Billboard, Spotify, YouTube, Vevo, etc.
Top 10 New Love Songs for Valentine's Day 2019
1. "Shape of You", Ed Sheeran
Without the need to follow the trend, Ed Sheeran just make the love songs pure, just with four chords delivered in plinking and syncopation. Since its first premiere, this dude has been regarded as the biggest love song for a perfect Valentine's day, with many big numbers. It topped billboard's year-end singles chart, has been viewed by 3.1B times on YouTube, has been so far the most-played love track on Spotify with over 1.5 billion streams.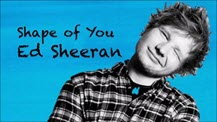 2. "How Would You Feel (Paean)", Ed Sheeran
Despite this song wasn't an official single, those sweethearts will still love it because of the sweet and poignant lyrics composed by talent Ed Sheeran. Someone said the song is boring while others said it makes them cry of love. So far, the love song has reached the top 10 of European charts. The music video has been viewed over 63M times on YouTube, so it's worth adding the love song into download list.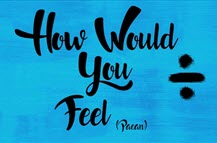 3. "LOVE", Lana Del Rey
Just like the title speaks about, Love performed by Lana Del Rey is all about hope and love. With its dreamy and romantic tone, this love song will be perfect to get you indulged in the romantic atmosphere while dimming the lights and lighting the candles on Valentine's Day.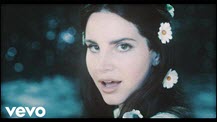 4. "Endless Love" (Soundtrack Version), Diana Ross & Lionel Richie
Valentine's Day just won't be complete without a love song. From the 1981 film of the same name, Endless Love, written by Lionel Richie, was received Oscar and Golden Globe nominati ons and named as the greatest song duet of all-time by Billboard. Plus, this song was remade for release on Valentine's Day 2014.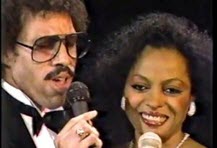 5. "All Of Me", John Legend
All of Me is wrote by singer-songwriter John Legend short after the marriage to Model Chrissy Teigen. It leaves nothing but love in the song he's found. Emotional and powerful as it is, the love song hit 1M downloads and sales in UK.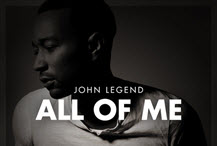 6. " I Don't Wanna Live Forever", Zayn (Zayn Malik) & Taylor Swift
"I Don't Wanna Live Forever (Fifty Shades Darker)" is a song by English singer Zayn and American singer-songwriter Taylor Swift, and also the theme song of 2017 film Valentine's Day movie Fifty Shades Darker. The sultry song mixes both ZAYN and Swift's sexy vocal display, with the music video having everything for a romantic Valentine's Night. Want some intense romance? Then you should not miss the Valentine's Day songs download.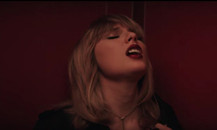 7. "Let Me Love You", DJ Snake and Justin Bieber
Do you have a secret crush this Valentines Day 2017? If you're too shy to speak your love out loud and ask your crush to be your Valentine, leave everything to the song "Let Me Love You" from DJ Snake and Justine Bieber. The song has received rave reviews and is a top 30 hit at mainstream pop radio and top 20 on the dance club chart. Nothing is better than this song for add to your love songs playlist on Valentine's Day.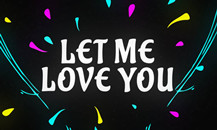 8. "Lay It All On Me", Rudimental ft. Ed Sheeran
Rudimental are an English dance pop band who have scored two #1 pop hit singles at home in the UK. "Lay It All On Me" is their first hit in the US. They climbed into the charts with a little help from co-writer and featured vocalist Ed Sheeran. Though it's not so much of love, it's still worth for 2017 Valentine Day special songs download since Lay It All On Me talks about sticking together and brotherhood.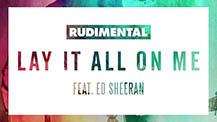 9. "Roses", The Chainsmokers ft. ROZES
There in nothing better than rose to express the love on Valentine's Day. The Chainsmokers "Roses" stands high in popular favor for Valentine Day songs download. Meanwhile, "Roses" shows that The Chainsmokers are starting to blossom, being their best single ever. It has reached the top 10 at mainstream pop radio. Even Justin Bieber puts his spin on Chainsmokers' 'Roses' in his new video on Instagram.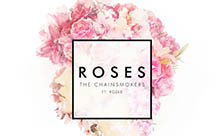 10. "Hold My Hand", Jess Glynne
We first got to know Jess Glynne as the voice behind Clean Bandit's breakthrough top 10 pop hit single "Rather Be." Her first solo hit in the US "Hold My Hand" has hit #1 on the pop singles chart in the UK. Jess Glynne has said about the song, "It's just about somebody being there when you feel insecure in a situation and that person is just there to make you feel better." Coca-Cola featured the song in a 2015 commercial ad campaign.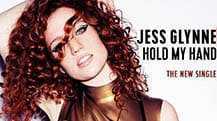 How to Download Valentine's Day Music MP3 Free and Effortlessly
As we can see, so many Valentine's day songs are awaiting for your to download. But how to download the love songs for Valentine's Day freely and effortlessly becomes a big issue. Generally, a music downloader like MacX Video Converter Pro will help a lot. Supporting more than 1000+ video and music sites, it provides the fastest and most effortless solution to download Valentine's Day music videos, love songs, romantic movies, etc in MP3 and HD MP4 in a few seconds with hi-fi audio and excellent video quality. Moreover, it's extremely easy to download romantic Valentine's Day songs and add your music playlist to any mainstream smartphone and tablets since this awesome music downloader enables 410+ preset profiles for Apple and Android devices including iPhone X/8, iPad Pro/Mini 4, Samsung Galaxy S8, etc.
Supported MP3 love song sites: SoundCloud, Grooveshark, AudioMack, Bandcamp, etc.
Supported MP4 love music video sites: YouTube, Vevo, Vimeo, Dailymotion, Facebook, Billboard, MTV, etc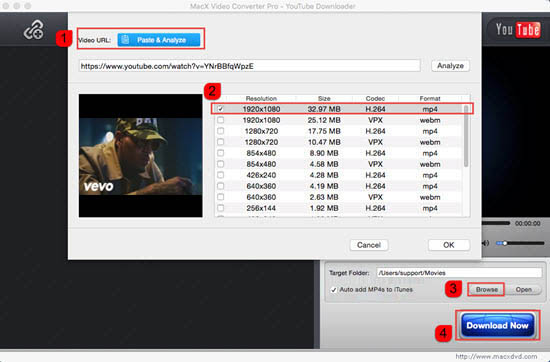 Step 1: Free download the Valentine songs downloader and fire it up. Click "YouTube" icon then "Add Link" button to get ready for Valentine Day special songs download. Click "paste & analyze" button to detect the song's detail copied from YouTube for example.
Step 2: Choose the output format, resolution, size as you like. General speaking, MP4 is strongly recommended due to its good compatibility on a broader range of devices.
Step 3: Click "Browse" button to specify the output folder path to save the downloaded Valentine's day song.
Step 4: Hit "Download Now" to start the Valentine's Day song download process.
Classic Valentine's Day Songs Worthy Download All the Time
Valentine's Day - David Bowie
Someone Like You - Adele
Yellow - Coldplay
How Long Will I Love You - Ellie Goulding
A Kiss to Build a Dream On - Louis Armstrong
Saving All My Love For You - Whitney Houston
Lovesong - Adele
Heroes - David Bowie
Bleeding Love - Leona Lewis
Sweet Caroline - Neil Diamond

Crazy in Love - Beyoncé featuring Jay-Z
My Heart Will Go On - Celine Dion
L-O-V-E - Nat King Cole
I Think of You - Rodriguez
Love Story - Taylor Swift
Kiss From a Rose - Seal
Crazy For You - Madonna
Baby Love - The Supremes
Love Me Tender - Norah Jones, Adam Levy
Love Is All Around - The Troggs