I need to make a short animation, my goal is simple as follows. I need something simple but yet looks pretty decent. What is the best animation software for Mac, 2D or 3D is both OK:
1) making humans is easy, they don't have to look too real, just cartoony is fine
2) human dialogues, speaking gestures are important
3) being able to adjust the setting is important, create different settings
4) human movement does not need to be too complex, but basic things like walking ---- Online forum
Nowadays we see more and more people creating animated videos on social media. Short animated videos and gif pictures are funny and engaging, with information easily transmitted to viewers and catch the their attention. It is indicated that 65% of people are visual learners. Today's topic centers on the best animation programs for Mac users to make 2D or 3D animation. You can make short animated videos, gif pictures, funny cartoons and further get the avi, flv, quicktime animations upload to YouTube, FaceBook or other social sites, no matter you're a beginner or an advanced user.
Need animated video footage for your animation?
Free download animations from 1000+ sites with the free anime downloader >>
Top Best Animation Programs for Mac (2D & 3D)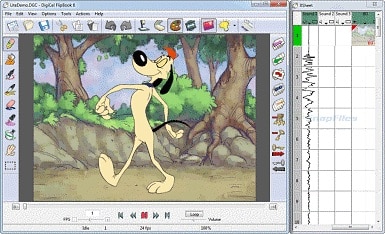 Digicel Flipbook
For beginners starting with 2D animations, Flipbook is the very first 2D animation program to free download on macOS from 10.7 or later. This animation maker software for Mac makes it extremely easy to make great 2D animated movies, while being extremely easy. You can draw into FlipBook, shoot rough drawings, scan, add soundtracks, pan, zoom, rotate, import backgrounds, export movies (QuickTime, AVI) and do more.
Flipbook is available for free trial and the limited version is priced at $19.99. Note that this 2D animation software for macOS generates still image only, and won't support GIF pictures.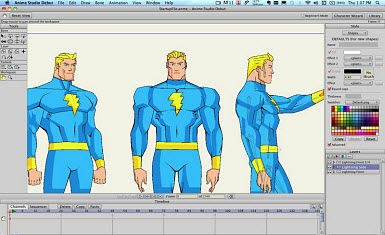 Anime Studio
Anime Studio has almost everything you need for creating amazing 2D animated videos. The software has both beginner and professional versions, with a massive mix of powerful 2D rigging system and useful animation tools. The animation movies created with this Mac animation maker software will be available in QuickTime, AVI or SWF.
The Anime Studio Debut, which is available for $69.99, has limits like a maximum size of 768 pixels x 768 pixels and 3000 frames, no support for image output etc. You can get the best animation app for Mac free download and trial for 30 days.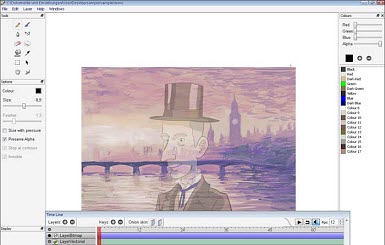 Pencil2D
Pencil2D is an open-source and free animation/drawing software for macOS which is by far the most comprehensive animation tool given that it's totally free. The Mac animation programs supports two types of layers, namely anime songs and sound, bitmap images, camera and vector images, which makes it easy to adjust frame timing. A big bonus feature of the free 2D animation software for Mac is that it can export animated files in FLV and GIF format.
Overall, Pencil2D is a good choice for beginners to start with free drawing programs, but it may not be suitable for professional projects.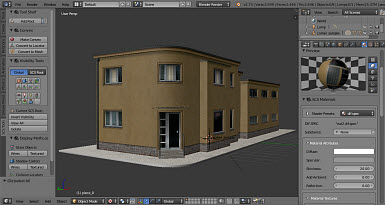 Blender
Blender is an open source, free 3D animation programs for macOS to model, animate, render and edit computer-generated graphics and video. Given it's 3D animation freeware for Mac, it may not match with paid programs like Maya and Lightwave in certain aspects, but it has plenty of decent options for making professional 3D animation videos/3D movies (e.g. VR rendering, Modeling, Sculpt, UV etc). You can not only create 3D animations, but even develop video games, e.g., it can be used as a minecraft animation maker software for Mac.
Though this free animation software for Mac is quite popular among users, it's in fact complicated to use. Even advanced users can't get started with it immediately.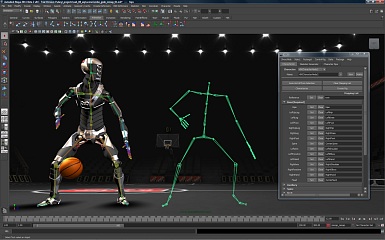 Maya
Maya is currently the king among high-end 3D animations software for Mac and Windows. Priced at $1,470.00/year, it has everything you need to create 3D animated movies, games, TVs or short videos. Maya is extremely powerful 3D software and is considered an industry standard in the film and video game industries. The program offers free 30-day trail, so you can free download it to Mac and try it out.
Considering the expensive price and complicated operation, Maya is not suitable for those who are beginners and may not use all its features. Maya is always up to date, so you need to keep learning and be patient if you decide to start with it.
You may need: top anime sites, free anime streaming websites
More Options of Animation Programs for Mac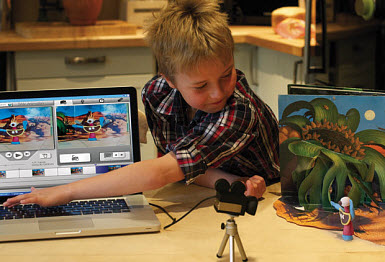 Synfig Studios - Free. Open-source and free 2D animation maker software for Mac, Windows, and Linux. Easy to use.
Tupi - Free. User-friendly 2D animation software for Mac, Windows and Linux. Suitable for beginners.
Toon Boom - Paid (starting from USD $23 monthly) but offers free trial. A powerful 2D animation video software for macOS. Suitable for professional entry.
Cinema 4D - $190 for a month license. A piece of professional 3D anime studio for macOS and Windows. It has been widely used to make high budget box officehits. Free trial provided.
Lightwave - $695.00. One of the best 3D animation programs for macOS that will well fit high-end animators and movie makers. It offers a 30 day free trial.
K-3D - Another free anime software for Mac, Windows, Linux to make 3D animated movies/videos. It features full set of basic tools for general requirements.
Upload Animated Videos/Movies to YouTube, FaceBook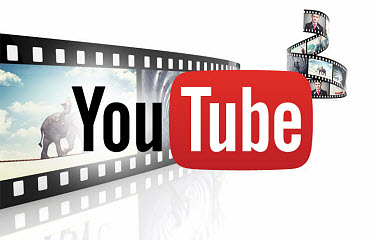 After you create your own 2D/3D animations, you may want to play on other device or upload to YouTube, FaceBook, or other social sites to share with others. As those animation maker software for Mac is very limited on the output formats (e.g., Flipbook supports QT and AVI, Anime Studio generates qt, avi or swf), you may need a third-party helper to convert it.
MacX Video Converter Pro will convert among any video formats for you. You can easily put your animated videos for YouTube, Instagram, FaceBook or iPhone, iPad, Samsung etc. The speed is quite fast and no quality loss is observed. Plus, it also help free download anime series, movies, videos or soundtracks from online sites (1000+ supported) to give you more choices on animation resources.
MacX Video Converter Pro - Convert/Download Animated Movies
MacX Video Converter Pro can easily convert animated videos created by any macOS animation software from AVI, QuickTime MOV, FLV to MP4, H264, 3GP, YouTube, FaceBook, iPhone, iPad, Android etc, and also free download animations from 1000 more video sites with high quality.