For a long term, there is hardly a Bollywood movie without dancing and singing and that used to be a reason many audience choose not to watch them. With the film industry prosperity in India, audiences start to appreciate those movies and get amazed at the energetic dances, colorful and cultural-oriented costumes, passionate moves and spectacular settings.
In a nutshell, Bollywood Indian movies is an unique cinematic entertainment different from any other films, and has became increasingly popular among all the viewers. For those who want to watch the best Bollywood classics while don't know where to start, here the ten best Bollywood movies on YouTube can feed your Bollywood fever and also guide on how to free download hindi romantic comedy movies from YouTube.
Tips: As a matter of fact, some of the best Bollywood Hindi movies are quite long which makes it a nightmare if your bandwidth is not desirable. The best way is to download Bollywood movies to your Mac and enjoy them freely. You may thus need a professional best free movie downloader to free download Bollywood HD/4K movies from YouTube in Hindi/Tamil/Telugu/Panjabi and more.
Part 1: Top Best Bollywood Movies on YouTube to Free Download
No.1 Airlift 2016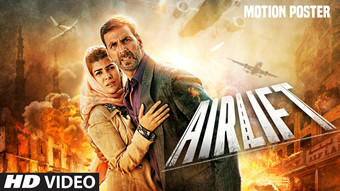 If you are talking about the best Bollywood movies on YouTube in 2016, Airlift deserves the top spot. The movies is based on a real-life conflict and bloodshed that took place twenty five years back in Kuwait, with a story telling a wealthy and powerful Indian businessman who helped all 170000 Indian to survive the Iraqi invasion. Given the sensitive subject, the actors have shown great acting.
The movie is regarded as one of the best blockbuster movies for years, and luckily, there is movie resource on YouTube for free. You can get the YouTube Hindi movies full download free with a third-party helper to avoid buffering.
No.2 Fan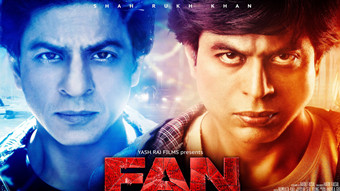 If you are a fan of Bollywood movies, you should know the big star Shah Rukh Khan. 2016, SRK made a big comeback to the Bollywood arena with the movie Fan, in which he played a fan of a big movie star and did a series of creepy and illegal things to catch his idol's attention. In this movie, Khan plays double role of the actor Aryan Khanna, and also the fan. Khan proves that why he is the biggest star in Bollywood with the movie, and even those who are not a fan of Bollywood genre are deeply impressed by his acting, and of course, the story. It's surely on our list of best Hindi movies on YouTube to download.
No.3 3 Idiots (2009)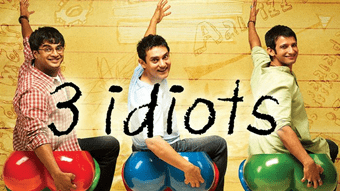 On the top of the best Bollywood movies on YouTube, comes the movie 3 Idiots. It broke all opening box office records in India upon release and become a great success in the Asian market and even the world. It is a inspirational comedy, long but not drawn out, funny but not vague, sensitive but not affected, perfectly and naturally blends the India cultural-oriented singing and dancing. Quite contrary to the not-fit-for-the-plot title, the movie show the whole world that an Indian movie can be no less than any Hollywood movie in any aspect. If you are struggling and fell frazzled, remember, as they always say, "All is well". It is definitely worth of downloading the Hindi Bollywood movie songs videos for lifetime keeping.
No. 4 Kapoor and Sons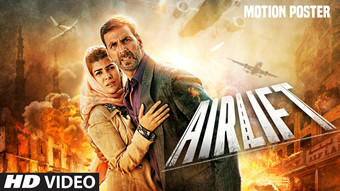 Director: Shakun Batra Starring: Sidharth Malhotra, Fawad Khan, Alia Bhatt Genre: Comedy | Drama | Romance Running time: 132 minutes Plot: Two brothers fall in love with the same woman when they visit their family.
No. 5 Awaara (1951)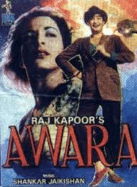 This movie is a timeless classic Bollywood Hindi movie and one of the most popular movies in India of all time. It was a huge hit in not only India, but also many other nations when it was released in 1951. It may be the first taste of Bollywood for many people and it has impressed the audience for a long time. It offers great songs and dances, inspiring message and strong acting, containing melodrama, action, comedy, romance, music, fantasy. It's a movie for generations and will keep on shining. It is not surprising that Awaara became one of the top Bollywood movies on YouTube and one the most popular films in Indian cinematic history. Now, you can get this Bollywood South movie download in HEVC free online without any cost and potential danger.
No. 6 Rang De Basanti (2006)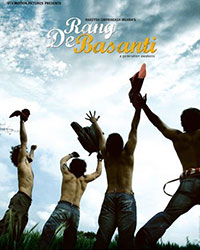 It tells a story about a young English filmmaker who travels to Delhi to make a film about the Indian revolutionaries and their struggle for independent India with five young men. It's about faith, hope and freedom. Many audiences remark this movie with the word authentic, astounding, amusing, astonishing, amazing, awesome..... A memorable sentence from the movie "There are two ways to live life- one's to accept things as they are and tolerate them or take the responsibility to change the trend" inspires many people in the current era.
No. 7 Dilwale Dulhania Le Jayenge (1995)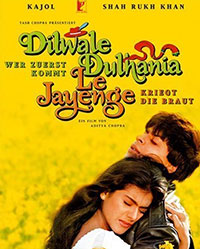 If you missed this movie, then you have missed one of the best Bollywood movies made in Indian cinematic history. Among the so many love stories in the cinematic history all around the world, this movie is a radiant star. It demonstrates the power of love, respect, family value and Indian romance to move heaven and earth. It is far more than just a movie. For those who haven been hurt, misunderstood or exhausted, this movie will give your a great gift with fascinating plot, melodious songs, award-winning acting.
No. 8 Sholay(1975)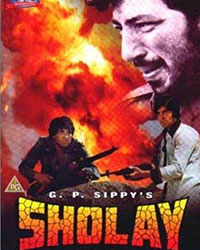 Sholay is one of the most successful movies in Bollywood history and till remains the top grossing movie in India. It has everything about a good movie: humor dialogue, awesome acting, excellent music, great plot and even everything about a movie: comedy, action, drama, romance, adventure, violence, fun, emotions...and every element are so good. It brings together American Western genre and India ingredients. Sholay is not just a movie... it is a legend. Many people in India and even other parts can still remember every character and scene vividly even nearly forty years has passed. It is a must-watch classic for everyone who love movies.
Part 2: Free Download the Best Bollywood Movies on YouTube
As mentioned above, those Bollywood superhit movies are more-than-worthy movies that you should not miss. Not wanna to be spoiled by the endless buffering or video players installation, you may want to download the best Bollywood movies on YouTube for free playback on your device, in which case this professional YouTube movie downloader MacX Video Converter Pro can help you.
This YouTube downloader is highly recommended as it can not only free download Bollywood classic movies in Hindi/Tamil/Panjabi/Telugu etc, but also download any Hindi romantic video songs, be it 4K, HD or 1080p, 720p HD Bluray, from YouTube to PC (Windows 10/8/7) and Mac (macOS Big Sur) with maximum quality reserved. Meanwhile, this YouTube Hindi movie downloader will download Hindi/Tamil movies to iPhone, iPad, Android devics directly.
Part 3: How to Download the Best Bollywood Movies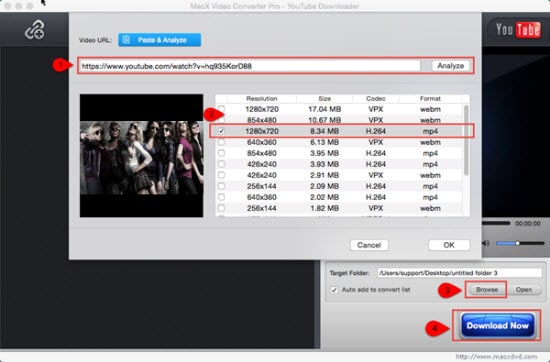 Step 1: Load Bollywood Movies
Free download the free YouTube Hindi movie downloader for Mac OS, or the Windows version for PC. Copy and paste the URL of the movie page. Then click "analyze" to load the YouTube Bollywood movie details.
Step 2: Choose Video Format
Choose the video format, resolution and file size. The YouTube Bollywood movie downloader allows you to download Hindi movies to MP4, AVI, MOV, WMV, MKV, or iPhone XR/Xs/Xs Max, iPad Pro, Samsung Galaxy S9 and more.
Step 3: Click the "Browse" button to choose the folder to save the output files.
Step 4: Start to Download Bollywood Hindi Movies
Click "Download Now" to freely download Bollywood Indian Movies from YouTube on Mac/PC. You can enjoy these Bollywood movies downloaded from YouTube in a moment.

Note: In additon to free download Hindi/Tamil movies from YouTube, this top best Bollywood movies downloader also helps to free download Hindi/Tamil/Panjabi/Telugu movies from other 1000+ sites like Dailymotion, Myvideo, movieclips.com, moviefone.com and more.
Notice: MacXDVD Software doesn't advocate any reproduce, distribute, transmit, broadcast or sell any content for any other purposes without prior written permission of YouTube or the respective licensors of the content. Please refer to YouTube terms of service before doing so.