As it always does, DreamWorks Animation SKG, Inc. has been providing the filmgoers with some of the most adorable, rat-fuck and universally acclaimed animated movies from the first Antz (1998) to the latest Kung Fu Panda 3 (2016). Those DreamWorks animation movies are interesting and more importantly, ideal picks for enjoyment with whole family, after Disney. Here the list of top ten best DreamWorks movies includes the best DreamWorks animation movies of all time, new list of DreamWorks movies in 2016, and a helpful tool for easy dreamworks animated movies download. Read on to find out your favorite DreamWorks films.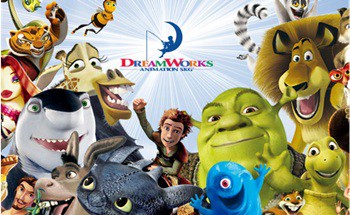 For your reference: If you haven't bought the DVD version of those DreamWorks movies, you can switch to DreamWorks animation movies free download with the helper MacX Video Converter Pro. This best dreamworks movies downloader can help you free download animated movies from DreamWorks, Disney, Pixar, Marvel, etc, download movie trailers, soundtracks, songs in HD 1080P/4K, Blu ray 3D SBS videos from YouTube, Vimeo, Facebook 1000+ sites for iPhone iPad Android.
Part 1: List of Top Ten Best DreamWorks Animated Movies
Kung Fu Panda 3 (2016)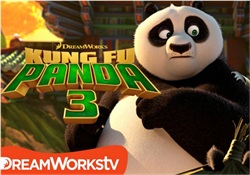 Can't believe that a movie in its third sequel does so good. Kung Fu Panda 3, the third installment of the Kung Fu Panda franchise, comes as one of the most popular animated kids movies on DVD in 2016. The third panda movie is even better than its predecessor, talking about loyalty, sacrifice, blended families and self identity for kids audience, while being enough humorous and entertaining for adults. The movie was released on January 29, 2016, and now you can free download this DreamWorks animation in HD 720p/1080p to enjoy offline. Kung Fu Panda 3 DVD version is released on June 28, 2016. You can also check other new movies on DVD in 2016 here.
Trolls (2016)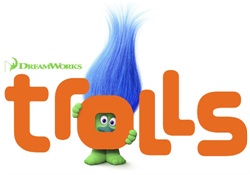 Trolls is also on the list of DreamWorks movies 2016 in animation genre. This DreamWorks animation will be released on November 4, 2016 but DreamWorks Animation and 20th Century Fox have revealed the full voice cast for it and wow. It will feature the nine-time Grammy and four-time Emmy Award winner Justin Timberlake, Academy and Tony Award nominee Anna Kendrick and other big names like James Corden, Russell Brand, Gwen Stefani etc. There is trailer on YouTube and you can get the trailer of dreamworks animated movies download to have a sneak peek.
Home (2015)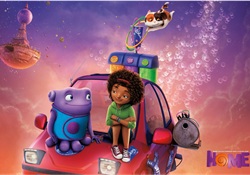 The only and best DreamWorks film 2015 Home is also a great animation, adventure and comedy movie. It tells a story about an alien and a little girl start an adventure to find her mother. Suggested by its name, it's also a great movie for families, both kids and adults. Besides, it also brings great soundtracks and music, and the voice of Jim Parsons, Rihanna, Jennifer Lopez makes the movie even more entertaining. One of the top ten DreamWorks animation movies you should ever see for a decade.
How to Train Your Dragon 2 (2014)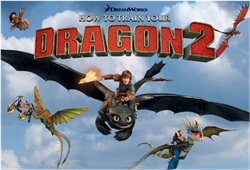 Following the sequel roadmap of Kung Fu Panda, How to Train Your Dragon 2 continues its story to the next step. When Hiccup and Toothless discover an ice cave-the home to scores of new wild dragons and the mysterious Dragon Rider, the two buddies find themselves at the edge of fighting for peace. The sequel is still as incredible in design and cinematography as its predecessor, and also adds some new elements to feast your eyes.
DreamWorks Related Resources
Kung Fu Panda 2 (2011)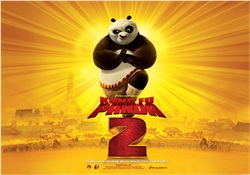 Once the first version set the world on fire, it's seemingly soon to come along its sequel, which almost becomes the unwritten rule. And Kung Fu Panda 2 is a good instance. Kung Fu Panda 2 still stars the super cute Po and becomes surprisingly complex and ambitious, exploring the deeper issues of Po's heroic journey. Po and his friends unflinchingly battle for China, which is threatened by a peacock villain with a deadly new weapon. But this fighting is a path of thorns that in the first place, the Dragon Warrior must come to terms with his past.
How to Train Your Dragon (2010)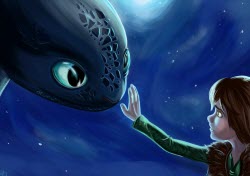 Thumbs up, get this movie right now! This is the common reaction and feedback the ordinary audience gives to this movie. Don't be fooled by its offbeat title! This classic DreamWorks animation is considered the best and talks about a young boy named Viking who is in his black-letter day and eager to hunt dragons eventually becomes the intimate friend of a young dragon himself, and learns there may be more to the creatures than he supposed. The top one DreamWorks animated captivating film remains DreamWorks Animation's most acclaimed movie to date, and anyone that's watched it can see why.
Part 2: Recommended Tool to Watch DreamWorks Animated Movies on Handheld Devices
If you have bought the DVD of the best DreamWorks animated movies and want to rip the top ten DreamWorks animation DVD to iPhone 7/6S/6S Plus/SE/6, iPad mini 4/Pro/Air 2, Galaxy S76/5/4/Note 7, HTC M10, Amazon Fire Phone for watching on the go, MacX DVD Ripper Pro cuts the buck. This amazing DVD ripper Pro can aid you to rip any DreamWorks animation to any devices acceptable video formats like MP4, MOV, AVI, FLV, WMV, MKV and more with the original quality preserved.
Best DreamWorks Movies DVD Backup Solution
Backup Dreakworks animation movies and rip classic and new animated DVD movies to MP4, AVI, WMV, MOV, MPEG, iPhone, iPad, Android, PS4, etc to avoid DVD loss, damage or scratch. Support all the latest animated DVD movies from DreakWorks.
Kung Fu Panda (2008)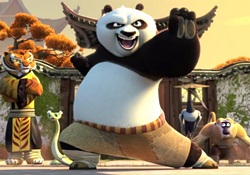 Kung Fu Panda presents Po the Panda, originally living a peaceful life, has a turning point when he is chosen as the Dragon Warrior despite the fact that he is obese and a downright newbie at martial arts. This fascinating DreamWorks animation was one of DreamWorks Animation's most impressive movies visually and remains a crowning achievement of modern animation. Regardless of you are a kid or an adult, you can't help to be mesmerized with this cuddly, fat yet happy Panda.
Megamind (2010)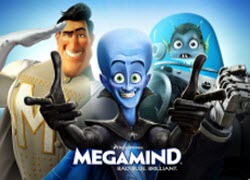 Megamind subverts the traditional definition of a superhero and has an odd twist on the superhero movie. In this movie, the main character is not the truly hero but the super villain Megamind, who finally defeats his nemesis, the superhero Metro Man, but meanwhile without a hero, he loses all purpose and must find new meaning to his life. Groovy plot, right? If you miss this top DreamWorks animation, go and enjoy this movie right now.
The Croods (2013)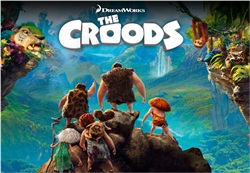 Since DreamWorks Animation only brings us with two animations in 2012, it's far from enough to the genuine animation fans. Fortunately, its 2013 masterpiece-The Croods is out of this world. The Croods, different from the previous majority of DreamWorks animated movies featuring animal as heroes, stars the pure yet lovely cavemen and narrates a caveman family trek through an unfamiliar fantastical world with the help of an inventive boy after their cave is destroyed.
Puss in Boots (2011)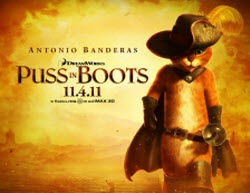 What the image the cat leaves for you? I bet generally the impression is gentle, soft and kind. Well, if you still have this kind of memory, right now you will have a different understanding about another type of cat-Puss in Boots. You see, this cat is strong yet powerful enough, dressed up with a windbreaker, wearing a high-profile hat and a pair of cool boots. This cat looks pretty cool, right. Even cooler thing rests with that Puss in Boots becomes a hero when he sets off on an adventure with the tough and street smart Kitty Softpaws and the mastermind Humpty Dumpty to save his town.
Warm Prompt: Apart from perfectly ripping and converting DreamWorks DVD movie to over 300 video formats and portable devices on Mac, this matchless DVD ripping app also enables to steer clear of any DVD encryption tech, irrespective of the common CSS, region code, Sony ARccOS or the Disney New DRM tech, so that you can apply it to rip any latest animations and blockbusters, like Disney Frozen, Rio 2, Maleficent, The Amazing Spider-Man 2, etc. for personal use at your will.