While there are hundreds of channels and streaming services, the demand for DVD release does not pass by. One great example is that every year there are numerous new title coming out on DVD from Disney, Sony, Paramount etc. This year's calendar is also stacked with overwhelming selections of must-see DVDs & Blu-rays. Without further ado, here we have a full list of best new DVD releases in 2017 - 2018.
List of Upcoming Movies on DVD 2017 & 2018
The list of latest movies on DVD 2017 -2018 contains the best new films on DVD available in all genres, including best new DVD releases in horror, animation or from Hollywood, Disney and more. Check the films coming out on DVD with release dates, casts, ratings, together with a simple new DVD movies copy guide below. You can rely on Handbrake, MacX DVD Ripper, Mac The Ripper or some other DVD ripper software to ensure a proper rip. Just check the detailed test review and comparison among these top DVD ripper programs here.
List of New Hollywood Movies on DVD for Kids & Family 2017- 2018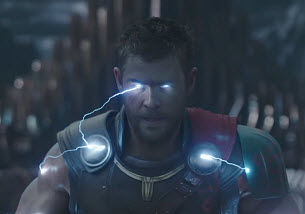 Thor: Ragnarok
Date on DVD:  February 2018 
Distributor: Walt Disney Studios Motion Pictures
Rating: PG-13, 8.2/10
Review: Thor and Hulk, two of the most favorite charactors, fight in a movie. How can anyone miss that? Whether you're a comic fan or not, you will love Marvel movies. Thor rocks with amazing actions in the opening, breathtaking fights between Thor and Hulk, epic battles against Hela and countless hilarious parts. The superhero has everything that will make you want to watch it again and again. No doubt Thor Ragnarok ranks top on the list of recent Hollywood movies on DVD in 2017 - 2018.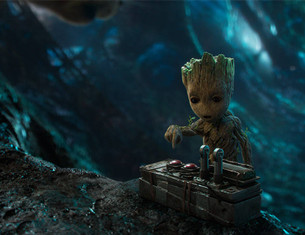 Guardians of the Galaxy Vol. 2
Date on DVD: September 2017
Distributor: Walt Disney Studios Motion Pictures
Rating: PG-13, 8.1/10
Review: Guardians of the Galaxy Vol. 2 joins the list of best new English movies full DVD 2017. With the big success of Guardians of the Galaxy, it's no surprise that Guardians of the Galaxy Vol. 2 is another big hit. According to the reaction of its early version, the movie has scored higher than any other Marvel movies, including Iron Man 3 and Avengers. The movies opens in theatres on May 5, 2017 and you can also add the movie to the your must-buy latest movie releases on DVD 2017 late this year.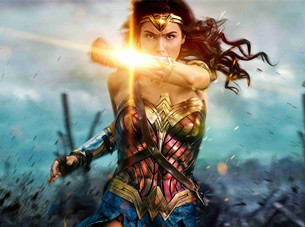 Wonder Woman
Date on DVD: October 2017
Distributor: Warner Bros.
Rating: PG-13, 8.3/10
Review: Wonder Woman is a 2017 new Hollywood superhero movie based on DC Comics from Warner Bros. If you miss it in the theater, you may want it to be one of DVD films 2017 you'd want to buy. The movie briskly earned the top place at the domestic box office when debut, breaking the record for biggest domestic opening for a female director. The rave reviews indicate how remarkable the movie is. We recommend it as the one of the best movies comming out on DVD 2017 to watch.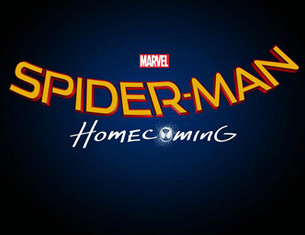 Spider-Man: Homecoming
Date on DVD: October 2017
Distributor: Columbia Pictures, Marvel Studios, LStar Capital
Rating: PG-13, 7.6/10
Reveiw: Among the best new movie releases on DVD 2017, Spider-Man: Homecoming is one of the most-anticipated superhero blockbusters. After debut in last year's Captain America: Civil War, Spider Man opens a new start after he joins into Marvel's superhero family. From the trailer, we see the presence of Marvel's Iron Man. The touch from Marvel will bring another different, but surely an amazing Peter. The movie is released on October 17, 2017, and I bet that you will add it into your collection of new films on DVD 2017.
List of Best Animated New DVD Movies for Kids from Disney etc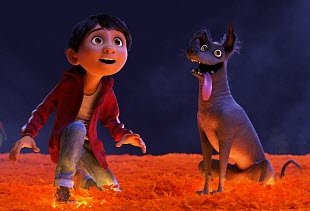 1. Coco
Date on DVD: February, 2018
Distributor: Walt Disney Studios Motion Pictures
Rating: PG-13/8.9
Review: 2017 have offered a slew of good new kids movies on DVD, including new DVD animated films, Disney live action etc. Coco is one of the recommended 2017 latest movies on DVD for kids. The movie tells an adventure a Mexican boy took into the underworld, though it's not scary at all. It has beautiful story with deep educational message for kids, and moving moments to touch every audience's hearts. It's definitely 2017's perfect new movie DVD for kids & family.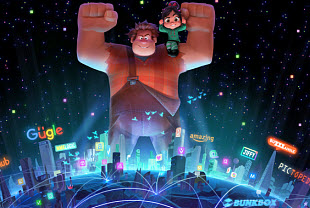 2. Ralph Breaks the Internet: Wreck-It Ralph 2
Date on DVD: April, 2018
Distributor: Walt Disney Studios Motion Pictures
Rating: N/A
Review: Talking about 2017- 2018 best Disney films on DVD for kids, Ralph Breaks the Internet: Wreck-It Ralph 2 is a movie that definitely fits that bill. Which kid doesn't like Wreck-It Ralph? The sequel is about the adventure into the Internet world. Six years after the first movie, we have a lot to expect. It opens the list of 2018 animated movie newly released on DVD from Disney. It's definitely worth it and your kids are going to watch it again and again. Or you can search for the film from some anime sites to get a download of Ralph trailer.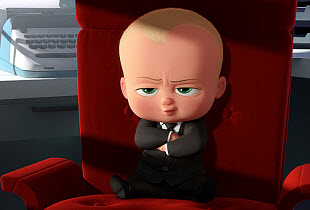 3. The Boss Baby
Date on DVD: July 25, 2017
Distributor: 20th Century Fox
Rating: PG-13/6.7
Review: 2017 new Dreamworks animated DVD movie The Boss Baby is another good choice for kids. Maybe the baby wearing a suite on the poster dosen't seem to be appealing at first sight, even for me. Truly it is. The first part of the movie has some plots of sibling revalry, which to some extent, may send a negative message to children, but at last, there are genuine heartwarming moments. So it's very important to watch this new kids movie on DVD 2017 together and give kids some parent guidance.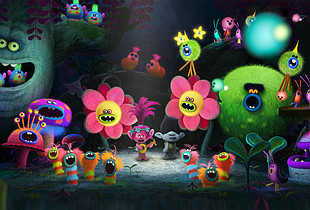 4. Trolls
Date on DVD: February 7, 2017
Distributor: DreamWorks Animation
Rating: PG-13/6.5
To pick the latest family & kids movies on DVD in 2017- 2018, you should take Trolls on board. Basically, the movie is about a group of cut little trolls who are threatened by the big dangerous trolls. In the movie, there are a lot of bright colors, singing and dancing. Though there are deep and scary scenes that may not be okay for young or sensitive kids, it's a great story that will have older kids and adults interested.
List of New Horror DVD Releases 2017 - 2018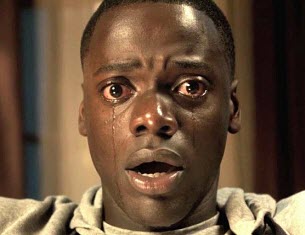 1. Get Out
Date on DVD: May 23, 2017
Distributor: Universal Pictures
Rating: 7.7
Review:You may also like some horror movies for Halloween. The movie Get Out centers on a black young man Chris, who is invited by his white girlfriend Rose to meet her parents, finds himself get stuck in an intrigue against him. Can he escape danger? This horror new DVD movie has no supernatural terrors or bloody kill, instead, the horror comes from normal and average people, which makes the plot twists really creepy. Get Out is recommended as the best horror new films on DVD 2017- 2018.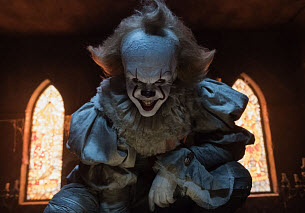 2. It
Date on DVD: January 9, 2018
Distributor: Warner Bros. Pictures
Rating: 7.7
Review: The movie is an adaptation of Stephen King's work about a killer clown that terrorises the town of Derry, Maine. In the movie, seven youngsters band together to confront against the shape-shifting old evil. This is not an easy thing. This movie may not be very scary, but you will always expect and get surprised at what's the next to come out. It is definitely worth a watch and it's highly recommended to add to your must-have 2017 new horror movies on DVD.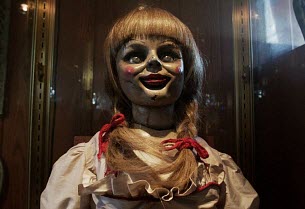 3. Annabelle: Creation
Date on DVD: October 24, 2017
Distributor: Warner Bros.
Rating: 6.6
Review: We recommend Annabelle: Creation as one ofvthe most scary new films on DVD 2017- 2018 if you won't be frightened easily. The movie, a prequel to both Annabelle and The Conjuring, is about a haunted house where several young girls faced with things that go bump in the night. The director has made a marvelous job to build the tension through the whole movie, rather than simple scares. There are screams in audiences by the truly terrifying scares and high tension.
Watch Best New DVD Movies 2017- 2018 on Android, iPhone, iPad Freely
Some movie fans have bought some of thses new movie releases on DVD 2017- 2018. And some already got problems to play those commercial discs smoothly:
* For example the DVD movie Trolls, it's reported that the playback is faulty, resulting in bad timestamps. Namely, the playback pause every 10 minutes or so, and recovers after 5 to 10 seconds.
* Mostly, there are no issues to play any DVD movies just purchased, but on occasion some of the DVD's will have "no audio" on playback.
* The DVD player crashes every time it tries to run a commercial DVD, saying "Read Error" or Error while looking for features" or anything like that.
To get rid of those DVD playback problems, or watch the latest DVD movies to iPhone, iPad, Apple TV, Samsung etc without limits, create a safe copy of your precious movie collections, you may rip the new DVD movies to digital formats.
MacX DVD Ripper Pro is one of the top best DVD movie ripper (macOS High Sierra and Windows 10 incl.), which will rip new films on DVDs to MP4, MOV, AVI etc that are commonly accepted by iPhone x/8/7/Plus/6S/SE/6, iPad Pro/mini 4/Air 2, Samsung Galaxy S8/Note 7 and more. It excels others for that it will remove almost all the copy protections imposed on 2017 latest dvd movies by Disney, Paramount, Sony, Warner Bro. etc, including CSS, Macrovision content protection, region codes, Sony ARccOS and more.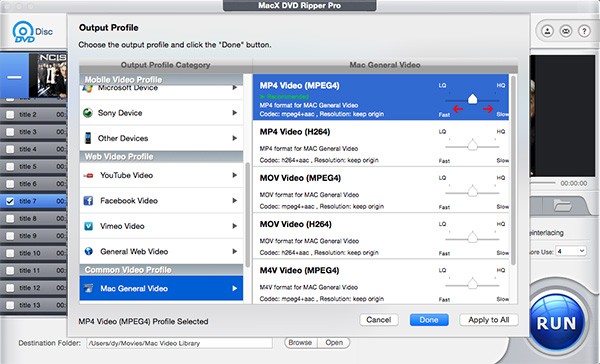 Step 1: Free download the new DVD movie ripper on Windows or Mac computer (Mac version), and launch it. Insert the latest DVD movies 2017 to DVD hard drive and click "DVD Disc" to load it.
Step 2: Choose the output formats. For example, you can rip new english movie full dvd 2017 to MP4 for players & mobile devices. And copy DVD films 2017 to MKV to reserve untouched quality.
Step 3: Choose the output folder to save the converted DVDs and then click RUN button to start to rip latest movies on DVD. The ripper is the only & first to support QSV hardware accelereation tech, which will ensure the No.1 fast speed in the dvd ripping.
Disclaimer: The software is recommended to rip new movie DVDs for safe copy or when you have trouble playing them normally after you leagally bought them. Please do not use it for any illegal reproduction or distribution of copyrighted content and abide by the local DVD copyright law.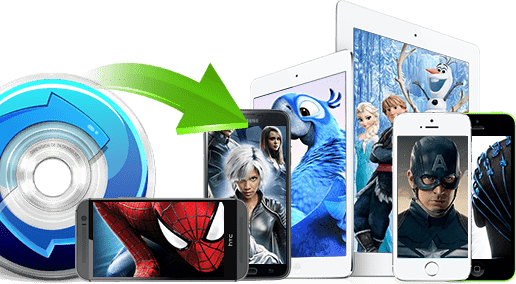 Top Best DVD Movie Ripper
MacX DVD Ripper Pro is able to rip the latest movies out on DVDs to various of formats like MP4, MOV,AVI etc fast and losslessly.
• Rip protected DVDs: Support class and new DVDs with Disney Fake, Sony ARccOS, CSS, Region Code, etc.
• DVD backup: Copy DVDs to ISO image or a single MPEG-2 file; Copy animated movie DVD to ISO image or a single MPEG-2 file;
• Rip DVD to iPhone iPad Android devices: Able to rip and convert DVD to iPhone X/8/7/6S Plus, iPad mini 4/Air 2, Apple TV 4, iMovie, Samsung Galaxy S8, etc.