A dyed-in-the-wool movie fan and ready for comfortable time to watch dvd movies with families & kids? Here we go! Our list of the best-ever family DVD movie releases, from Disney old classic family movies Frozen, Spider-Man to the new family movies on DVD Zootopia, animated movies The BFG, The Jungle Book, guarantees you a memorable holiday with families. Try the movie on DVD list for family. Enjoy!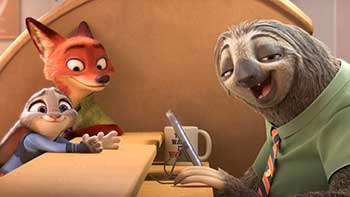 Top 2 new DVD movie for family - Zootopia
Rating: 8.1
Box office: $1.024 billion
DVD release date: June 7, 2016
How can we miss the second biggest original kids movie from Disney? The $1.024 billion box office can prove that Zootopia is one of the top 10 family movies on DVD. The story is simple but heartwarming - Judy Hopps, a brave and determined rabbit, joins the police force. It's the greatest family DVD releases in 2016.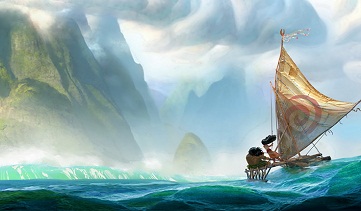 Top 3 family friendly movies on DVD - Moana
Rating: 8
Box office: TBD
DVD release date: TBA, Movie release date: November 23, 2016 (USA)
Moana is an upcoming family movie on DVD produced by Disney. Moanna keeps Disney's tradition in animated fairy and folk tales. Before the new movie on DVD releases, fans can go to theater to experience this musical fantasy comedy adventure with families on November 23. See other best kids movies on DVD.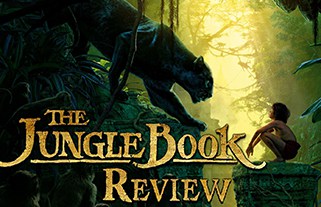 Top 4 family DVD movies - The Jungle Book
Rating: 7.6
Box office: $966.5 million
DVD release date: August 30, 2016
The Jungle Book is one of the top DVD rentals and best movies on DVD list for family. Impressive visual effects is highly praised, "So immersively does the film's visual-effects team craft every tree, waterfall and flower of Rudyard Kipling's fantastical subcontinental setting." Disney's kids movies on DVD won't let you down.
1:1 Copy and Backup Family Movies in A Flash
Whether you want to watch family DVD movies on iPhone iPad Samsung etc. mobile devices, or get a collection of new DVD movies for families sorted and well protected, a solid DVD ripper program like MacX DVD Ripper Pro can achieve it easily. The best DVD ripper for Mac/PC (macOS Big Sur/Win 10 incl.) can auto bypass any DVD copy protection, for example, Disney DRM, CSS, Region Code etc. and decrypt DVDs to MP4, AVI, MOV, MKV, WMV etc. digital video format with preset profiles ready for iPhone X/8/7/SE/56s, iPad, Apple TV, Samsung etc. devices. Family & kids movies on DVD backup to USB, hard drive, Mac/PC etc. can be done in a click. Original quality and 5x faster speed thanks to High Quality Engine, hyper-threading and multi-core (up to 8) processing. .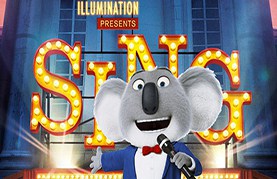 Top 5 recent family movies on DVD releases - Sing
Rating: 7.2
Budget: $75 million
DVD release date: 2017, Movie release date: December 21, 2016
Produced by Illumination that is best known for Despicable Me and The Secret Life of Pets, Sing is one of the best upcoming family DVD releases. And the original soundtracks, including "Faith" sung by Ariana Grande, are also worth your time as well.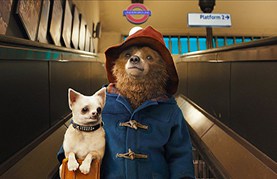 Top 6 best movies on DVD for family to watch - Paddington 2
Director: Paul King
Movie release date: November 24, 2017
Estimated DVD release date: 2018
Paddington 2 is an upcoming new family comedy film on DVD released. In Paddington 2, Paddington is settled down with the help of the Brown family. Paddington purchases a unique book as aunt Lucy's 100th birthday but the book is stolen. What happens next?
Top 7 classic family films on DVD - Spider-Man
It has four sequels, Spider-Man (2002), Spider-Man 2 (2004), Spider-Man 3(2007) and The Amazing Spider-Man (2012). As one of the most successful superhero film, Spider-Man (2002) received two nods at 75th Academy Awards, Best Visual Effects and Best Sound Mixing. It's no doubt that Spider-Man is the most classic family films on DVD. Spider-Man: Homecoming, the fifth installment, is set to be released on July 7, 2017, so you can invite your girlfriend or buddies to watch this best movie in the hot summer together.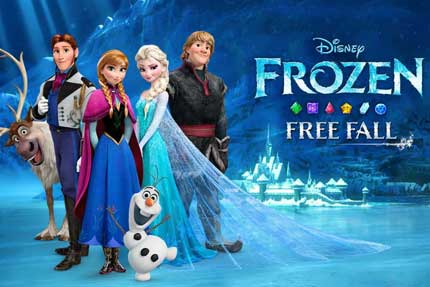 Top 8 best classic family films on DVD - Frozen
Rating: 7.6
Box office: 1.276 billion
DVD release date: March 18, 2014
"Let it go, let it go." The soundtrack from Frozen "Let It Go" was almost on everyone's lips in 2013. Frozen is definitely one of the most popular family & kids movies on DVD in the last decade. It sold 3.2 million Blu-ray and DVDs on its first day of release. Add it to movies on DVD list for family if you haven't and copy DVD Frozen to MP4.
How to Decrypt and Copy Family Movies on DVD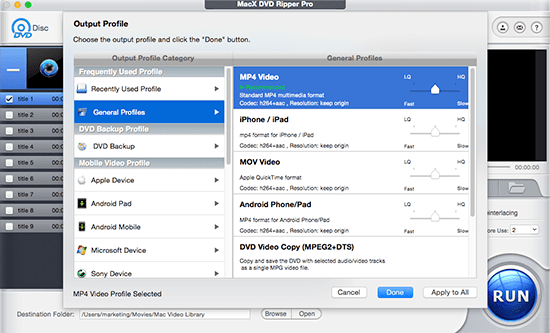 Step 1: Load the DVD
Free download the family DVD movie ripper Mac version or Windows version and run it. Load the DVD by clicking the "DVD Disc" icon on the left.
Step 2: Choose Output Format.
You are given a wide range of options here, copy DVD to MP4, AVI, MOV, WMV, MKV etc. digital video format, rip DVD to iPhone, iPad, Apple TV, Android etc. mobile devices, clone family DVD releases to ISO image for burning family DVD movies to DVD, backup main/full title etc.
Step 3. Start Ripping
Click the "RUN" button to start to decrypt and copy the family DVDs. Any DVD copy protections will be auto bypassed.
Tips: To watch family DVD movies on iPhone iPad etc. iOS devices, you need to sync the digitalized DVD movie files using iTunes or easy-to-use iTunes alternative, MacX MediaTrans, an all-in-one file transfer & management tool, which can quickly transfer DVD to iDevices in a click without iTunes syncing. Notice: We do not encourage any illegal reproduction or distribution of copyrighted content. Please abide by the local DVD copyright law before you copy family movies DVDs with the recommended DVD ripper.
Full List of Best family Movies on DVD
| | | | | | |
| --- | --- | --- | --- | --- | --- |
| Movie Name | Release Date | Date on DVD | Movie Name | Release Date | Date on DVD |
| Finding Dory | June 17, 2016 | Nov 15, 2016 | Alice 2016 | May 25, 2016   | Oct 18, 2016 |
| Angry Birds | May 12, 2016 | Aug 16, 2016 | Pete's Dragon | Aug 11, 2016 | Nov 29, 2016 |
| Beauty and the Beast | March 17, 2017 | TBA | Pirates Of The Caribbean 5 | May 26, 2017 | TBA |
| Transformers 5 | June 23, 2017 | TBA | Alien: Covenant | May 19, 2017 | TBA |
| Finding Nemo | July 17, 2003 | Nov 4, 2003 | Big Hero 6 | Dec 18, 2014 | Feb 24, 2015 |
| Tangled | Feb 3, 2011 | Mar 29, 2011 | The Lego Movie | Feb 6, 2014 | June 17, 2014 |
| My Neighbor Totoro | April 16, 1988 | Mar 27, 2006 | The Lion King | July 8, 1994 | Oct 7, 2003 |
| Shrek | July 5, 2001 | Nov 5, 2004 | Cinderella | March 12, 2015 | Sep 15, 2015 |

Author: Bella Brown | Updated on Dec. 5, 2018