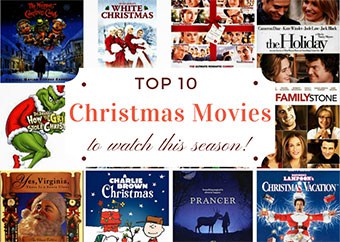 It's A Wonderful Life, Elf, Polar Express, The Holiday and Home Alone etc., which movie for Christmas you never get bored with and plan to watch this Christmas holiday again?
Tis the season to watch movies again, but what Christmas films to get you in the festive spirit? With the winter weather approaching, nothing sounds more appealing than calling up your girl, grabbing a blanket, popping some popcorn and relaxing on the couch especially after a day's busy Christmas shopping and preparation for home decorating. From It's a Wonderful Life to Love Actually - here are some jolly hints of top 10 Christmas movies spanning over several decades which are right in line with the Christmas holiday spirit and hope you would enjoy watching them.
Top 10 Best Christmas Films Of All Time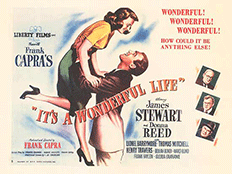 1. It's A Wonderful Life
This Christmas classic is about a heart-warming story of a suicidal man inspired to carry on living by the magic of Christmas. It embraces the true spirit of Christmas, family tradition, hope, love, humility, kindness, generosity, romance, love and the victory of good over evil, all in one film, no wondering it is listed as one of top 10 christmas movies, be it from IMDb or Wikipedia.
If you prefer to free download movies for Christmas online to Mac, PC, iPad, iPhone, iPod for your kids, do not forget to convert the movie so that your iOS device could play.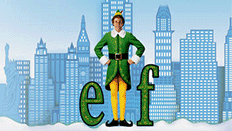 2. Elf
Elf is one of the top 10 movies with a Christmas theme. Being a warm-hearted Christmas comedy, it tells a story of a baby boy who was mistakenly brought to the North Pole in Santa Clause's bag. He grew up in the elf world and had a wish to go back to his true family in New York.
Hot Search: 2017 Best Christmas Films, 2017-2018 Hollywood Movies List, Animated Christmas Movies for Kids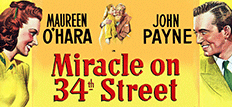 3. Miracle on 34th Street
This film is thought to be a perennial favorite of many folks who celebrate Christmas. This must-watch holiday film follows the genial St. Nick and his dealings with Christmas outside the North Pole, where he encounters cynicism and disbelief. Many words have been used to describe this film including hilarious, romantic, tender, charming, delightful, exciting and groovy. So if you want to cheer up the holiday spirit, just pick it in your top 10 movies list for Christmas.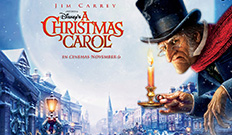 4. A Christmas Carol
Whichever version of the Disney classic you watch, and there are countless options, it is family tradition for many.  The story will warm your heart and validates some of life's most important lessons. If you are still looking for the best Christmas movies from Disney, just take a look at the solution to rip DVD A Christmas Carol and then enjoy it with your kids, be it at home or outsite.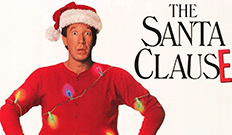 5. The Santa Clause
Coming in at number 5 on the top 10 Christmas movies list is The Santa Clause. The holiday must-see Disney Christmas movie is so much fun to keep you laughing from the very beginning to the end of the movie. If you are looking for Christmas movie to watch with your kids, do not miss it.
If you don't want to watch the traditional Christmas-themed movie on Christmas Day, here highly recommends you to watch Star Wars 7 movie on Christmas Day.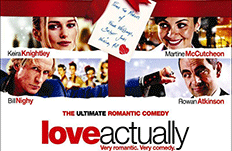 6. Love Actually
The film is about ten involve but independent love stories. Different love happens to different people with different method. But the same is that all occur at the five weeks before Christmas. The main character of the story is a new British Prime Minister who is promising young and found himself fell in love with a beautiful single mother Natalie when he just lived in 10 Downing Street in London.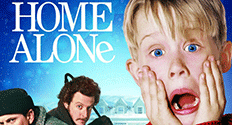 7. Home Alone
Most people enjoy watching over and over again, as it offers non-stop laughs. No adult supervision is your kids' dream? Just watch the movie with your kids at Christmas, as it is always our top 10 funniest Christmas movies. Set in Chicago, 8-year-old Kevin McCallister is accidentally left behind by his family heading out on vacation. Two thieves attempt to rob the house and young Kevin creates homemade booby traps to foil their plans.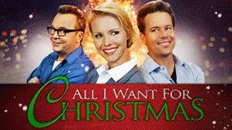 8. All I Want for Christmas
It is a comedy about two kids from New York that launch a hilarious scheme to get what they want most for Christmas. Ethan, the older brother and adorable Hallie who knows how to escape from a difficult situation, they're going to spend Christmas with their parents and their grandmother. Once started the adventure, almost nothing goes exactly as they planned. Actually, this is my personal movie for Christmas holiday watching with family.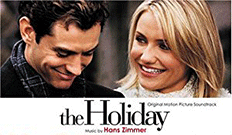 9. The Holiday
The Holiday claims to be a better Christmas movie than Love Actually. It talks of star power, Kate Winslet, Jack Black, Jude Law and Cameron Diaz definitely bring more style than substance to this 2006 romcom that's one for the lovers. Meanwhile, The Holiday is best for watching in Winslet's improbable quaint cottage buried in white, clean snow in the British countryside, getting you a peace Christmas mood with love.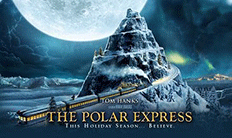 10. The Polar Express
For the No.10 among the best Christmas movies list, it tels a story of a boy always believing the existence of Santa Claus, but the adults and the playmates around think that this is a naive thinking. On Christmas Eve, he's awakened by a steam train that pulls up in front of his house and takes him and other children to the North Pole to meet Santa Clause.
Part 3: Check Out Top Movies Released in Christmas 2017
Classic Christmas movies is no doubt worth watching with family. But the new 2017 Christmas movies are more preferrable for kids nowadays. Just scroll down to find the latest Christmas films in 2017.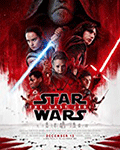 Star Wars: The Last Jedi
Date: Dec 15, 2017
Rate: PG-13
Length: 2h 32min
Action | Adventure | Fantasy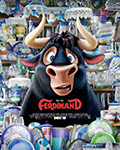 Ferdinand
Date: Dec 15, 2017
Rate: PG
Length: 1h 46min
Animation, Adventure, Comedy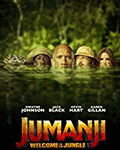 Jumanji: Welcome to the Jungle
Date: Dec 21, 2017
Rate: PG-13
Length: 1h 59min
Action, Adventure, Comedy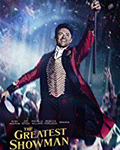 The Greatest Showman
Date: Dec 21, 2017
Rate: PG
Length: Unknow
Biography, Drama, Musical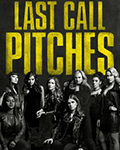 Pitch Perfect 3
Date: Dec 28, 2017
Rate: PG-13
Length: 1h 33min
Comedy, Music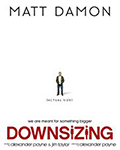 Downsizing
Date: Dec 25, 2017
Rate: R
Length: 2h 15min
Comedy, Drama, Sci-Fi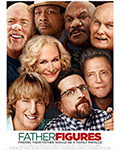 Father Figures
Date: Dec 22, 2017
Rate: R
Length: 1h 53min
Comedy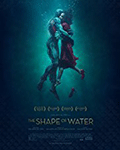 The Shape of Water
Date: Dec 8, 2017
Rate: R
Length: 2h 3min
Adventure, Drama, Fantasy
Part 4: Watch Top 10 Christmas Movies on iPhone iPad Android
There are many way available to watch best Christmas films on mobiles, like streaming from movies apps, directly viewing on webpage and so on. But it based on that you have a strong network connection. Or else you are recommended to get these movies offline on your iPhone iPad Android devices. Here various ways are offered:
1. If you have piles of classic Christmas movies on DVDs, you can try to copy/rip Christmas DVDs to MP4, MKV, MP4, MPEG2, Mac/PCs. MacX DVD Ripper Pro allows you to rip your Christmas DVD movie to Mac, iPad, iPod, AVI, MP4 ,FLV etc, in addition, its copy feature lets you backup Christmas DVD onto your Mac or USB with original 5.1 channels Dolby AC3/DTS audio.
2. If not, you can also download Christmas Movies & convert to MP4 iPhone iPad Android. MacX Video Converter Pro is a nice all-in-one video downloader and video converting program to download movies to Mac (El Capitan/macOS Sierra/High Sierra included) and convert them to the H.264, MP4, MPEG4, MOV, AVI, etc that your iPad, iPhone or Android could play with high quality.
Finally, no matter you free downloaded Christmas movies online or copied Christmas films from DVD discs, there is an extra step for you to watch your favorite Christmas on iPhone iPad. That is transferring movies from Mac/PC to iPhone iPad. MacX MediaTrans, an excellent iOS transfer tool would help you do so, without any format issues. That is to say, it automatically convert videos to iPad iPhone video format during the process of video transferring.