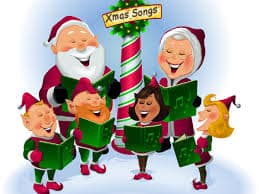 As the date creeped closer and closer to Christmas on the calendar, are you ready for Christmas? In eyes of adults, Christmas is a time of gathering, shopping, making Christmas meals and so on. When children think of Christmas, they think of Santa Claus, presents, and singing kids Christmas songs.
Well, no matter for kids or adults, Christmas is a holiday worthy looking forward to. Christmas songs especially kids Christmas songs are excellent tools for Christmas atmosphere. Many people enjoy reminiscing and singing Christmas tunes from their childhood, including their favorite list of Christmas songs.
Best Kids Christmas Songs Of All Time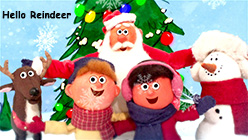 1. Hello Reindeer
This is a very simple, yet catchy song! Every year this time again, the teachers of kingdergarden will teach kids to sing it to parents before Christmas. Besides, you can use this as a hello song at any time of the year. Instead of reindeer, snowman, and Santa, you can sing the names of the students in the classroom or family and friends at home. Instead of, "Happy holidays," try, "Let's have fun today." And instead of "Merry Christmas, everyone," sing, "Hello, hello, everyone."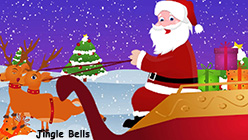 2. Jingle Bells
Jingle Bells, Jingle Bells, Jingle all the way! Oh, What fun it is to ride In a one horse open sleigh....
I bet no one hasn't heart this classic Christmas song. As the fiamilar carol rings, we know the Christmas is coming. And it is an absolute favorite around the world, being a mark of Christmas. Although it is now associated with the Christmas and holiday season, it was actually originally written to be sung for American Thanksgiving. Surprised?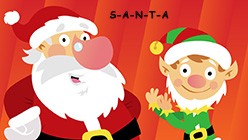 3. S-A-N-T-A
S-A-N-T-A is actually a hoilday version of B-I-N-G-O. Many children are already familiar with the melody and concept of this song from singing one of their favorites, B-I-N-G-O, allowing them to quickly learn this new tune and practice spelling Santa. This is a great song to listen to before and/or while drawing pictures of Santa or making a Santa craft.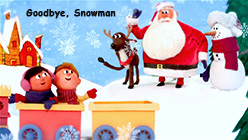 4. Goodbye, Snowman
Goodbye, snowman. Goodbye, reindeer. Goodbye, Santa. Happy holidays. We wish you a Merry Christmas. We wish you a Merry Christmas...
Though don't wanna say goodbye to Christmas holiday, there does have end time of every nice holiday. "Goodbye, Snowman" absolutely is a good song to sing to wrap up a holiday party or class, saying goodbye to Christmas.
Best Tool to Free Download Christmas Songs for Children
Does these kids Christmas songs remind you of childhood memory? Or you are willing to teach these catchy songs to your kids? Terrific ideas. But you may need to get these Christmas songs download and playing to kids over and over again. Here comes the issue, how to free download kids Christmas songs? Using YouTube Kids app with expensive payment per month? Or instead, it can be a really easy thing if you have an awesome free music downloader. MacX YouTube Downloader is the one you're looking to download Christmas carols for kids for free!
It downloads Chiristmas carols for kids, animated Christmas movies' soundtracks, and even best Christams movies for kids from YouTube, YouTube kids TV, Facebook, Vevo, Metacafe, Audiomack and 300+ sites.
Not only MP3, AAC, AC3 kids Christmas audio songs, but also the MP4, MOV, FLV etc. Christmas music video with lyrics can be downloaded with the free music downloader. Thus it makes kids easier for learning the Christmas carols with lyrics.
Blazing fast speed and lossless quality reserved. You can download Christmas songs at super fast speed with high quality with this music downloader. According to a text that only 30 seconds are needed to download a 3-5 minutes music video.
[Tutorial] How to Free Download Kids Christmas Songs from YouTube Kids TV
At the very beginning, you need free download this Christmas music downloader and launch on your computer.


Free download Christmas songs downloader for Windows


Free download Christmas songs downloader for Mac
Step 1: Click "Add YouTube Links" button to enter the kids Christmas songs download interface. Copy the song's URL from YouTube and click "Paste & Analyze" button to detect the Christmas song details. It helps to zip download Christmas songs like Ariana Grande's Christmas & Chill, Pentatonix That's Christmas To Me or Michael Buble' Christmas full album.
Step 2: Choose the output format, resolution, and size from the automatically popped-up window. If you are willing to replay the song on your iPhone or iPad devices, you'd better choose the iPhone iPad supported formats like MP4, M4V for the downloading Christmas songs for children.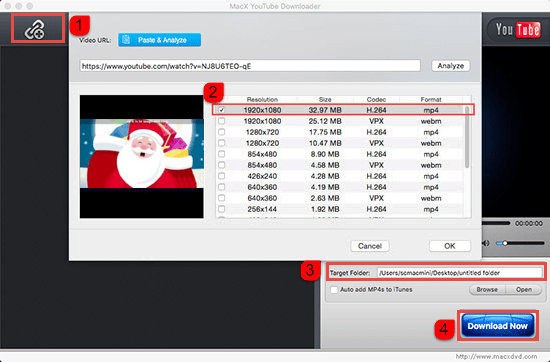 Step 3: Specify the output folder path to save the free downloaded Christmas song for kids.
Step 4: Hit "Download Now" button to start the extreme short journey of kids Christmas songs download.
For your reference: After you download Christmas songs for kids, you can take advantage of MacX MediaTrans to transfer Christmas songs from computer to iPhone iPad iPod for playback on the move. BTW, this iOS file manager also has strong ability to copy Christmas movies from Mac/PC to iDevices for free enjoyment.
Additional: Common Christmas Activities for Kids
Besides kids Christmas songs, there are many other activities which are popular for kids. Making Christmas crafts to decorating your home, enjoying family Christmas movies, playing Christmas games with kids and singing Christmas carols for kids are all popular activities on December. Let's check out the specific top kids Christmas activities right now!
Best Christmas Movies

1. The Santa Clause
2. A Christmas Carol
3. Home Alone
4. Jingle All the Way
5. The Polar Express

Latest Christmas Songs List

1. Every Day Is a Holiday - Katy Perry
2. Last Christmas - Carly Rae Jepsen
3. The Man With the Bag - Jessie J
4. Merry Christmas Everybody - Train
5. All I Want For Christmas Is You - Mariah Carey

Popular Christmas Games

1. Snowman Slam
2. Pin the Nose on Reindeer
3. Candy Cane Hunt
4. Free Printable Christmas Bingo Games
5. Fishing for Candy Canes

Simple Christmas Crafts

1. Darling Deer
2. Stunning Christmas Stocking
3. A Wee Christmas Tree
4. Melt-free Snowmen
5. Christmas Paper Cupcake Holders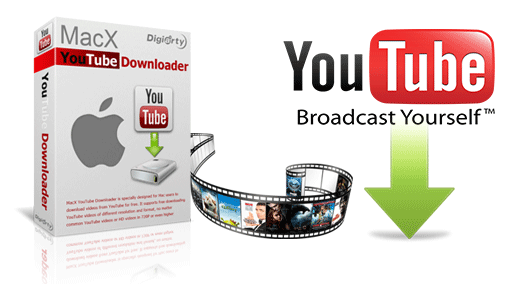 Best Kids Christmas Songs Downloader
MacX YouTube Downloader allows you to free download kids Christmas songs from YouTube, Facebook etc. in MP3, MP4, 1080p, 720p with 100% quality & fast speed.
• Download YouTube music/videos for free: Download all YouTube music/videos in whatever format or resolution, including MP4, WebM, FLV, even HD video.
• Download Videos from other 300+ Online Video Sites: Free download videos from Facebook, Vimeo, Vevo, Dailymotion, Metacafe, etc on Mac (El Capitan).