With Xmas eve arriving, kids set together to enjoy a big Christmas meal at the table while waiting Santa Claus to stuff gifts in their' stockings. Any other activities to make your kids cheerful this Christmas? In such a cold weather, nothing could be cozier than curling up on the sofa to enjoy Christmas films with kids beside the roaring fireplace. Here are top list of best Christmas movies for kids that are right in line with the holiday spirit, together with the latest kids-friendly movies list for Christmas. Not only will these movies make great Christmas gifts for kids, but also they will give you a chance to develop relationship with your children at Christmas.
Top Christmas Films for Kids & Family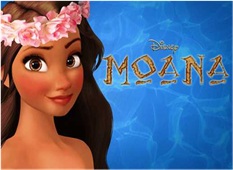 1. Moana: One of the best 2016 Disney movie for Christmas. It tells a story of Moana, the daughter of a village chief, bands together with Maui to set an epic adventure when her family needs her help. Disney is back on top with the much praised new South Pacific animated tale "Moana", ranking as the second biggest Thanksgiving debut ever, with $81.1 million over five days. The well-received "Moana" is considered to be on a par with 2013 princess movie "Frozen". Being a must-have Christmas movie for kids in 2016, you may go to the cinema right now or if you prefer to stay at home, get the 2016 Disney Moana free download in 1080P/720P.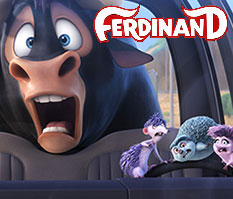 2. Ferdinand: The latest 2017 kids Christmas movie that tells the story of a giant bull with a big heart. After being mistaken for a dangerous beast, he is captured and torn from his home. Determined to return to his family, he rallies a misfit team on the ultimate adventure. Set in Spain, Ferdinand proves you can't judge a bull by its cover. From Blue Sky Studios and Carlos Saldanha, the director of "Rio" and inspired by the beloved book "The Story of Ferdinand" by Munro Leaf and Robert Lawson, "Ferdinand" is a heartwarming animated comedy adventure with an all-star cast that includes John Cena, Kate McKinnon, Gina Rodriguez, Anthony Anderson and many more. Before you go to theater for watching this animated Christmas movie for kids, you can free download the Ferdinand movie trailer in 720p/1080p for a sneak peak.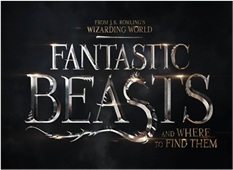 3. Fantastic Beasts and Where to Find Them: Harry Potter fans rejoice! J.K. Rowling's book Fantastic Beasts and Where to Find Them (a fictional textbook on wizardry and witchcraft) is coming to the big screen. Oscar-winning actor Eddie Redmayne stars as Newt Scamander, the author of the textbook and a leader in New York City's underground community of wizards and witches in the glitzy 1920s. Being the latest Christmas movie for kids and family, it's expected to reach an unprecedented height which Harry Potter has done, since it nearly hit $500 million in its international box office for the first 12 days of release, since opening on Wednesday, November 16th in overseas markets like France and South Korea.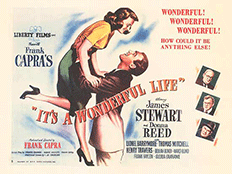 4. It's a Wonderful Life: This is a movie considered one of the most inspirational Christmas hit movies for kids in American cinema and still has been a Christmas favorite by kids and family for more than 60 years. It happens on Christmas Eve, when George Bailey is thinking about ending it all, an angel shows him how his absence would have profoundly affected all the people in his life. This inspirational film is surely one of the most classic Christmas movies kids will love as it offers best way to entertain children and give them a good lesson about life and family.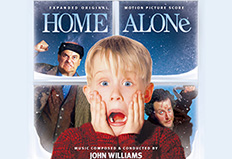 5. Home Alone: Yes, as one of the most favorited Christmas movies for kids, it's definitely a kid's movie to enjoy at Christmas Eve. It sounds ridiculous that any parents could forget and leave their kids behind for Christmas as they rush off on a Christmas vacation, yet this is exactly what happens on Kevin. For kids who want to roar with laughter while enjoying movies at Christmas, go to watch this movie with kids during Christmas season. If you want your naughty kids sitting down here without getting your room messed while you are preparing Christmas dinner, get this Christmas movie for kids now.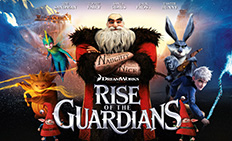 6. Rise of the Guardians: Though not a top notch, this film is surely the most suitable Christmas animated movies for kids to kick off the season at Christmas, due to the special plot setting around Xmas, and makes them believe in the existence of Santa Claus. For children who want to see Santa, the Easter Bunny, the Tooth Fairy, the Sandman and Jack Frost, this Christmas movie cannot be too good for kids to watch for wonderful Christmas pictures and scenes are presented and you can see how the guardians band together to protect the hopes and imaginations of children all over the world.
Related: must-see Disney movies, List of Best Christmas Movies from 2015 to 2017
7. Elf: A movie full of Yuletide cheer, which Santa Claus, the elves, the North Pole, etc are all revered symbols of the season. Buddy is technically not an elf. He is an orphan who somehow finds his way out of his crib and into Santa's sack his first Christmas. This movie is listed everywhere as one of the best Christmas movies for children of all time. It is a cute, spirited, good-natured family comedy in a time when few Christmas classic movies are being made for kids anymore.
8. Frozen: Snow is the typical segment of Christmas holiday. In the Disney movie Frozen, everywhere is brimming with frozen snow, all courtesy of Anna's sister Elsa. Though not typically a comedy flm, Frozen is regarded as one of the best movie for kids to watch, either on Christmas Day or other holiday. As well, your kids can also immerse in the soundtrack Let It Go again while watching the movie.
9. Big Hero 6: Big Hero 6 is a kids-friendly movie released during Christmas day, telling a story of a prodigy Hiro Hamada developping an inflatable robot and forming a band of high-tech heroes. This movie is not a Christmas-themed film, though, it brings love and warm for kids in the cold winter.
10. The Original Christmas Classics: This is a Christmas classic for everyone, including kids, as it comes with 7 holiday favorites, covering Rudolph the Red-Nosed Reindeer, Frosty the Snowman and little Drummer Boy.
11. The Santa Clause: The Santa Clause movie makes kids laugh on Christmas Day. It depicts a story of Scott Calvin who are going to deliver the presents before Xmas morning.
These Christmas hit movies for kids are not all the highest box office, but they are undeniably the best classic movies for kids and family to watch at Christmas while enjoying Christmas feast at the table. Now that Christmas film tickets become scarce during this hot season, why not enjoy these wonderful top movie titles to watch on Christmas like Zootopia with kids at home instead of punching your way through the crowd in front of theatre.
Tips: You can directly watch these Christmas films for kids on YouTube or simply rent these Christmas-themed movies from DVD store. If you are struggling with slow speed network, HD movies downloader offers the best way to download Christmas movies from YouTube, extract Christmas image and convert to any video formats and portable devices for playback. Or you can also backup these Christmas discs rented from DVD store and rip them to video format for your iPad, iPhone with DVD Ripper for Christmas DVD movies. Just let the wind howl, snow fall outside, and lie on the sofa to enjoy these Christmas DVD movies with your kids and family.

Author: Bertha Miller | Updated on Dec 7, 2018