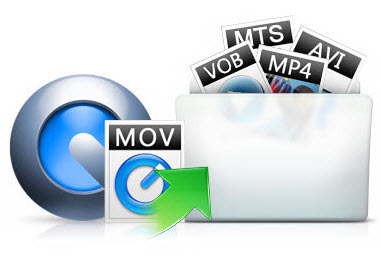 Where there's smoke, there's fire. You use your iPhone 7/6s or TZ5 to record a .mov video and wanna upload mov to YouTube or Facebook for sharing, but the websites tell you that the mov file is incompatible with them. You download MOV videos from iPhone or get mov files produced by Final Cut Pro or iMovie, but unable to transfer them to your game consoles, Android handheld gadgets. And your MOV files captures too much space on your iOS devices, you feel urgent to compress MOV to smaller size while retaining more details if possible. All these indicate why you need to convert MOV format.
Considering all the cases mentioned, you're advised to convert MOV to MP4 format, since MP4 has advantages over MOV in video compatibility and keeps a perfect balance between file size and quality.
To Convert MOV to MP4 on Mac, Top Mac Video Converter is the Key!
MacX Video Converter Pro - the first professional MOV to MP4 converter I wanna recommend to you. With 320+ video and 50+ audio codecs, this Mac video converter enables you to convert almost all the videos to MP4, MOV, MKV, AVI, FLV, WMV, etc. 180+ video and 14+ audio formats, let alone the ordinary MOV to MP4 conversion. It lets you convert MOV to MP4 with H264, MPEG-4, H265, etc. various codecs without affecting video quality, on account of its built-in High Quality Engine, de-interlacing tech, LQ-HQ slide bar and quality-related parameters (bit rate, frame rate, resolution) adjustment.
And its advanced Multi-core CPU (up to 8) utilities can assign once one CPU's work to current several CPUs (maximum at 8) to work simultaneously and another hyper-threading tech enables multiple threads to run on each CPU core, which will dramatically accelerate the MOV to MP4 conversion speed. That's not the whole story. The latest Intel QSV hardware acceleration tech will activate your computer's hardware acceleration to make CPU run even faster when converting MOV to MP4.
MOV to MP4 Conversion Test and Specfic Data
Here we have used a 94.7 MB MOV (H264) video for test, converting MOV (H264) to MP4 (H264). The original MOV file is 4 mins 47s in length and 1280x720 in resolution. Frame rate: 23 fps; bit rate: 2768 kbps. The whole test is based on a 27-inch iMac (2011 Middle) with Yosemite OS and 2.7GHz Intel Core i5 processor.
The test result is that: it takes 38.30 seconds to successfully convert MOV to MP4 on Mac, with 1280x720 resolution, no change on frame rate and video length. A little bit down in bit rate - 2176 kbps, but no visual change in video quality. And the output MP4 file size is only 54.6 MB. If you're satisfied with the output data, you can read on the specfic steps below.
More Choices: Free Convert MOV to MP4 with Free Online Video Converter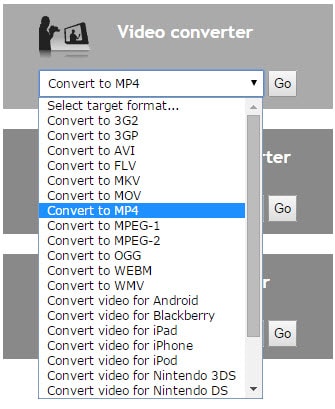 Option 1: Free Online MOV Video to MP4 Converter-Online Converter
As the best online free converter I have used, I must objectively say it's the second-to-none online MP4 video converter for you to convert MOV to MP4 on Mac/Windows, since it can aid you to free convert MOV to digital MP4 damn easy with purely 3 mouse clicks and up to 90% quality reserved. See, choose the output video format "Convert to MP4" → click on "Go" and then upload MOV video files → press "Convert file" button. Then leave the job to this free MOV to MP4 online converter. One drawback you need to bear if you apply it to convert MOV to MP4, that is the MOV to MP4 conversion process will cost you several mins (5-8 mins), which of course is also related to your computer configuration, network speed, etc.
Pros:
·  It is simple and pain free to convert MOV to MP4 for Android iOS on Mac/Win.
·  Function well as a free audio converter, as well.
·  Multi-purpose for users to convert image, Ebook and document.  
Cons:
·  Only convert one video each time.
·  MOV to MP4 conversion speed needs to be improved.
· Lossy conversion process to damage the output MP4 quality to certain degree. 
·  MOV to MP4 conversion procedure is unstable sometimes (network connection also related).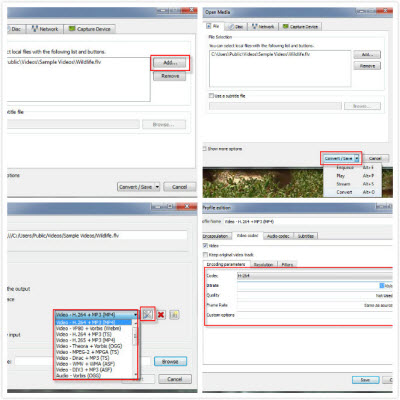 Option 2: Convert MOV to MP4 Free with Media Player VLC Player
VLC media player, the world-famous Swiss Army Knife, is not only a top rated meida player for you to play MOV, MP4 files, but also a solid yet free MOV converter for MP4. See it can convert quicktime mov to mp4 with solely 4 clicks shown on the right picture. And after MOV to MP4 conversion task is over, you can also play MP4 video within VLC or stream MP4 video from Mac to Apple TV/Windows 10/8 as you want.
Pros:
· Change MOV to MP4 as easy as pie.
· Play MP4 MOV files with high quality. 
·  Also AirPlay feature to stream MOV MP4 movie videos from iOS/Mac to Apple TV, etc.
·  Very flexible and lightweight.
Cons:
·  User interface is quite basic.
·  Movie video downloading ability needs improvement.
·  It couldn't be better if VLC can get a big boost in video conversion speed.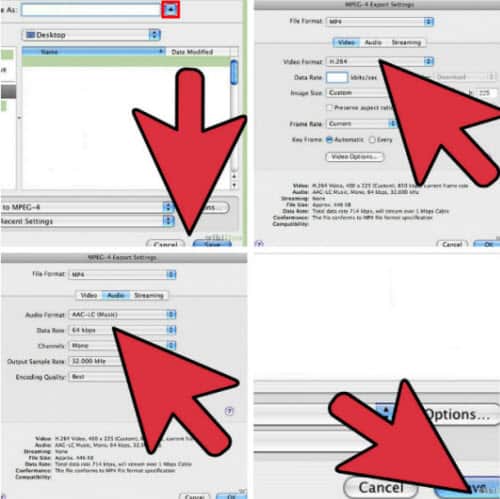 Option 3: Free Convert MOV to MP4 on Mac with QuickTime Pro
One more MP4 video converter tool I wanna share with you is called QuickTime Pro, which I believe is not strange to you. But how to use QuickTime Pro to compress & convert MOV to MP4 or HD MP4? Follow me my friends.
Step 1: Click "File" at the top of your QuickTime Pro, then click "Export" to open up your .mov file.
Step 2: On the pop-up window, select "Movie to MPEG-4". Then press the "Options" button.
Step 3: Opt for "MP4" in the "MPEG-4 Export Settings" dialog-box to choose the codec that you want to use for the compression (also the "Audio" settings can be adjusted as the same).
Step 4: Mouse click on OK until back to the "Save exported file as" window, lspecify the destination folder to save MP4 file and click "Save". Job's done and leave the rest to QuickTime Pro.
Summary: The aforementioned solutions to convert MOV to MP4 on Mac OS X, each has its own merits. The professional Mac MOV to MP4 converter software can aid you to convert MOV to MP4 and meanwhile allow you to compress MP4 video file after MOV to MP4 conversion so as to get better compatible with your media devices. The free online video converter is fabulous for you budget-minded guys, who wanna use free MOV converter to get MOV transferred to MP4 with zero penny cost. But its conversion speed you have to bear. In addition, the last two video conversion tools, VLC media Player and QuickTime Pro are also the must-mention software to let you free convert MOV video to MP4/HD MP4 as easy as possible. The ointment is that the output MP4 video quality is affected after lossly conversion procedure.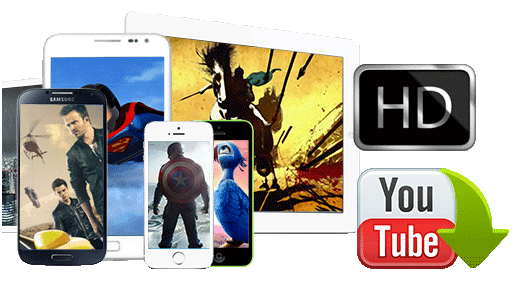 Best MOV to MP4 Video Converter Compressor
MacX Video Converter Pro can easily convert MOV to MP4 on Mac/Windows PC, as well as convert M2TS to MP4, MP4 to MOV, MOV to AVI, etc. in untouched quality.
•All-around MP4 Video Converter: Convert any video to MP4 and other 350 preset profiles for Apple and Android devices on Mac OS X (Yosemite included), such as iPhone 6s/Plus, iPad Pro, iPad Mini 4, Apple TV 4, iTunes, iMovies, HTC.
•Ultra HD & HD Video Converter: Losslessly compress and convert 4K Ultra HD video to 1080P, 720P, SD videos. Batch convert AVCHD, MKV, M2TS, MTS, TS, HD MP4, HD MOV, HD AVI, HD FLV, etc.
•Powerful Video Downloader: Download online video movie music from over 300 sites, like YouTube, Vimeo, Facebook, Dailymotion in a fast speed for iPhone 7/6S.