Instagram has been making a successful push to create a platform like YouTube, Facebook give to upload and share videos, and forums are gradually flooded with questions of Instagram supported video and audio format specifications in the past couple months, like What type of video does Instagram accept? What are all the Instagram video sizes and dimensions you need to know for 2019? How about Instagram video resolution and size ratios? Sit back and relax, because this post has it all covered, including Instagram video formats, best video specs for Instagram uploading, for example, best size, length, codecs, frame rate, resoltuion etc. for Instagram, and how to edit and encode video to the best for Instagram.
Best Video Audio Settings Specifications for Instagram Upload
"What video formats does Instagram support? I want to edit videos in Windows Movie Maker, then transfer them to my phone and upload them to Instagram from phone. However, some of my videos could not upload to Instagram because of unaccepted file type. What types of video format does Instagram accept to upload?"
Google "Instagram video format", you can find no comprehensive guide illustrating best video settings for Instagram upload, even in Instagram help center. The lack of Instagram supported video format can cause problems to upload video to Instagram. Below we give a detailed list of best Instagram audio/video format, specs etc. for your reference. Hope it will help a lot for Instagram video upload.
Video length: 3 secs - 60 secs.
Aspect ratio: For Main Feed: Landscape (1.9:1/16:9), Square (1:1), Vertical (4:5); for Instagram Stories: 9:16
Maximum Resolution: 1800x945 pixels (1.91:1 landscape), 1080x1080 pixels (1:1 square), 964x1080 pixels (4:5 vertical).
Frame rate: 30fps max.
Bit rate: 3,500 kbps video bitrate is preferred.
Audio codec: AAC (Advanced Audio Coding). 128kbps is the best for Instagram.
Best video codec: H.264 (preferred), VP8. Instagram accepts H.264 video compression. If your video is not encoded with H.264, use Instagram video converter to decode and encode videos to Instagram supported format.
Best video format: MP4 and MOV. Instagram supports MP4 and MOV container format. The best video format for Instagram upload is MP4 with H.264 codec and AAC audio, 3,500 kbps video bitrate.
File size: 15MB max. If your video is larger than 15MB, you can compress the video file size, trim or split it to separate parts.
Note: Instagram currently doesn't support HEVC and VP9 codec. There can be a weird filter to the video after posting HEVC clip to Instagram. The best video format for Instagram is MP4 with H.264 codec.
Instagram Video Ad Format and Specs
Video length: 3s - 60s
Max video size: 4GB
Video format: MP4, H.264
Max video frame rate: 30fps
Min resolution: 600 x 600 px
Max resolution: 1080 x 1080 px
Aspect ratio: 1:1 or 1:9:1
Audio specs: AAC, 128kbps.
How to Process Videos to the Best Format and Specs for Posting to Instagram
Your footages are not accepted by Instagram? No worries, with MacX Video Converter Pro, it's very easy to convert your clips to the best format and specs for Ins. Download the Instagram video converter for Windows (Win 10 also supported) or for Mac (macOS Mojave) and use steps below to get started.
Step 1: Run the Instagram video processing program. Click "Video" > "+ Video" icon at the top of the Video window, and select a video file. The video will be loaded quickly. You can add more than one video to process in batch.
Step 2: On the Output Profile window, click General Profiles and select MP4 Video (H.264) from the list. Click the Done button. You can convert video of HEVC, VP9, MKV, WMV, MOV etc. to MP4 H.264, and convert Instagram to MP4, or any other video formats.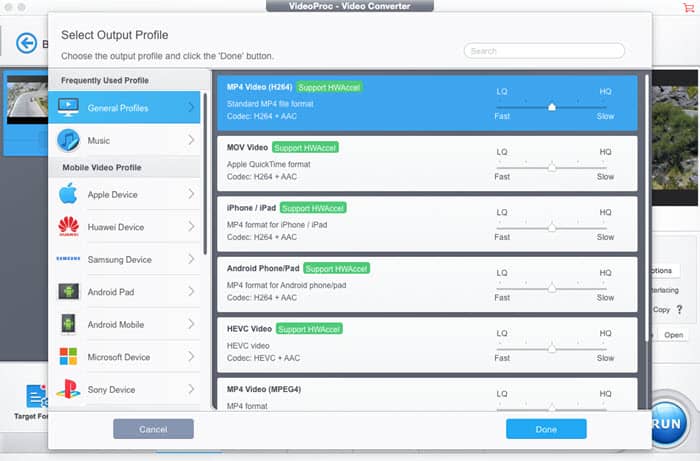 Step 3: Click the video Opt icon to do further video adjustment. You can freely set up video start/end time to shorten video length, cut off unwanted video image borders, change video resolution from 4K to 1080p or 1080p to 720p, reduce video file size for Instagram sharing, adjust aspect ratio from 4:3/16:9 to 1:1; lower video frame rate from 60fps to 30fps, etc. Thus, you can easily upload video to Instagram without video limitations.
Step 4: Click the RUN button to start processing videos for uploading to instagram.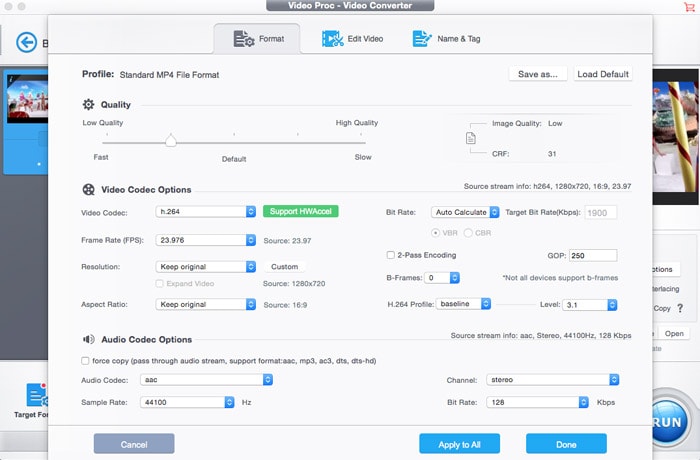 Users who want to upload the video to Instagram from iPhone iPad etc. mobile devices can transfer the video converted into Instagram format to iOS mobile devices using MacX MediaTrans, a much easier and faster iTunes alternative in file transfer and management.

Author: Bertha Miller | Updated on Dec 3, 2018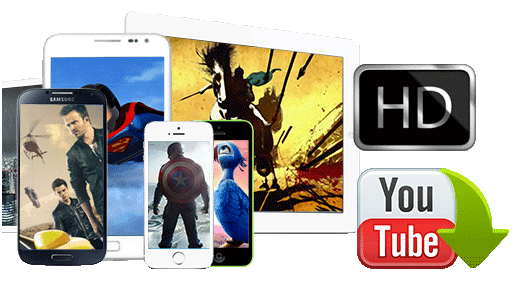 All-in-one Instagram Video Converter and Editor
MacX Video Converter Pro can easily download and convert MKV, MOV, MTS, AVCHD videos to MP4 H264 for Instagram uploading with high quality.
• Convert All Video Audio Formats: convert any video to Instagram supported MP4 (H264), as well as MKV, AVI, MOV, FLV, WMV, HEVC, etc. over 180 video formats and 14 popular audio formats on macOS.
• Instagram Video Editor: allow you to compress and shrink video file size via Trim/Crop features; plus, lower resolution from 4K 2160p to 1080p, change frame rate 60fps to 30fps or 23.97fps, adjust aspect ratio to Instagram 1:1 and more.