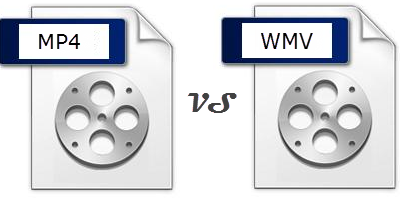 What has better quality mp4 or wmv? While downloading some files from the internet, some programs give you two options: mp4 or wmv. Which has better quality? -- By DrWhoF from edaboard
MP4 and WMV are two popular video formats that can be applied to most media players, portable devices, and network platforms. However, many users cannot tell the differences clearly when it comes to MP4 vs WMV. Which video format should you choose, MP4 or WMV? In this article, we will give you a detailed comparison between MP4 and WMV.
Definitions of WMV and MP4
What is MP4: MP4 is short for MPEG-4 Part 14. It is a container format most commonly used to store videos and audios. Also, it can be used to store subtitles, images, etc. Like most container formats, it allows multimedia streaming over the internet. MP4 is the official filename extension for MP4 files; it is the most common format for smart phones, tablets, media players, and thousands of other devices. Other extensions include .m4a, .m4p, and .m4a.
What is WMV: WMV is short for Windows Media Video. It is a video compression format developed by Microsoft for several proprietary codecs. Its main competitors are MPEG-4 AVC, AVS, RealVideo, and MPEG-4 ASP. WMV was originally designed for internet streaming applications. Through standardization by the Society of Motion Picture and Television Engineers (SMPTE), WMV 9 has gained adoption for physical-delivery formats such as HD DVD and Blu-ray Disc.
Note: Since WMV is mainly playable on Windows media player but not readable by Mac QuickTime player or other Apple devices like iPhone iPad, you can rely on a video converter like MacX Video Converter Pro to convert WMV to MP4, MOV, M4V to have perfect compatibility with your iPhone 7/7 Plus/6s/6 (Plus), iPad (Air 2/Mini 4) and Apple TV 4 or MP4 to WMV for playing on PC or windows player.
MP4 vs WMV – What Are Their Similarities?
Although MP4 and WMV are different containers, they still have something in common: both MP4 and WMV can still maintain the best possible quality. That's why both are regarded as the most commonly used container formats. Both MP4 and WMV have rather good compression ability to help users save disk space. What's more, both can work well with their corresponding platforms.
Summary: Through the comparison between MP4 and WMV, we can see that one does not clearly look better than the other. In general, MP4 is highly recommended over WMV. It is compatible with thousands of media players and portable devices, and has better portability if you intend to move it from Windows to another OS like Mac, Linux, or even UNIX, which will never be achieved by WMV. However, for Windows PC, Windows tablets and Lumia users, WMV is still a good video format that saves high quality video with smaller file size. So if the question "mp4 or wmv" occurs once again, you really needs no more hesitation, because both are definitely the best on your priority list. All depends on your own situation.
Convert MP4 to/from WMV on Mac and Windows
Both WMV and MP4 are served for specific needs. One may be playable on PC while the other, though declared to be compatible with almost all devices, may run into error when it comes to the inproper codec, resolution bit rate and more. So to widen the use of the two files, you can rely on a video converter like MacX Video Converter Pro to handle the MP4 to WMV or WMV to MP4 conversion task. With 320+ video codecs and 50+ audio codecs, this HD video converter is able to convert WMV to MP4 or MP4 to WMV, AVI, FLV, MOV, MPEG4, H264, MKV, etc and transcode MP4/WMV and other videos to iPhone 6S/6S Plus, iPad Air 2, iPad Pro, iPad Mini 4, Samsung Galaxy S6 edge+/Note 5, PS4, etc with 83X faster speed and 98% quality reserved.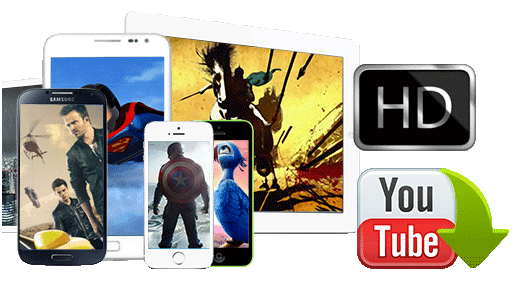 Unbeatable MP4 WMV Video Downloader and Converter
MacX Video Converter Pro ensures you to free download MP4 WMV video with 83X faster speed from YouTube, Facebook, Dailymotion, etc. 300+ video sharing sites.
• Cover-all Video Converter: Convert MP4 WMV video to over 180 video formats and 14 popular audio formats on Mac OS X (El Capitan/macOS Sierra), such as FLV MKV AVCHD MOV M4V MP3 iPhone Ringtone, etc.
• Ultra-fast Video Downloader: Download video from over 300 sites, like YouTube, Vimeo, Facebook, Dailymotion in a fast speed for Apple Android within mins.