Apple will soon release the macOS 10.13 for all Mac users on its 10 anniversary. The Mac software update is available and recommended for all users to download for its new features and improved performance. This guide will show you how to get macOS 10.13 update on Mac computer and help you solve any macOS 10.13 upgrade problems, including macOS 10.13 upgrade frozen, stuck or slow install, Mac won't boot after macOS 10.13 installation, 10.13 logout etc.
Part 1- How to Upgrade Mac to macOS 10.13
In the first part, we will show you how to update from macOS Sierra to macOS 10.13 in two steps. Simply follow the following guide to update MacBook Pro/Air/iMac to newest macOS 10.13 2017. If you unfortunately experience any macOS 10.13 update problems, check Part 2 for any solutions.
Step 1: Backup Mac Computer Data for macOS 10.13 Update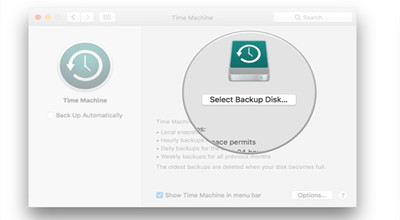 1

Time Machine

1. Connect an external hard drive to Mac (the drive should be at least the same size as your Mac's internal drive).
2. Click System Preferences> Time Machine> toggle the switch from "Off" to "On."
3. Then click the "Select Disk…" to select the drive or volume you want to use for Time Machine and it will start to backup before you update to macOS 10.13.
Note: the Time Machine backup speed depends heavily on the internet speed and data volume, so it can be slow sometimes.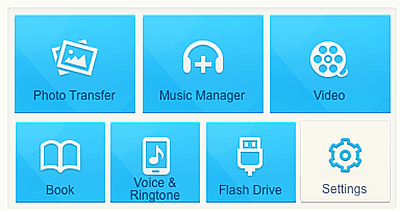 2

MacOS Backup Helper

1. Free download the macOS 10.13 upgrading helper on Mac.
2. Connect hard drive (iPhone/iPad) to Mac, open it and click Flash Drive.
3. Click Add and select the data to be backed up and the data will be moved to mobiles instantly.
Step 2: Download and Install macOS 10.13 on Mac
After you backup Mac data, now launch Apple Store and find macOS 10.13 update.
Click Download and fill your Apple ID when asked. You can see the download progress in the Purchase tab.
After you download macOS 10.13 upgrade software, install the software update as per the instruction. If no macOS 10.13 problems occur, you're able to restart the Mac and run macOS 10.13 soon, or you may spend much time if macOS 10.13 upgrade frozen, install stuck, slow download etc. For those having problems with macOS 10.13 download and install, see the solutions below.

Part 2- macOS 10.13 Update Problems & Solutions
You can skip this part if you have upgraded to macOS 10.13 from macOS Sierra/El Capitan or earlier on Mac. But like problems with macOS Sierra, you may unfortunately encounter macOS 10.13 problems, including 10.13 logout, can't shut down Mac on macOS 10.13, 10.13 install stuck, macOS 10.13 update won't boot or problems after 10.13 update successfully on Mac, you're suggested to check the fixes below, all of them are proved to be useful by other users on various forums.
1. macOS 10.13 download stuck/frozen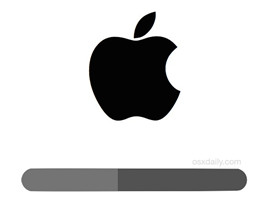 "The macOS 10.13 download goes smoothly for the first 2GB and then it stuck and stopped and i got an error saying that the download has failed..." This is a common problem with macOS 10.13 or earlier version update. The macOS 10.13 upgrade frozen problem happen most often during the download peak, try to:
* It may be caused by overloaded servers, avoid other heavy internet traffic activities; switch WiFi to internet cable.
* Delete half-downloaded macOS 10.13 files and half-cooked "Install macOS 10.13" file from Launchpad , reboot Mac and redownload.
* Go to Store, View My Account and check the "Unfinished Downloads".
* Go to Store and sign out your account and it may continue download.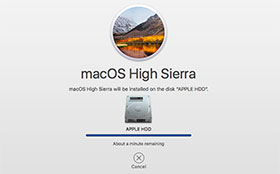 2. macOS 10.13 downloaded but not installed
To finish macOS 10.13 update, users will go through downloading and installing two separate steps. "The macOS 10.13 is downloaded but there is no prompt to install it. Mac App Store says it's downloaded but nothing further happens. " A common macOS 10.13 upgrade problem from macOS Sierra or El Capitan ealier is that many users don't know where the installer is:
* Find the installer "Install macOS 10.13" in the application folder and double click it to start installation.
* The installer will be deleted automatically after installed.
3. Not enough space for upgrading to macOS 10.13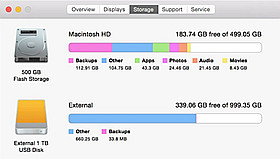 There are two major macOS 10.13 problems with space: after users clearly delete or move files for enough space, it still reminds that there is not enough disk space available to install the product; users forget to leave enough space and get stuck in install page with no way to free up space:
* If you have left enough space: a. check the hidden file Time Machine users for local backups; b. run sudo tmutil disablelocal in Terminal.
* Free up space when macOS 10.13 upgrade frozen: enter into recover (CTL+R), select "Disk boot" and start the normal system. Then restart Sierra upgrade to macOS 10.13 after space clean.
* Free up space with TimeMachine or the macOS 10.13 updating helper.
4. macOS 10.13 install frozen/stuck problem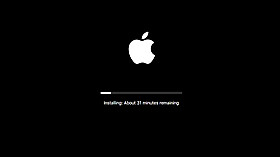 "MacOS 10.13 install stuck!!!! The install stuck at 5 minutes remaining and took a couple of hours but then said it was unable to install." Quite many users failed to update to macOS 10.13 from Sierra/earlier due to problems with macOS 10.13 install stuck or frozen. How to solve this macOS 10.13 update issue:
* Try cmd + opt + r and install the 10.13 over internet recovery.
* Enable the root user before installation, then disable it.
* Remove any antivirus software on Mac.
* Reboot Mac and install macOS 10.13 in Safe Mode.
5. Mac won't start after macOS 10.13 update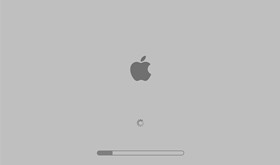 When the macOS 10.13 install stalls, what's next? Rebboot the Mac. However, "My iMac won't boot after macOS 10.13 upgrade. The problem continues and I'm tired of the white screen..." It's really frustrating because this is the last step to finish upgrading Mac to macOS 10.13. But unfortunately it's quite common to be unable to boot Mac after 10.13 upgrade, the good thing is that there are some solutions to macOS 10.13 problems with white screen: * Safe boot your Mac.
* Reset the System Management Controller (SMC).
* Reset "non-volatile random-access memory" (NVRAM).
* Run Disk Utility in Recovery Mode.
6. macOS 10.13 logout problem after update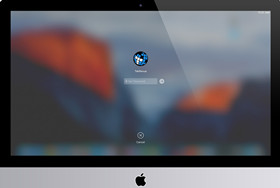 The upgraded macOS 10.13 randomly logs out on Mac. For some users, "After updating Mac to macOS 10.13 days before, my Mac keeps logging out for full-screen when I watch videos in Chrome. ", for some others, "The update to macOS 10.13 my MacBook Air logs off randomly when I am watching something online or workingn in a Word Document, in full screen ":
* Go to System Preferences> Security & Privacy> click Advanced and uncheck the box Log out after … minutes of inactivity.
* Security & Privacy > General, uncheck the box "Require password [immediately] after sleep or screen saver begins.
* Turn hardware acceleration off in Chrome's advanced settings.
* If macOS 10.13 crashes to login screen, try to delete the file ˜Library/Preferences/com.apple.universalaccess.plist and then reboot.
7. Slow Mac Problem after macOS 10.13 Upgrade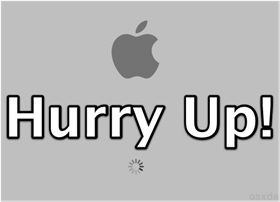 The new macOS 10.13 is designed to be faster than Sierra or earlier version, but on the contrary, some users are experiencing slow Mac problem after upgrading to macOS 10.13. If your MacBook/iMac is running slower after macOS 10.13 install, there are some solutions you can try to fix the macOS 10.13 problems and speed up Mac:
* Go to the System Preferences and turn off the iCloud Drive.
* Partition the drive and install macOS on another petition and set that as the start up disk.
* Free up space of computer's startup disk with the update helper.
* Quit any app that isn't compatible with Mac and also is running.
* Use Disk Utility to verify and fix any problems with macOS 10.13 update.
8. Battery life drains fast after upgrading to macOS 10.13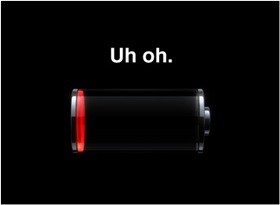 "Is anyone experiencing unusual warming up on MacBook pro and faster battery drainage after updating to macOS 10.13?" Yes, there are, many. Fast battery drains and overheats on MacBook Air/Pro/iMac is among an annoying common macOS 10.13 update problems. If you notice that your Mac drains faster than usual after install 10.13 software update, now try to:
* Go to Activity Monitor > CPU and check what's hogging most battery.
* Turn of Mac and boot into safe mode and restart like normal after 30 seconds, this will clear out the cache and ram.
* Close any possible apps, including Messages, anti-virus program, photo app, Safari etc.
For users with battery problems on iPhone iPad, check battery save tips.
For more problems on macOS 10.13 upgrade like slow WiFi, macos 10.13 bluetooth not available, iTunes not working, Mac apps crashes or damaged on macOS 10.13... please check the detailed fix tutorial on macOS 10.13 problems.
Check If Your Computer Is Capable for macOS 10.13 Update
For your reference, to ensure a smooth Sierra upgrade to macOS 10.13 without any problems, you should always check if your Mac computer meets all the requirements on the version, space and memory for macOS 10.13.
Mac OS for 10.13 compatibility: OS X Mountain Lion and later (click Apple icon> About this Mac to check your OS version)
Memory requirements: 2 GB at least (preferably 4 GB)
Disk space required: 8 GB of free space on drive (click About this Mac> Storage to check the left space)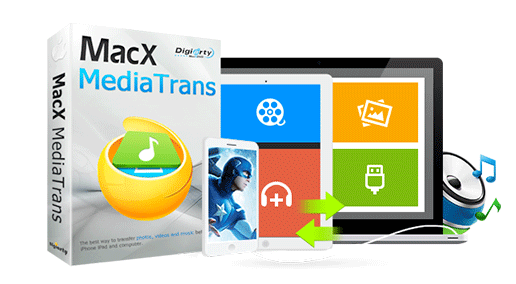 Backup Mac Data for Upgrading to macOS 10.13 Easily
MacX MediaTrans can easily use iPhone/iPad/iPod as a USB drive to backup Mac files before upgrading to macOS Sierra.
• Import Mac music, videos to Mac: import music and videos from Mac to iPhone iPad iPod. It's available for Mac OS X 10.7 or above, including macOS 10.13.
• Backup all Mac files to iPhone iPad: a solid Mac backup software to back up all Mac data to iPhone iPod, including music, video, photo, documents etc.