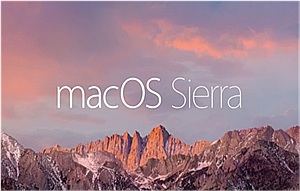 It's time for Mac users to upgrade to OS X 10.12 macOS Sierra from El Capitan 10.11.6. The brand new desktop operating system brings many new features, including Auto Unlock, a new feature of Continuity, Universal Clipboard etc. All the old things are new now!
It's high time to download and upgrade to macOS Sierra and get a change. We walk you through the macOS Sierra upgrade process. You'll find everything you need here about macOS Sierra update/download, including how to upgrade on 2016 MacBook Pro/Air/iMac, how to fix macOS Sierra update problems, and should you upgrade or not, the benefits and downsides.
Update: macOS High Sierra is available now, featuring with an all new file system, enhancements to Safari, Photos, Mail app, and include various under the hood updates as well. If you'd like to upgrade to macOS High Sierra, you can follow the same steps of what you do on macOS 10.12. Here we go to check how to upgrade to macOS Sierra.
* Complete Guide on How to Upgrade to macOS Sierra
1. Back up Mac Before El Capitan to Sierra Update
Before you download and upgrade, backing up Mac is the first essential thing to do. Backup helps you get access to all the files, including photos, videos, music etc., and especially useful if any macOS Sierra upgrade problems occur. So, remember to back up Mac before updating to macOS Sierra. You can use Time Machine to backup full Mac file, or iCloud to backup the music, photos, calendars, etc. Or alternatively, simiply backup what you think important and make enough room for macOS Sierra upgrade and download with other tools like MacX MediaTrans.
It will backup your Mac computer file to hard drive, as it turns your iPhone iPad to a flash drive to save and backup all your Mac data, including music, videos, photos, apps, document etc, and restores the backup files to Mac by simply drag and drop.
Step 1:Free download this Mac backup software and launch it on your computer. Then connect your iPhone to Mac via a USB cable.
Tips: Since the Mac data would be large in size, so make sure your iPhone or iPad iPod has enough storage space to save your Mac files.
Step 2: Click >Flash Drive> icon on the main interface of the Mac backup program.
Step 3: Click >Add> button to add file or folder into your iPhone. You are allowed to mount iPhone as hard disk drive to store any files backed up from Mac with this iTunes alternative mac: music files, videos, photos, documents, PDF, PPT, RAR, etc. and manage files on iPhone with "Modify" button. A safe Mac backup will be created in one click for El Capitan to Sierra upgrade.
2. Downloading and Upgrading to macOS Sierra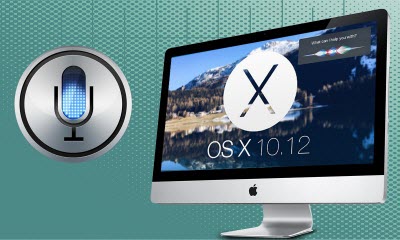 macOS Sierra will be available for free download on Mac App Store, from where Mac users can download Mac OS X 10.12 Sierra. Now, install and update to Mac OS X. Go to Application folder, open Install Preview file, Continue, Hit >Continue>, and >Agree>, Show all Disks, Highlight the external hard disc, click > Install > on your MacBook Air/Pro or iMac etc.
If you feel it's difficult to understand the tutorial of downloading and upgrading or too much trouble, go to Apple store for help. If you have problems, like macOS 10.12 can't installed on Mac computer, or macOS Sierra stuck installing etc, get the fix below.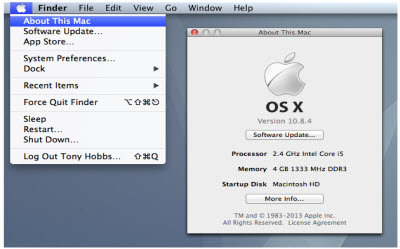 3. macOS Sierra Upgrade Hardware Requirements
Not all Mac have the luck to upgrade to macOS Sierra. Read macOS Sierra hardware requirements below to check whether to upgrade or not.
MacBook Pro (2010 and later) | MacBook Air (2010 and later)
Mac Mini (2010 and later) | Mac Pro (2010 and later)
MacBook (Late 2009 and later) | iMac (Late 2009 and later)
If you don't know if your Mac's compatiblity, you can check the model make and model year by clicking the "About This Mac" in the upper left corner.
* Mac OS X 10.12 macOS Sierra Upgrade Problems & Solutions
If you can't download, install or upgrade Mac to macOS Sierra smoothly, don't worry. Below we list some common problems with their solutions to help you solve any problems. Also we share iOS 10 update tips for iPhone iPad users.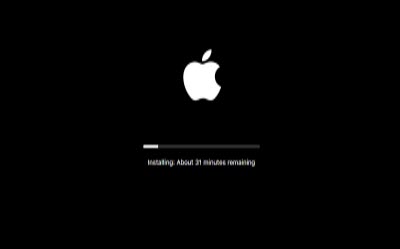 1. Mac gets stuck when upgrading to OS X 10.12 macOS Sierra
Many users have suffered from this problem, though compared with 2015 El Capitan advantages and disadvantages, macOS Sierra improves a lot. The installation frozen at about 90%, at the beginning etc. With a gray screen and process bar, what should you do? It always takes some time to update to macOS Sierra, especially upgrading from an earlier version. If the upgrade stuck issue still exist, try the following steps:
Step 1: Reboot your Mac computer, which is helpful in many problems.
Step 2: Open in safe Mode, head to Apple Menu > Shut Down. As soon as you hear the startup sound, press and hold "Shift" key.
Step 3: Release the key when a gray Apple logo screen appears, and start your Mac in Safe Mode. PS: when you upgrade to macOS 10.13, you can use the same solution to fix macOS 10.13 update problem if you are trapped.
2. macOS Sierra update can't be verified and error occurred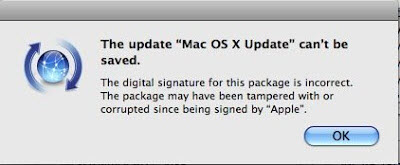 When preparing to download and install macOS Sierra, some of you receive error messages like "This copy of the install OS X Sierra application can't be verified. It may have been corrupted or tampered with during downloading", "The upgrade is hanging after about 3/4 of the installation "An error occurred while preparing the installation. Try running again".
The error can be easily solved following update stuck solutions, restart your Mac computer, or reinstall macOS or redownload the OS again if the original one gets corrupted, you'd better download macOS Sierra from Apple official site not any third party websites for fear the downloaded file is damaged.
3. Mac runs slowly after upgrading to macOS Sierra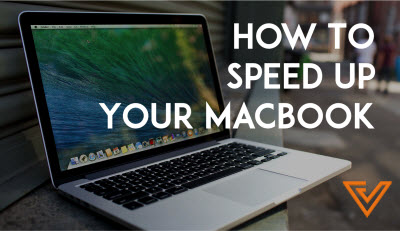 Some of users may have the issue of Mac running extremely slow after updated to OS X 10.12 macOS Sierra from El Capitan. It seems that the new macOS makes every application take longer time to open, slow wifi, iTunes, browser, mail etc. are delayed in response. How to speed up your Mac after upgrading to macOS Sierra? Check full solutions to speed up macOS Sierra.
Step 1: Reboot your Mac computer. If this doesn't help, move on.
Step 2: Shut down the programs you are not using, and delete all the cache and cookies.
Step 3: Free up your Mac disc space, uninstall any less-often used apps and delete large unwanted (log) files.
As the slow wifi, which lead to slow movie downloads on Mac, music video streaming, restart computer, reconnect Wi-Fi controller, connect Wifi again.
4. Bad battery life after macOS Sierra upgrade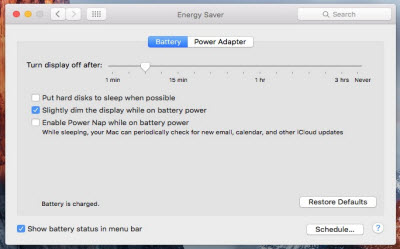 If you find your MacBook Pro/Air/iMac battery drains faster after upgrading to macOS Sierra, you are not alone. Follow the steps below to fix bad battery problem. and extend battery life on macOS Sierra.
Step 1: Switch to Apple built-in web browser, Safari, instead of Chrome, Firefox. Some users report that killing Chrome does help save battery though there's no distinct difference.
Step 2: Disable Bluetooth and other apps especially resource-hungry ones you are not using; update apps to the latest version that fully supports macOS Sierra.
Step 3: Adjusting the Energy Saver settings can solve these issues. Let your computer sleep when you are not using it. Decrease screen brightness.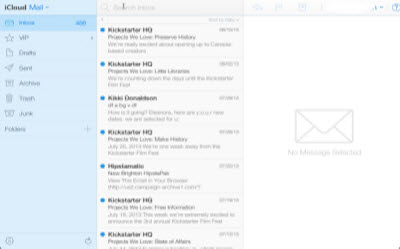 5. Email isn't working problems on upgraded macOS Sierra
"I just upgraded El Capitan to macOS Sierra on my MacBook, everything goes right except one - my email is not working properly. I can receive mail, but can not send mail. Anything wrong?" "Mail won't start up and freezes my iMac 4K?" macOS Sierra email not working is a common problem. Below we share some troubleshooting tips.
If your iCound on upgraded macOS Sierra can'ts end email, Head over to System Preferences > iCloud, disable and turn it on. Restarto your mail, go to Preferences > Accounts > iCloud, select iCloud from the Outgoing Mail Server section to fix mail problems. If you are using other mail services, relaunch the email applications. If it doesn't work, contact its support team.
Good way to enjoy movies on macOS Sierra: backup protected DVDs to Mac computer and rip any DVD to MP4, MOV, AVI, MKV, etc with high quality using DVD ripper for Mactools, such as MacX DVD Ripper, Handbrake, RipIt, etc
Upgrade to OS X 10.12 or not? ׀ macOS Sierra Advantages & Disadvantages
Should you upgrade to macOS Sierra or not? If you are on the fence about updating, weigh the advantages and disadvantages. We list pros and downsides of macOS Sierra vs El Capitan upgrade here for you to make a well-informed decision.
Benefits from Upgrading to macOS Sierra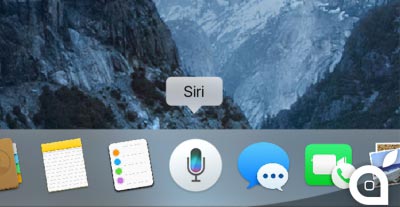 1. Siri - Siri integration on Mac is a long-awaited feature, which will be realized on OS X 10.12. OS X 10.12 key feature Siri would encourage Mac users to upgrade to Mac OS X 10.12. Rumors suggest that the Siri button will in the menu bar, next to the Spotlight and Notification Center icons, allowing users to command it to open applications, do web searching, play songs,download files on computer running updated macOS Sierra.
2. Better Photos Apps - Improved Photos apps is said to come to upgraded macOS Sierra, with data editing, ability to flag pictures, change photo file name in batch and other features added. But it's not clear yet, until 2016 Worldwide Developers Conference in June.
3. Other macOS Sierra upgrade advantages includes new filesystem, new Time Machine with better backup, more swift etc.
Disadvantages of Updating to macOS Sierra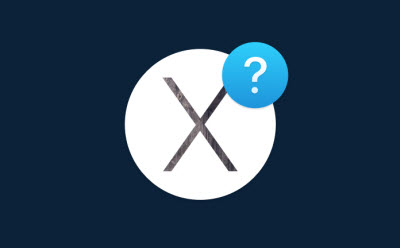 We have many reasons to hold off upgrading to macOS Sierra, among which are new OS instability, slower performance and several errors, which may be the same to iOS 10 problems. Apple needs some time to improve the updated macOS Sierra problems and make it perfect as it was expected to be. On top of that, many apps will not be capable of running until the release of updated version. So, if you have such apps that count a lot, it is worth your wait.
In sum, you can some fantastic new features that OS X El Capitan miss to 2016 new macOS Sierra, and obviously, macOS Sierra is better than OS X 10.11. But at the beginning, it often shows some downsides, which is often the case to a new OS. If new features macOS Sierra brings are not appealing to you, don't jump the gun. It's wiser to do it later after its releases with some bugs having been fixed.

Author: Abby Poole | Updated on Dec 10, 2018