NBA 2021-22 season is in full swing! And now the grand NBA 75th Anniversary is coming to the limelight of the public. The first 25 players are announced to NBA 75 on Otc.19, 2021. The rest will be released in the following 2 days on TNT and ESPN. Now the first list covers the popular Bill Russell, Dirk Nowitzki, active-duty players Durant, Giannis, Harden, etc. Plus, the NBA 75 also makes special games NBA 75 Classic Matchups for the fans in the globe, from Nov.1 2021 to Jan.7, 2022. You can catch up the matchups on NBA TV and ESPN live and real-time streaming.
Can't spare the right time for NBA live streaming freely on TV channels but don't want to miss any marvelous moment? Don't worry, here we have the best sites to stream NBA live for free online in full HD, best apps to watch on iPhone iPad, and best way to watch NBA live streaming offline freely.
Watch NBA Live Stream, 75th NBA Anniversary Matchups Anywhere
Watch NBA live stream 2021-22, NBA 75 classic matchups, NBA Lane short film, play-in, playoffs, finals, all-star game, highlights without buffering, choppy images, A/V desync on ESPN, NBA TV, CBS, Yahoo Sports, YouTube, etc under the help of MacX Video Converter Pro (1000+ streaming sites supported), No streaming sites network throttling issue.
Part 1. Free sites to watch NBA final/playoff online streaming
1. VipBox
VipBox is an amazing online site to watch NBA playoffs/finals, NBA All-Star Game stream online in HD for free. On this NBA site, you can not only stream and watch NBA live games online, but also other games like baseball, boxing, racing etc.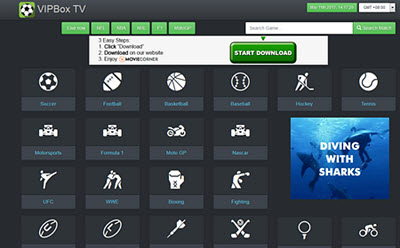 2. NBA TV
As its name suggests, it is a site dedicated to NBA games. You can watch the live streaming NBA playoffs, finals, leagues, videos of the latest matches, highlights etc. In fact, almost all the info on NBA games can be found on this website like schedules, NBA playoff schedules, standings, results, players and more.
There are various of NBA live streaming sites like TNT, Vipbox, ESPN and even YouTube is offering NBA live games for free and you can select any of them to watch for free. The only thing to note is a stable internet connection to avoid any possible buffering.
Part 2. Apps to watch NBA live streaming free on iPhone & Android
1. WatchESPN
This is a streaming app working on both iOS and Android platforms. With this best live streaming app, you can watch NBA live games free on iPhone, iPad, Android phones & tablets anywhere anytime with 24/7 access to live streaming feeds from ESPN, ESPN2, ESPN3, ESPNU and more.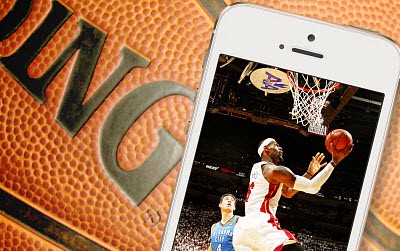 2. NBA App
A free NBA app with which fans can watch NBA playoffs/finals live streaming in HD quality. Besides, users can check the latest NBA game schedule, details, top stories, standings, players and more info. However, it requires a NBA League Pass subscription.
Other sports apps like MobiTV, CBS Sports are also good applications that allows users to watch NBA online live streaming games on iPhone, iPad or Android. Those apps work under Wi-Fi connection and some users have suffered freezing and ads annoyances with mobile apps.
Part 3. Watch live NBA game streaming on cable channels
Watch live NBA games through local cables like ESPN or TNT is hands-down the easiest way. This way is heavily time- bounded and regional-limited. So you must be in front of the TV on specific time to watch the NBA stream when they are on air (if you're in the cable coverage area).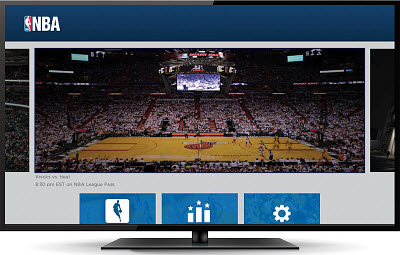 The NBA season begins Tuesday, October 17. To be specific, NBA TV will air 106 NBA games, followed by ESPN (87), TNT (67) and ABC (17). Almost every night from 5:00 pm to 10:30 pm, you can watch NBA live streamin on one of the channels. Just spare your night.
Part 4. Watch NBA Live Stream Finals & Playoffs Offline Freely
You can choose any suitable way set below to watch NBA games online for free based on your own conditions. For those who can't access broadcasting channels, can't spare specific time, don't have internet connection around, there is another better way to watch NBA live streaming games freely on iPhone, iPad, Android without limits.
MacX Video Converter Pro, a NBA live downloader, will free download NBA 75 classic matchups, play-in, playoffs, NBA All-Star Game 2021, theme songs, highlights from YouTube, ESPN, BBC, CBS, Yahoo Sports, Laola1.tv and 100 more sports & live video sites in HQ quality fast. It will also convert the downloaded videos to MP4, AVI, MOV, 3GP, WMV more for users to watch NBA freely on iPhone, iPad 7, Samsung Galaxy S21, Xbox One S, PS5/4 other mobiles without limits.
[Tutorial] How do I convert videos on Mac?
When you first launch the free media converter for Mac, you will be very pleased with its low-key and clean interface, with no overwriting or obscure options. Just free download it on your Mac and follow the steps below to start video transcoding. It works well with Apple M1 chip.
Free download the downloader (Mac version and Windows version);
Copy the URL of the NBA live streaming videos to watch into the address box;
Load the games, then check HD quality option and click OK;
Click Start to download NBA playoffs/finals live streaming; to watch the NBA live games on mobiles, select the output formats after the download.
Part 5. Use a NBA League Pass
The last way is using a NBA League Pass. This is a sports TV services dedicated to NBA games with which you can watch NBA live free in HD on mobiles, tablets, computers or TV. The NBA League Pass comes at a price and is subject to NBA blackouts.
Still have any problem on how to watch NBA live streams, NBA 75 matchups, just
email us >>